​Small-Cap Stocks Weakening: Why IWM ETF May Underperform SPY
MoneyShow Follow |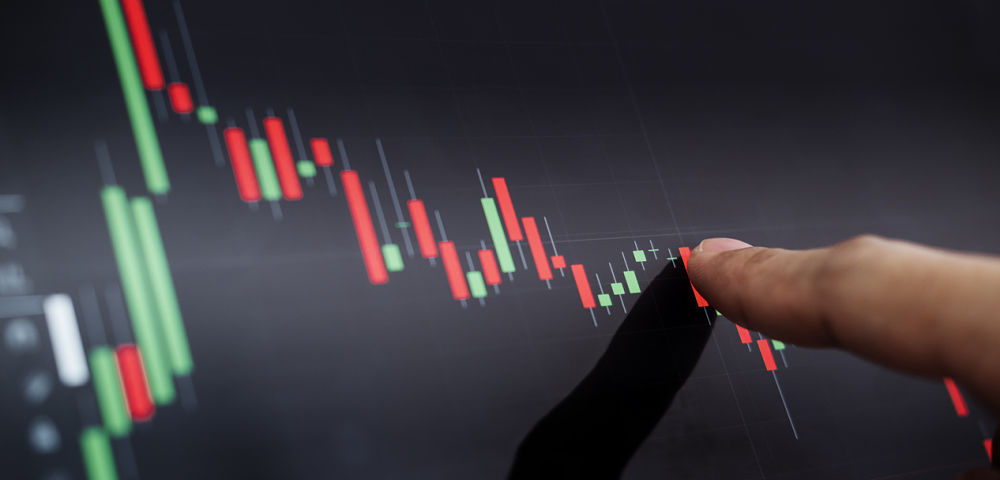 iShares Russell 2000 (IWM) is an ETF that tracks the Russell 2000 Index (RUT). It is the most liquid vehicle in the small cap ETF area. As of the June 16 close, IWM was up 10% year to date, second best benchmark, writes Joon Choi of Systems & Forecasts.

That which is the second best among the four major investable domestic benchmarks: Russell 2000 Index, Dow Jones Industrial Average (DJI), S&P 500 Index (SPY) and Nasdaq 100.
Nasdaq 100 (QQQ) outperformed IWM by 5.5%; whereas, SPY and DIA underperformed by 4.5% and 7.7% respectively. In this article, I will discuss why IWM will likely underperform SPY in months to come.
After the Presidential Election in 2016

Following the surprise Trump victory in the 2016 presidential election, IWM outgained SPY by 11% in the subsequent month as investors cheered Trump's pro-growth agenda including tax-cuts and infrastructure spending.
However, IWM started to show relative weakness to SPY towards year-end.
The IWM/SPY relative strength completed a negative divergence versus its 14-week RSI on December 16 (Chart). Furthermore, RSI penetrated above the overbought level of 70 prior to the bearish formation (point A). IWM trailed SPY by 9.6% during the ensuing 8 months.
Current Environment

As I mentioned above, IWM has significantly outperformed SPY in 2018, which may be attributable to investors preferring to own small over large cap stocks due to their lower international exposure (less sensitive to the brewing tariff war).
However, small cap stocks have shown some cracks as the IWM/SPY relative strength has formed a negative divergence versus its RSI; just as it did in 2016.
Another similarity is that 14-week RSI rose above the 70 level prior to establishing a lower high (point B).
Conclusion
So far this year, investing in small cap stocks has been a great strategy as it has almost doubled SPY's performance. But a negative divergence between IWM/SPY relative strength and its RSI seems to suggest that a prolonged relative underperformance may be on the horizon; similar to 2016.
As I wrote in previous articles this year, the best time to invest in small cap stocks is following a relative weakness to SPY.
Therefore, at this time I would recommend reducing small cap exposure in favor of SPY.
Sign up here for a free three-month subscription to Dr. Marvin Appel's Systems and Forecasts newsletter, published every other week with hotline access to the most current commentary. No further obligation
This article was originally published by MoneyShow.com: Founded in 1981, MoneyShow is a privately held financial media company headquartered in Sarasota, Florida. As a global network of investing and trading education, MoneyShow presents an extensive agenda of live and online events that attract over 75,000 investors, traders and financial advisors around the world.
DISCLOSURE: The views and opinions expressed in this article are those of the authors, and do not represent the views of equities.com. Readers should not consider statements made by the author as formal recommendations and should consult their financial advisor before making any investment decisions. To read our full disclosure, please go to: http://www.equities.com/disclaimer
Companies