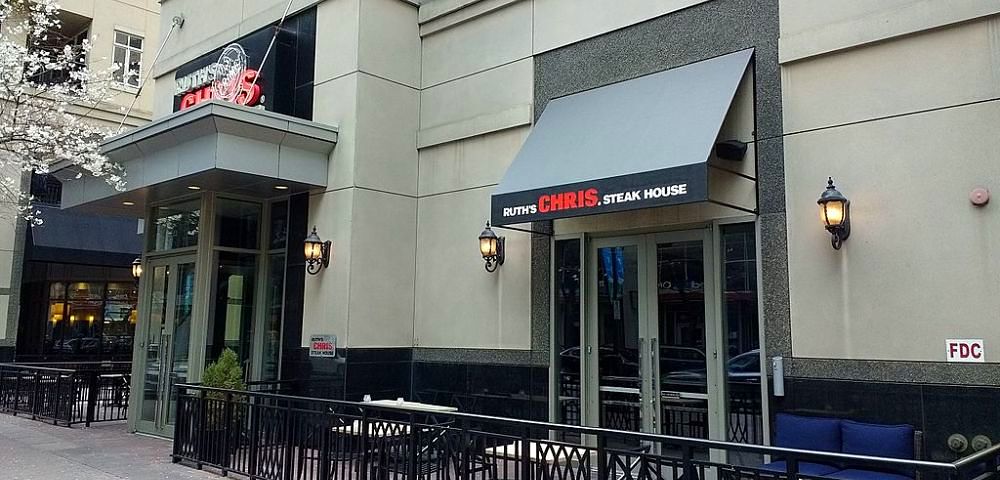 Earlier this year I recommended Ruth Hospitality Group (RUTH), an owner operator of the Ruth's Chris upscale steak houses featuring New Orleans style beef and seafood along with premium liquors and desserts, notes Dr. Joe Duarte, editor of In the Money Options.
I own this stock, and I had Easter brunch there this year which gave me an opportunity to see the operation up close and personal. I saw large groups and big tables full of people with lots of wine bottles on most of them along with very steady business.
This is especially interesting since I went near the early afternoon lull time. I figured, even during that time of day, based on the menu's listed prices that the average customer tab was somewhere around $65-$80 depending on the wine and liquor tab. That's a rate of about $24,000 in sales per hour.
More important, I didn't see any unhappy people working there or sitting at the tables and I didn't notice anyone looking to budget. Sure, this is all back of the napkin accounting and analysis. And it was a holiday weekend.
But what I saw goes along with what would seem to be a reasonable customer response to management's slow and steady approach of growing the business while providing high quality food and service at a price that the market will bear while yielding profits.
A perfect example of management's sound strategy includes buying back Ruth's franchises in high traffic, high margin areas such as Maui, slowly remodeling and upgrading stores, expanding the menu offerings and expanding internationally. This is a huge contrast to other companies who are spending their money buying back their stock.
Indeed, this attention to the business as opposed to the stock price and management bonuses as is the norm these days, has led to a steady improvement in financial results and a strengthening of the brand. As a result, the stock is up 45 percent since October 2017 and remains in an enviable up trend with the next short-term upside target around $27.
All things considered, RUTH is an excellent poster child for what's working in this market, a small cap niche company with excellent management, stable cash flow, and a knack for running the business.
The trading volume for the stock is low, but so is the market's. Meanwhile On Balance Volume is very positive while the Accumulation Distribution seems to have bottomed out. This last indicator, in my opinion, may be a sign that I and others who own the stock may have been early to the party. This is further supported by the ROC indicator, which measures momentum and is rising steadily.
RUTH is scheduled to release earnings on May 3 and the steady rise in the stock's price suggests investors are expecting good news. Of course, in the current environment a lot can happen to the stock and the market until the report is released.
Still, at this point, the moral of the story may be that owning the business and not necessarily the stock may have some value.
Disclosure: I own shares in RUTH and I still love their shoestring fries along with their bread pudding.
Joe Duarte is editor of In The Money Options.
Subscribe to Joe Duarte's In the Money Options here…
About MoneyShow.com: Founded in 1981, MoneyShow is a privately held financial media company headquartered in Sarasota, Florida. As a global network of investing and trading education, MoneyShow presents an extensive agenda of live and online events that attract over 75,000 investors, traders and financial advisors around the world.