Sizing Up the Diamonds Market Opportunity
Nicholas Kitonyi Follow |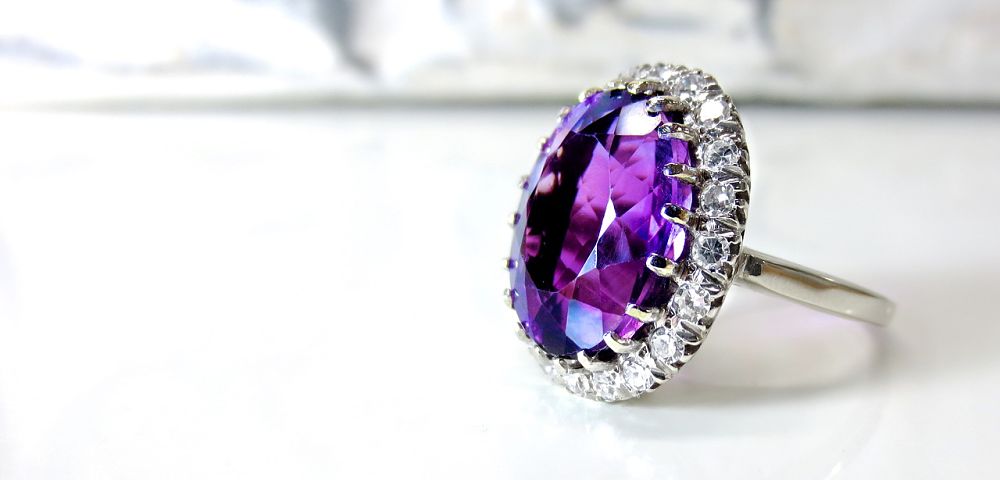 The diamonds market has historically been one of the most polarizing markets to invest in. To some people, all diamonds are 'blood diamonds' and this disturbs their moral standards, which means they cannot consider investing in them. However, to others, diamonds are sparkling gems, which are rare, expensive and can be used to identify with a certain social class.
Those two sides of camps have been at loggerheads for decades with the 'morally cautious' camp accusing their counterparts of fueling civil wars in developed countries in the quest for blood diamonds.
However, the diamonds market has remained resilient and continued to grow even as natural deposits continue to deplete. In addition, new technologies have emerged, which could revolutionize the entire diamonds market.
How the diamonds market is evolving with technology
One of the most revolutionary developments in the diamonds market is the emergence of lab-created diamonds, also known as green diamonds. Since these diamonds are 100% made in the lab, there would be no controversy of whether child labor or civil wars were involved in mining them. As such, this would solve one of the main challenges that face the diamonds market.
And while there are questions about the quality of these man-made diamonds, current data shows that their quality is indistinguishable from the traditionally mined diamonds. Market experts say that it is almost impossible to tell apart a lab-created diamond from traditionally mined diamonds unless one uses x-ray waves for verification.
The other challenge that lab-created diamonds could come across in their bid to go toe-to-toe with traditionally mined diamonds in the market is that companies involved in man-made diamonds are not able to make big diamonds yet. As such, this gives an edge to traditionally mined diamonds when it comes to jewelry, which is by far the biggest diamonds market.
Nonetheless, with new revolutionary methods of investing cropping up from all sides, soon, lab-created diamonds could increase their worth in the market as more people begin to approach the diamonds market with the view of investing rather than buying jewelry.
What are the challenges of investing in diamonds?
Due to their diversity, the technicalities of pricing diamonds are not straightforward. They are not like any other commodity you come across in the market. Most commodities have definite units of measurement, which are used in pricing. For instance, Oil is sold by the barrel, while Coffee is sold per kilogram. Gold, on the other hand, is sold by the ounce. These units make it easy to invest in these markets. However, each diamond type represents a market of its own. We currently have seven common types of diamonds by color, which include pink, blue, brown, yellow, orange, green and red. Yellow, is the most common naturally occurring diamond, which makes it also the most traded.
In addition, until about a decade ago, the diamonds market was a monopoly with De Beer's being pretty much the main player. As such the forces of demand and supply never had the impact that they would have on other markets and this affected pricing. This challenge is yet to be overcome fully as De Beer's is still the largest player in the market, which continues to make things tricky for investors.
However, companies are coming up with more exciting tools to try to harmonize the market by introducing indices to track various diamond types.
The Diamond Financial Index
The Diamond Financial Index (DFX) is the index created to help investors and diamond dealers or end users to gauge the health of the overall diamond market. Currently, it tracks over 700,000 diamonds and this number is projected to hit 1,000,000 soon. And just like a stock index, each diamond has one number to reflect the performance of the overall diamonds market.
The Index is constructed based on Dindex, which is a machine learning-based algorithm that operates autonomously uninterrupted by human intervention. The Index has a standardized starting value of 10,000, which means that based on the current value of about 10,439.680, the index is up about 4.4% since March last year.
The good thing about launching this index is that several diamond trading instruments including ETFs and cryptocurrencies can now be launched to track it. As such, investors will be able to invest in a basket of hundreds of thousands of diamonds thereby diversifying the risk attached to each diamond type.
This index has further brought to birth four more diamond indices, which focus on specific segments of the industry. (DFX-I) is a pool of investment grade diamonds, while there is now also an index developed to represent jewelry diamonds (DFX-J). On the other hand, diamonds smaller than one Carat can be tracked using the (DFX-D) index while those bigger than one Carat are pooled under the (DFX-1+) Index.
As such, with these indices, the diamonds market is beginning to showcase some clarity and now, companies are launching products right left and center to try to trade the market.
Furthermore, companies are now leveraging on the disruptive force of the blockchain technology to launch systems that will help to track diamonds from mine to the jeweler. This is another leap forward that will help to digitize the industry and try to limit the number of loose diamonds (uncertified diamonds) in the market.
Conclusion
In summary, the diamonds market is still one of the most unexploited places to invest in. While the rarity of diamonds has been a major obstacle to the expansion of the market, the emergence of lab-created diamonds could help bridge the gap. In addition, with companies launching blockchain-based tracking and verification systems, this could tip the scales between loose diamonds and certified diamonds in favor of the latter.
And now, we have Indices that can help to harmonize the market by pooling as many diamonds as possible together to form an index that investors can track using various trading instruments. Diamonds could soon become a tradable commodity just like other commodities oil, gold, and silver, among others.
DISCLOSURE: I have no positions in the assets mentioned in this article and no intention to initiate any position within the next 72 hours.

---
The views and opinions expressed in this article are those of the authors, and do not represent the views of equities.com. Readers should not consider statements made by the author as formal recommendations and should consult their financial advisor before making any investment decisions. To read our full disclosure, please go to: http://www.equities.com/disclaimer