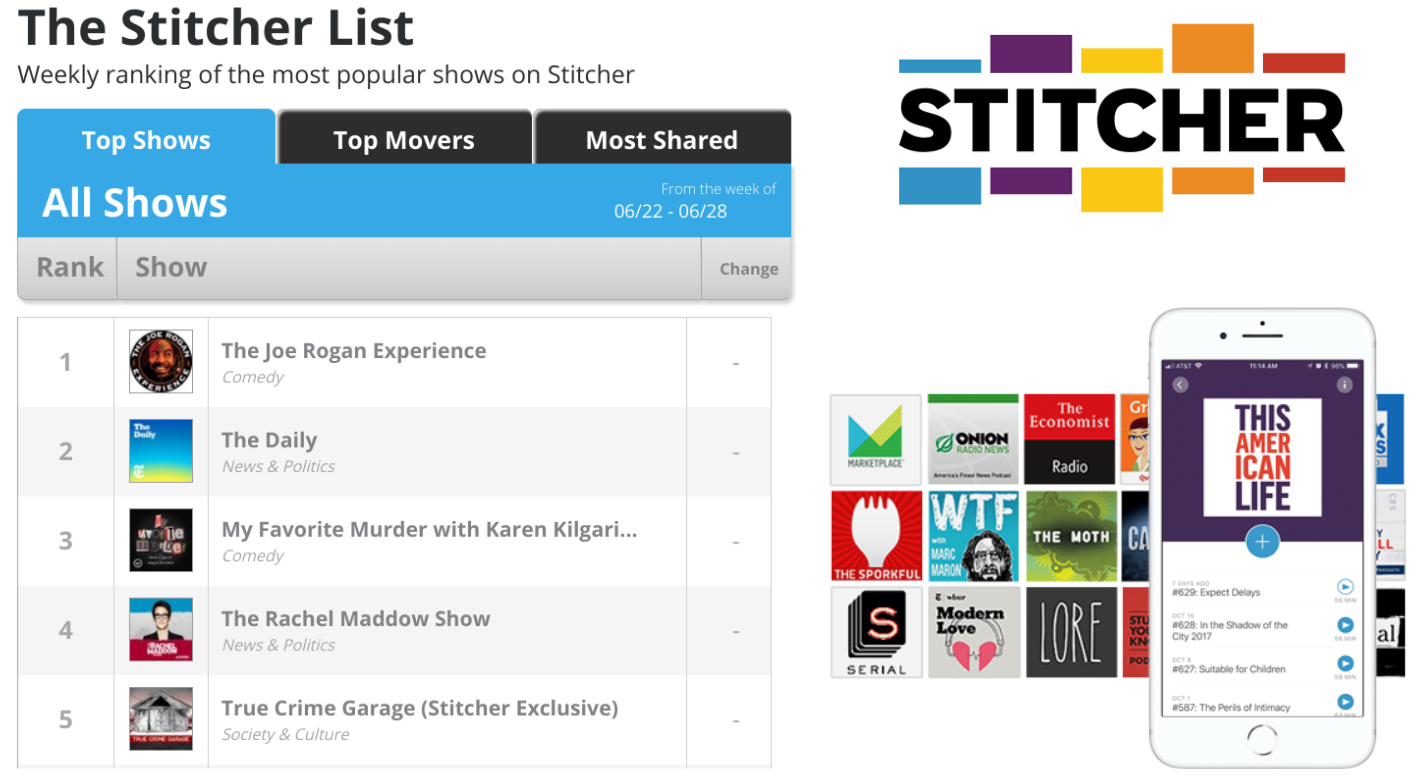 SiriusXM Holdings said on Monday it will acquire E.W. Scripps's podcast business, Stitcher, for up to $325 million, a return of more than double Scripps' investment in podcasting over the last five years, the companies confirmed this morning.
The Wall Street Journal had reported last week that a deal was in the works for $300 million.
The transaction includes popular podcasts like Freakonomics Radio, How Did This Get Made?, SuperSoul Sunday from The Oprah Winfrey Network, My Favorite Murder, Office Ladies, Conan O'Brian Needs a Friend, Literally and many others.
The podcasts will move to the SiriusXM platform which aims to compete with Apple and Spotify podcasts libraries.
In October 2019, SiriusXM and The Walt Disney Company announced a multi-year agreement with Marvel to create exclusive podcasts for SiriusXM and Pandora.
SiriusXM and Pandora will also debut many of Marvel's most popular podcasts before they can be heard anywhere else. Its exclusive weekly podcasts include new series with Marvel characters, including Wolverine, Hawkeye, Black Widow and Star-Lord.
In a cornerstone deal in 2018, SiriusXM purchased Pandora Media, an online music service for $3.5 billion to compete with Spotify, which has also been investing in its podcast business.
SiriusXM will pay $265 million in cash to Scripps with another $60 million in additional contingent payments based on Stitcher reaching specific financial metrics in 2020 and 2021.
The companies expect the deal to close in the third quarter of 2020.
_____
Source: Equities News