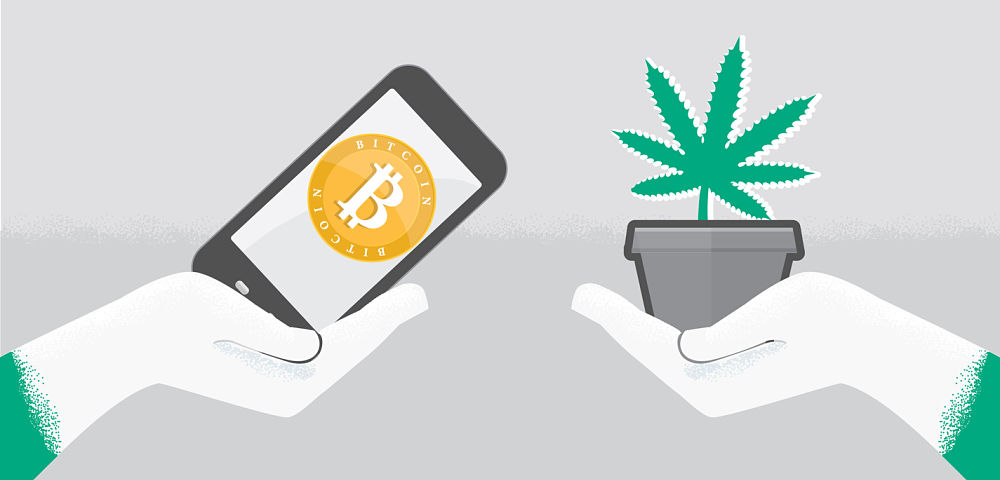 If you still think that bitcoin and cryptocurrency is just a fad, you're sorely mistaken. For example, bitcoin has already been used to make artwork purchases, but Dadiani Fine Art in London is taking it to a whole new level when on June 20th they auction part of Andy Warhol's "14 Small Electric Chairs" for payment via cryptocurrency. The reserve price for the piece is $4 million, with the art currently valued in excess of $5.5 million. For the first time ever, anyone can get a piece of the Warhol's work as part of a goal to use digital currency and a blockchain solution for "democratizing access to fine art."
Network commercials are coming for cryptocurrency too, thanks in part to SinglePoint, Inc. (SING), which last week teased the world with a 15-second sneak peak at one of its soon-to-be released television ads. The Company has emerged as a leading blockchain and cryptocurrency technology player, leveraging these new innovative applications to disrupt various frontier markets, such as the legalized cannabis and sports gaming markets. Its new commercial campaign features celebrity entrepreneur Kevin Harrington as SinglePoint's brand spokesman. Harrington is known worldwide for his successes in marketing and as an original investor of the hit show Shark Tank.
As discussed in SinglePoint's previous video updates, the commercial was shot in Phoenix in January and the company has been ramping up for release as it wraps up development and beta testing of its proprietary platform technology. Soon, SinglePoint will be running commercials ranging from 15 seconds to two minutes in length as part of a national campaign on major networks promoting the company's new digital wallet.
The timing couldn't be better as President Donald Trump on Friday threw his support behind the congressional effort to end federal ban on marijuana. A new bi-partisan bill introduced by Colorado Senator Cory Gardner and Massachusetts Senator Elizabeth Warren would allow states the right to determine the best approach to cannabis within its borders. Progress on lifting the federal cloud over the legalized cannabis market could finally unlock the sector's full growth potential.
As for SinglePoint, management says that the commercial is ready to roll, and the company is taking the steps to obtain the requisite approvals at major networks while the final tweaks are being made for a launch of the application.
"We have already been pre-approved on one national network and will now send the commercial spots to others for approval as well," said Wil Ralston, President of SinglePoint. "We are confident that this will drive many users to the platform as we will provide an educational document and help those interested in bitcoin and crypto become more familiar and comfortable with it."
Maturing as a Company
81345378084159
Not long ago, SinglePoint was a pink sheet-listed mobile technology provider before management made a promise to execute on a solid business development plan and transition SinglePoint into a holding company. They have not disappointed, keeping the core payment technology while graduating SING to the OTCQB marketplace, leveraging blockchain innovations to diversify into horizontal markets (including the lucrative legal marijuana space and the recently legalized sports betting market), expeditiously developing their new digital wallet and landing one of the most recognizable faces in marketing worldwide as a brand ambassador.
The latest move to provide complete transparency is filing a Form 10 with the Securities and Exchange Commission. SinglePoint has completing the documentation and sent it on to its auditors for review. Once this is completed, the filing will be submitted via Edgar for regulatory review before becoming effective. This is important as many institutions and investing vehicles have guidelines forbidding investing in companies that are not fully reporting.
SinglePoint believes that the submission of the Form 10 and achieving this status "will open the doors for institutional and family offices to invest directly and through the open market." In turn, this will build additional shareholder value and provide the company additional leverage to continue growth both organically and through acquisitions.
Horizon Looks Good at SinglePoint
Between the SEC filing and the commercial starring Kevin Harrington, investors have plenty to look forward to in the near term from SinglePoint. It's easy to focus on the commercial because of its star, but it should not be overlooked that the commercial release dovetails with the launch of the application, a major milestone for SinglePoint as well.
For shareholders, though, it sure will be a lot of fun seeing the commercials running on prime networks in the near future and for the brand to become synonymous with next-generation currency for a whole new audience of potential investors.
---
In the interest of full disclosure, we call the reader's attention to the fact that Equities.com, Inc. is compensated by the companies profiled in the Spotlight Companies section. The purpose of these profiles is to provide awareness of these companies to investors in the micro, small-cap and growth equity community and should not in any way be considered as a recommendation to buy, sell or hold these securities. Equities.com is not a registered broker dealer, investment advisor, financial analyst, investment banker or other investment professional. We are a publisher of original and third party news and information. All profiles are based on information that is available to the public. The information contained herein should not be considered to be complete and is not guaranteed by Equities.com to be free from misstatement or errors. The views expressed are our own and not intended to be the basis for any investment decision. Readers are reminded to do their own due diligence when researching any companies mentioned on this website. Always bear in mind that investing in early-stage companies is risky and you are encouraged to only invest an amount that you can afford to lose completely without any change in your lifestyle. Equities has been compensated with cash, common shares and/or warrants for market awareness services provided.