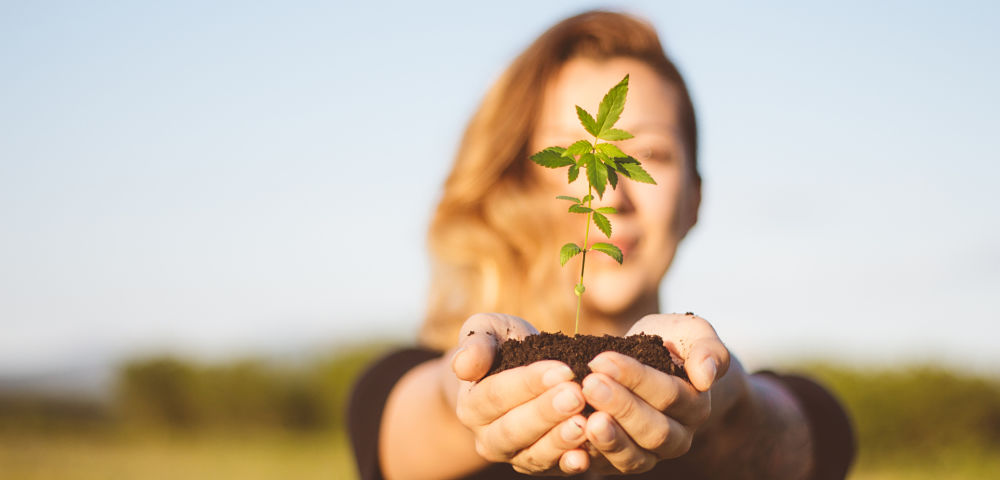 With former House Speaker John Boehner recently shifting his stance to become an advocate of the legalized cannabis sector, the industry has now gained a powerful, albeit unlikely, ally in its path toward wider mainstream acceptance and more sensible government regulation. This obviously bodes well for the cannabis market's prospects as Boehner was formerly a staunch critic of legitimizing the space. However, in addition to the significant advantages of his political connections and experience, his change of heart could also indicate that similar opponents of legalization are ready to budge as well. If that is the case, then the cannabis market could now be looking at a growth trajectory that is unparalleled to any other.
For SinglePoint, Inc. (SING), which owns a diverse portfolio of cannabis and blockchain-oriented businesses, this would be a powerful catalyst on several fronts as the company has positioned itself very well in crucial verticals within the industry. A prime example is the company's LastMile application, which was just approved for beta launch in Apple's (AAPL) and Google's (GOOGL) app stores.
Developed in collaboration with AppSwarm (SWRM), LastMile is a platform that empowers cannabis businesses with modern analytical and logistical technology to optimize their operational efficiency. The service is scalable and enables small businesses and cannabis delivery companies to utilize features, which include the ability accept orders, locate drivers, gauge customer satisfaction and keep records of each delivery throughout the entire process.
As the two companies prepare LastMile for a full production version launch, they'll be gathering feedback from multiple different test parties in the coming weeks. For those interested in testing the LastMile app, SinglePoint outlined the prerequisites to be selected as a beta partner. The criteria include: being dedicated delivery manager, fulfill multiple deliveries daily, multiple drivers preferred (not required), user of iPhone or Android device, and willing to timely provide feedback.
The app will also look to meet compliance of state delivery laws as they are rolled out.
"We are very excited for the launch of LastMile," stated Wil Ralston, President of SinglePoint, in the announcement. "There have already been multiple cannabis businesses expressing interest in the platform. There is a real opportunity to provide the industry's first, true delivery platform that will give these businesses the insight and ability to easily track a delivery order through the completion of payment and drop off to a customer, all while knowing exactly where their driver and product is."
Demand for solutions like the LastMile app are only expected to skyrocket as the cannabis industry continues its rapid expansion. News like Boehner's involvement are only going to accelerate that shift. In a Bloomberg report, Beacon Securities analyst Vahan Ajamian characterized Boehner's decision as a "bombshell" that may help "legitimize" the sector and generate investor interest. He added, "It is difficult to overstate the impact of this monumental event for the U.S. cannabis sector."
Of course, LastMile is far from the only innovation SinglePoint is bringing to the cannabis market. In fact, the company has been aggressively developing technology that bridges the gap between the cannabis sector with blockchain. In that vein, the company recently completed the soft launch of its SingleSeed Payment solution, which allows cannabis companies to facilitate transactions with Bitcoin. In January, SinglePoint announced the LOI to acquire 100% of Bitcoin Beyond, a premier platform that enables retail merchants to accept bitcoin payments using their existing web-enabled point-of-sale device.
To better communicate SinglePoint's traction in this area, the company partnered with original Shark Tank star Kevin Harrington, who will serve as the spokesman for SinglePoint's cryptocurrency services and spearhead its national TV campaign, which includes major financial news networks like CNN, Fox News and more.
But there are also a number of potential synergies across SinglePoint's portfolio of businesses as well. In addition to its blockchain businesses, the company signed an LOI in February to invest $1 million in California cannabis cultivation MTH Development Group (MTH), which operates 4.7 acres of land zoned for cannabis cultivation that it leases to licensed cultivators and operates one of the largest cultivations in Adelanto, California. It also owns DIGS Hydro, which sells a variety of products and services to consumers and businesses, and has been instrumental in SinglePoint's distribution and ecommerce strategies, such as SingleSeed.com, which targets the burgeoning CBD market.
It certainly seems that all the pieces are falling into place for SinglePoint and the timing could not be better. As blockchain technology and legalized cannabis continue their relentless penetration into the business and consumer markets, SinglePoint is showing that its cemented its foothold at the intersection of these generational trends.
"We are firing on all cylinders and pushing the boundaries to make SinglePoint a highly successfully, scalable company," Ralston said in March. "We are happy to be in the position we are in, and will continue to take advantage of the opportunities that present themselves."
---
In the interest of full disclosure, we call the reader's attention to the fact that Equities.com, Inc. is compensated by the companies profiled in the Spotlight Companies section. The purpose of these profiles is to provide awareness of these companies to investors in the micro, small-cap and growth equity community and should not in any way be considered as a recommendation to buy, sell or hold these securities. Equities.com is not a registered broker dealer, investment advisor, financial analyst, investment banker or other investment professional. We are a publisher of original and third party news and information. All profiles are based on information that is available to the public. The information contained herein should not be considered to be complete and is not guaranteed by Equities.com to be free from misstatement or errors. The views expressed are our own and not intended to be the basis for any investment decision. Readers are reminded to do their own due diligence when researching any companies mentioned on this website. Always bear in mind that investing in early-stage companies is risky and you are encouraged to only invest an amount that you can afford to lose completely without any change in your lifestyle. Equities has been compensated with cash, common shares and/or warrants for market awareness services provided.