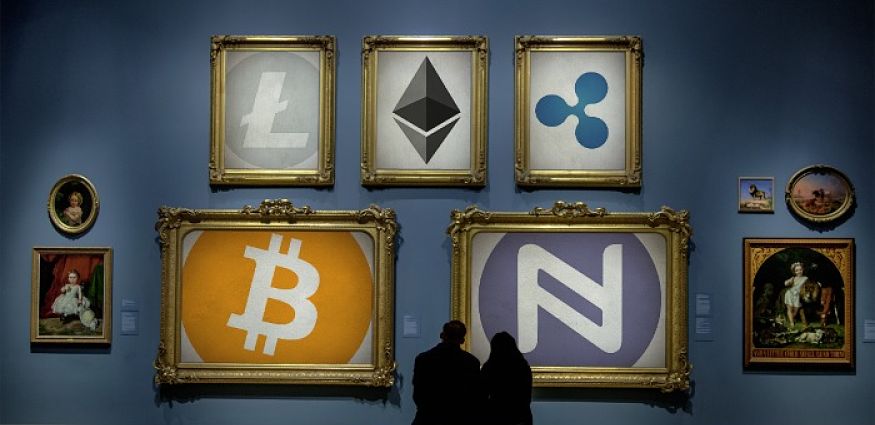 SinglePoint Inc. (SING)
is set to present at NIBA, National Investment Banking Association Conference
in New York. In the past six months, SinglePoint completed audits, up-listed to
the OTCQB, filed a Form 10 to become a fully reporting company. All with the
intention of increasing transparency and allowing for shareholders to have
additional flexibility and liquidity. Additionally, company executives believe
these steps will help attract accretive opportunities for the company.
NIBA held
in NYC gives the company the opportunity to attract additional institutional
coverage due to the improvements in the corporate structure. NIBA is one of the
premier investment banking conferences. Management will be presenting and
meeting with investors during the two-day conference with the goal of
increasing visibility and continuing to build momentum for SinglePoint.
"NIBA is a great opportunity
for SinglePoint. Previously we were unable to effectively present at these
large investment banking forums. Now that we have successfully filed our Form
10 the company has many more accretive opportunities. We look forward to
introducing SinglePoint to the family office and institutional investment
community through NIBA," states Greg Lambrecht CEO SinglePoint.
Additionally the company is
set to launch the cryptocurrency application and national commercial campaign
in the coming weeks. The crypto application, which was co-created with AppSwarm
(OTC:SWRM), is planned to launch in the coming days on IOS and Android devices.
Once fully published, SinglePoint will be able to launch the national ad
campaign that is already approved on multiple national media outlets.
"This has been a long time
coming with many speed bumps and unexpected delays, but thats what happens when
you are building an application from the ground up that is innovative. Couple
that with a national ad campaign and we really set the bar high. We are beyond
excited to be so close to the finish line. The commercial is done, the wallet
is almost fully functioning, we are now finalizing sending Bitcoin to another
address which will complete the development for initial release. We expect to
be done in the coming days, followed by a fews days of testing and launch. As
mentioned previously, with the help of AppSwarm, we built this application from
scratch to the highest security standards available now. This is the first of
many projects we intend to launch in the near future," states Wil Ralston
President SinglePoint.
The company has been full
steam ahead on many project all of which are near completion. LastMile Delivery
is currently being tested and is fully functional from inception to completion
of order. The company is working with beta clients that will provide initial
feedback and changes in the coming weeks. SinglePoint and AppSwarm intend to
deliver a full production application in July. Adding to the excitement of this
launch the companies are working collaboratively to launch into the Canadian
cannabis market which is set to be fully legal October 17th. LastMile Delivery
will provide efficiencies for the legal medical and recreational cannabis
retailers. For more information please visit LastMileDelivery.io.
In addition to the company's
internal developments, SinglePoint is continuing to pursue potential
acquisition targets. Management is currently negotiating a definitive agreement
and going through due diligence. SinglePoint has plans to continue its
acquisition strategy and continue pursuing accretive opportunities to build the
overall value of SinglePoint.
About SinglePoint, Inc.
SinglePoint, Inc (SING) is a technology and investment company with a focus on
acquiring companies that will benefit from our management, potential injection
of growth capital and technology integration. The company portfolio includes
mobile payments, ancillary cannabis services and blockchain solutions. Through
acquisitions into horizontal markets, SinglePoint is building its portfolio by
acquiring an interest in undervalued companies, thereby providing a rich,
diversified holding base. Through its subsidiary company SingleSeed, the company is providing
products and services to the cannabis industry.
In
the interest of full disclosure, we call the reader's attention to the fact
that Equities.com, Inc. is compensated by the companies profiled in the
Spotlight Companies section. The purpose of these profiles is to provide
awareness of these companies to investors in the micro, small-cap and growth
equity community and should not in any way be considered as a recommendation to
buy, sell or hold these securities. Equities.com is not a registered broker
dealer, investment advisor, financial analyst, investment banker or other
investment professional. We are a publisher of original and third party news
and information. All profiles are based on information that is available to the
public. The information contained herein should not be considered to be
complete and is not guaranteed by Equities.com to be free from misstatement or
errors. The views expressed are our own and not intended to be the basis for
any investment decision. Readers are reminded to do their own due diligence
when researching any companies mentioned on this website. Always bear in mind
that investing in early-stage companies is risky and you are encouraged to only
invest an amount that you can afford to lose completely without any change in
your lifestyle. Equities has been compensated with cash, common shares and/or warrants
for market awareness services provided.