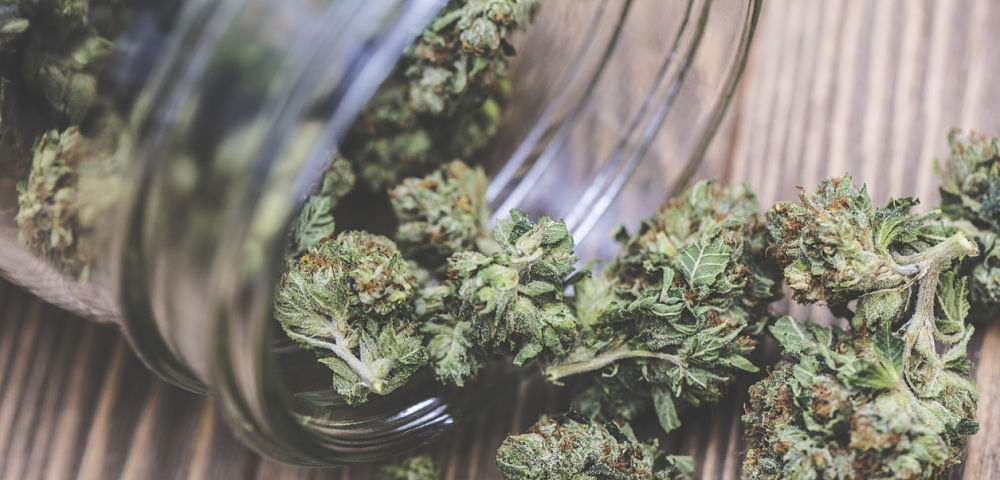 As the public's opinion of cannabis continues to shift toward legalization, so too are the tectonic plates of the financial services industry. The momentum gaining in the cannabis industry are being mirrored in payment processing and e-commerce as innovative technologies begin to open new doors. One company fully embracing this disruption and transformation is SinglePoint, Inc. (SING).
Where other leadership teams might have only seen hand-wringing and complexity, SinglePoint's Founder and CEO Greg Lambrecht and President Wil Ralston have found vertical synergy in blockchain, bitcoin and cannabis.
To illustrate, earlier in the year, the company released its Bitcoin payments solution, which is a point-of-sale platform for bitcoin. It then signed an LOI for Phoenician Engineering for immediate and additional exposure into the cannabis cultivation and retail market. Finally, later in the same month, SinglePoint signed an LOI to work hand-in-hand with blockchain engineers to target the automotive industry. More recently, the company launched a beta version of their Last Mile delivery app providing cannabis businesses with a delivery platform well-versed in compliance across state borders, while also offering business owners a high-powered analytical and logistical apparatus all available through their phone. Aside from these developments, and possibly the best representation of SinglePoint's philosophy, is the continued progress of the SingleSeed payment solution looking to bridge cannabis product tracking and bitcoin/blockchain-based payment solutions for cannabis business owners.
SING Completes Audits — MoneyTV with Donald Baillargeon on Vimeo.
In a recent interview with Donald Baillargeon on MoneyTV, Lambrecht and Ralston discussed the company's vision on growing its business in two very exciting markets. SinglePoint plans to keep adding to their diversified holding base with companies that are "revenue positive and doing over $1 million in EBITDA," as Ralston said.
In terms of SinglePoint's LOI with Phoenician Engineering, which designs and manufactures medical-grade cannabis grinders, the company will look to take Phoenician's already scalable ancillary business and take revenues to the next level by leveraging SinglePoint's funding to collaboratively expand the business through their pool of acquired technology providers.
Undoubtedly, this is a unique moment in time for the cannabis sector as former Republican Speaker of the House of Representatives, John Boehner, joined a board of directors at Acreage Holdings that also includes former Republican Massachusetts Governor Bill Weld. A joint statement released by the two parties invoked the need for congress to rollback federal regulations on cannabis. The stark reversal from Boehner, who was previously "unalterably opposed" to decriminalizing the substance, was attributed to wanting relief for veterans and beating back the opioid epidemic. This news was applauded by SinglePoint as they hope de-scheduling cannabis would allow them to offer their payment solutions and innovations to all parties working in the sector.
Furthermore, SinglePoint completed its 2016 and 2017 corporate audit and will soon be filing their Form 10.
"We are going to be fully reporting, so the good news there is that we will be able to start attracting the institutional investors to not only buy our stock on the market but to invest in SinglePoint," Lambrecht said. "We already have inquiries from different financial institutions to invest $10 to $20 million in us, and what we are going to do with that money, well, we actually have 3-4 LOIs right now that equal up to $15-20 million in revenue. So, we are going to raise that money and get that revenue. Our goal is to move up to the NASDAQ."
---
In the interest of full disclosure, we call the reader's attention to the fact that Equities.com, Inc. is compensated by the companies profiled in the Spotlight Companies section. The purpose of these profiles is to provide awareness of these companies to investors in the micro, small-cap and growth equity community and should not in any way be considered as a recommendation to buy, sell or hold these securities. Equities.com is not a registered broker dealer, investment advisor, financial analyst, investment banker or other investment professional. We are a publisher of original and third party news and information. All profiles are based on information that is available to the public. The information contained herein should not be considered to be complete and is not guaranteed by Equities.com to be free from misstatement or errors. The views expressed are our own and not intended to be the basis for any investment decision. Readers are reminded to do their own due diligence when researching any companies mentioned on this website. Always bear in mind that investing in early-stage companies is risky and you are encouraged to only invest an amount that you can afford to lose completely without any change in your lifestyle. Equities has been compensated with cash, common shares and/or warrants for market awareness services provided.