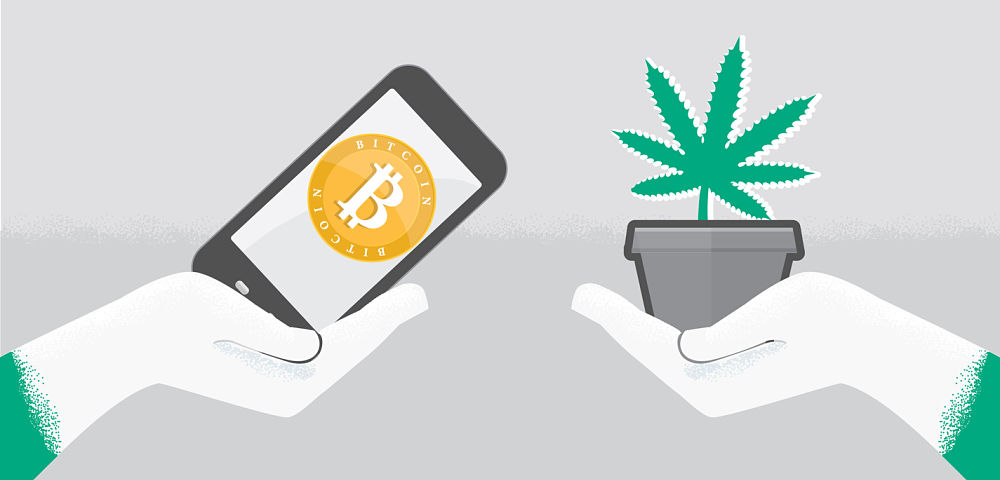 After successfully raising $10 million and bringing consumer product distribution company PCI public via IPO, serial entrepreneur Greg Lambrecht embarked on his next endeavor in 2006, starting LifeStyle Wireless before changing the name to SinglePoint, Inc. (SING). Once a pinksheet-listed full-service technology provider, the company has blossomed into an OTCQB-listed diversified holding company with a particular focus of late on two of the hottest upcoming industries available: legal cannabis and blockchain, as well as marrying the two to establish an advantageous positioning at the intersect of both emerging markets.
After a successful 2017 chock full of joint ventures and strategic agreements, the Seattle-based company has not slowed down in the first quarter of 2018, including striking a partnership with famous "Shark Tank" investor and marketing guru Kevin Harrington and making other moves to strengthen their position in the cannabis and cryptocurrency markets.
Hands-Off Cannabis
SinglePoint is part of the burgeoning cannabis sector, but has made it perfectly clear that they are de-risking their investments by employing a "hands-off" approach, meaning that they are not interested as a company in becoming a cultivator or a dispensary per se, or any type of outfit that directly handles marijuana products themselves. That doesn't imply that there aren't a plethora of ancillary or investment opportunities in the North American cannabis market that Arcview Market Research and partner BDS Analytics forecast to grow from $9.2 billion in 2017 to $47.3 billion in 2027.
The latest way that SinglePoint is getting exposure to the industry is through property. At the end of February, the company signed a letter of intent to invest $1.0 million in California cannabis cultivation company MTH Development Group, the operator of 4.7 acres of land zoned for cannabis cultivation. For its investment, SinglePoint received an equity stake in MTH, who leases its properties to licensed cultivators and operates one of the largest cultivations in Adelanto, California, about 90 miles northeast of Los Angeles.
The investment marks the first of its type for SinglePoint to own equity in licensed cannabis cultivation land, but it doesn't appear to be the last. "[We're] in negotiations to do similar investments in other states," the company said in their press release disclosing the LOI.
The stake in MTH further embodies SinglePoint's competency as a technology owner as well. "Part of this investment is to also test our new technologies with their tenants to improve as well as validate our systems. Their feedback will help us build the right solution and navigate the California market regulations", stated Wil Ralston, President SinglePoint, in the news.
MTH is home to operating companies like HD Biotech, who harvests about 400 pounds of cannabis flower and 150 pounds of trim monthly for use in cannabis oil manufacturing, giving SinglePoint immediate access to the most vibrate market in the world now that California legalized recreational marijuana at the start of the year.
Blockchain/Bitcoin…and Cannabis Here Too
The pact with Kevin Harrington includes him working in lockstep with SinglePoint to launch of range of services in the cryptocurrency space while serving as spokesman for SinglePoint's national television campaign. Separately in January, the company inked a letter of intent to acquire Bitcoin Beyond for $1 million in stock. Bitcoin Beyond is a premier platform that enables retail merchants to accept bitcoin payments using their existing web-enabled point-of-sale device.
More precisely, the founders of Bitcoin Beyond started the company to address the growing demand for fast and reliable electronic payment processing in the cannabis industry. Cannabis remaining a Schedule I drug at the federal level has resulted in banks refusing to offer services to the cannabis space, causing companies to rely mostly in an all-cash environment, a situation Bitcoin Beyond wants to capitalize upon with safer and more efficient alternatives.
While those initiatives center on Bitcoin, the most famous application for the underlying blockchain technology, those in the know understand that blockchain's potential uses run much deeper than just the digital currency space. The distributed ledger platform can be used in virtually every facet of business to reshape how transactions are completed and data is stored and utilized.
The vast potential likely underscored Goldman Sachs-backed startup Circle recently paying (according to Fortune magazine) $400 million for the digital token exchange Poloniex. According to Lambrecht, the Poloniex platform is similar to what his company is building, so "[the acquisition] got us excited," he explained to MoneyTV host Donald Baillargeon.
One particularly compelling area where blockchain can re-write operations is healthcare, an industry notorious for spider webs of paperwork, challenges with access to health records and overall friction because of incongruence across networks. SinglePoint last month initiated a partnership with ORHub, an advanced surgical software provider focused on real-time surgical data analytics, to provide solutions to the industry utilizing blockchain. Per the LOI, the companies are going to work together to leverage ORHub's surgical resource management software – currently used by hospitals for operating room data to reduce supply chain expenses – to develop a blockchain-based add-on solution to enhance the value of the collected data.
ORHub has agreed to pay SinglePoint up to $750,000 for the initial design and development work.
Putting some color to the plan, ORHub CEO Colt Melby explained, "Our vision is to dramatically lower surgical costs, create time efficiencies while improving patient outcomes by capturing relevant surgical data and deploying this information through blockchain solutions to provide instant access for doctors, patients and hospital administrators. We believe that blockchain inspired technology will set the stage for surgical data to evolve into a new paradigm based on a shared infrastructure platform."
In a matter of a couple sentences, Melby succinctly described why blockchain is important to a specific application, like operating rooms, to be truly disruptive to today's inefficient methodologies. While ORHub and SinglePoint are currently focused on this one area of healthcare, implications abound and could result in a cascading effect to revolutionize the entire healthcare system with an immutable ledger accessible by all appropriate parties.
"First of Many"
As mentioned, SinglePoint said the property investment was their first in the space, with negotiations ongoing for more. The same sentiment was echoed in the news about teaming up with ORHub. Some companies make it a habit of using words and phrases like this to keep investors on the edge of their seat, but never follow through. Even the quickest look at the news page on SinglePoint's website makes it pretty clear that's not the modus operandi of SING. The only habit management is clearly demonstrating is an unrelenting dedication to grow the company through a series of investments in either the cannabis or blockchain spaces or via synergistic opportunities to combine the two emerging markets. To that end, if Lambrecht or others under his command says that they're working on more, it would behoove the investment community to look for the next development to come to fruition.
---
In the interest of full disclosure, we call the reader's attention to the fact that Equities.com, Inc. is compensated by the companies profiled in the Spotlight Companies section. The purpose of these profiles is to provide awareness of these companies to investors in the micro, small-cap and growth equity community and should not in any way be considered as a recommendation to buy, sell or hold these securities. Equities.com is not a registered broker dealer, investment advisor, financial analyst, investment banker or other investment professional. We are a publisher of original and third party news and information. All profiles are based on information that is available to the public. The information contained herein should not be considered to be complete and is not guaranteed by Equities.com to be free from misstatement or errors. The views expressed are our own and not intended to be the basis for any investment decision. Readers are reminded to do their own due diligence when researching any companies mentioned on this website. Always bear in mind that investing in early-stage companies is risky and you are encouraged to only invest an amount that you can afford to lose completely without any change in your lifestyle. Equities has been compensated with cash, common shares and/or warrants for market awareness services provided.