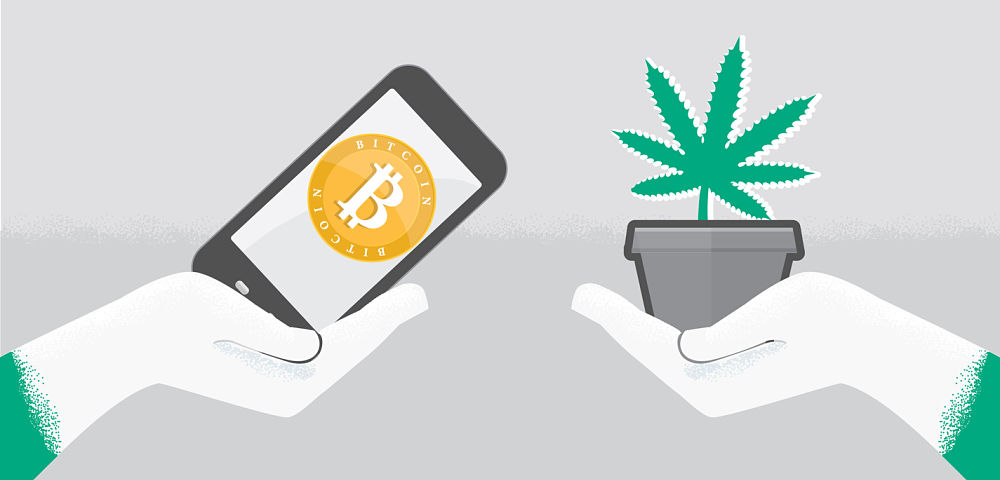 SinglePoint Inc. (OTCQB: SING) announces the latest development of its cannabis payment solutions platform alongside a flurry of cannabis-related news released by members of various political parties over the past week.
Since 2014 SinglePoint has been aggressively seeking opportunities in the cannabis market. The company recently integrated a stand-alone point of sale terminal designed to give merchants the ability to accept Bitcoin as a payment option. Customers can now use their credit or debit card at the counter instead of through a web-based app. SinglePoint's push to streamline payment processes and make the cannabis purchase experience no different than using a credit card at any other store complements recent efforts by political leaders seeking cannabis reform.

Former Speaker of the House Rep. John Boehner (R-Ohio), once an outspoken cannabis antagonist, has now joined the board of a cannabis company with the statement he believes cannabis should be de-scheduled so that medical studies may begin. Colorado Republican Sen. Cory Gardner announced April 13 that President Donald Trump promised he would support efforts to protect states that have legalized marijuana. Most recently, Senate Minority Leader Chuck Schumer (D-N.Y.) threw his weight behind legalizing marijuana and said he will soon be introducing a bill to de-schedule the plant.
"The legislation is long overdue based on … a bunch of different facts," Schumer said. "Ultimately, it is the right thing to do. Freedom. If smoking marijuana doesn't hurt anybody else, why shouldn't we allow people to do it and not make it criminal."
SinglePoint founder and CEO Greg Lambrecht hailed the positive political messages and growing support for the cannabis industry.
"This is exactly what we have been waiting for and what the industry needs. As we continue to develop solutions to help ease the banking issues, we welcome new regulations that may make that easier such as de-scheduling the plant and allowing banks to work with these businesses," Lambrecht said. "That would allow SinglePoint to offer all of our payment solutions to cannabis businesses."
SinglePoint management believes cannabis-related businesses and all those working within the industry will continue to grow and soon thrive under new regulations. Public opinion polls show that 61 percent of respondents believe cannabis should be legalized for adult use. Several top Democrats seen as possible contenders in the 2020 presidential race are backing legislation to de-schedule cannabis. The shift has marijuana activists and political operatives believing many of the 2020 presidential candidates will support removing cannabis from the Federal Substances Act.
Sen. Bernie Sanders (I-VT), a 2016 presidential candidate widely considered a top contender for the nomination in 2020, signed onto The Marijuana Justice Act, as did Sen. Kirsten Gillibrand (D-N.Y.), another possible 2020 hopeful. Proposed by another potential 2020 presidential contender, Sen. Cory Booker (D-N.J.), the Act would remove the drug from the federal Controlled Substances Act, voiding the uncertainty the federal government injects into cannabusiness and deconstructing the final barriers to national legalization.
SinglePoint's streamlined payment process helps cannabis retailers, dispensaries and consumers in several, important ways. Customers can preload their wallet with their credit card information, which brings additional efficiencies in the checkout process. A customer that preloads a wallet will simply be able to "send payment" to the merchant for the amount requested at the register. Additionally, SinglePoint is tying this payment into its Last Mile Delivery service. Delivery clients will already have the application downloaded, which means that once an order is placed the customer will be able to select a payment method and utilize a stored card or cryptocurrency.
About SinglePoint, Inc.
SinglePoint, Inc (SING) is a technology and investment company with a focus on acquiring companies that will benefit from the injection of growth capital and technology integration. The company portfolio includes mobile payments, ancillary cannabis services and blockchain solutions. Through acquisitions into horizontal markets, SinglePoint is building its portfolio by acquiring an interest in undervalued companies, thereby providing a rich, diversified holding base. Through its subsidiary company SingleSeed, the company is providing products and services to the cannabis industry.
In the interest of full disclosure, we call the reader's attention to the fact that Equities.com, Inc. is compensated by the companies profiled in the Spotlight Companies section. The purpose of these profiles is to provide awareness of these companies to investors in the micro, small-cap and growth equity community and should not in any way be considered as a recommendation to buy, sell or hold these securities. Equities.com is not a registered broker dealer, investment advisor, financial analyst, investment banker or other investment professional. We are a publisher of original and third party news and information. All profiles are based on information that is available to the public. The information contained herein should not be considered to be complete and is not guaranteed by Equities.com to be free from misstatement or errors. The views expressed are our own and not intended to be the basis for any investment decision. Readers are reminded to do their own due diligence when researching any companies mentioned on this website. Always bear in mind that investing in early-stage companies is risky and you are encouraged to only invest an amount that you can afford to lose completely without any change in your lifestyle. Equities has been compensated with cash, common shares and/or warrants for market awareness services provided.