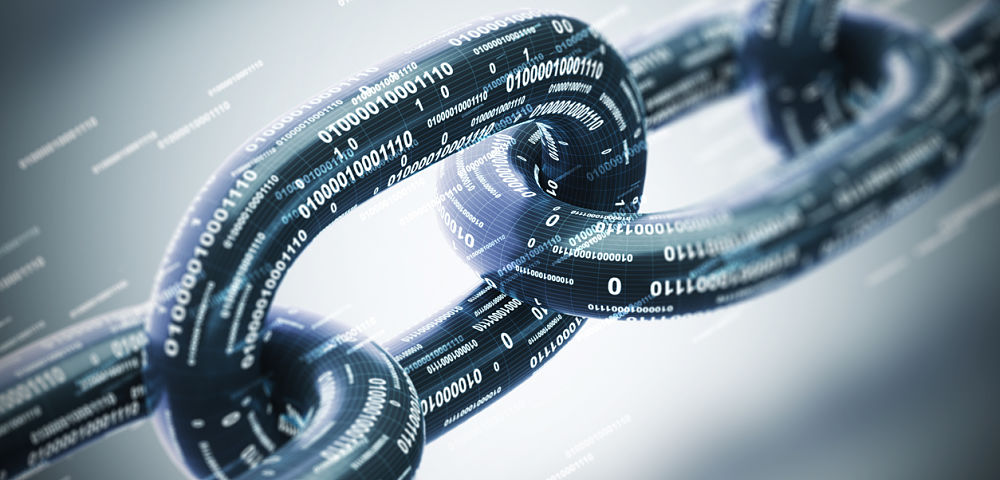 Innovations in cryptocurrency applications and blockchain technology are forging new paths in the way consumers and businesses engage with each other. As a platform, blockchain represents a truly holistic solution for promising frontier markets, particularly those that lack the support of traditional infrastructure. The legalized cannabis market is a prime example.
One company on the frontlines of this revolutionary technology is SinglePoint Inc. SING, which is expected to launch its national commercial campaign featuring Shark Tank's Kevin Harrington to promote its new cryptocurrency wallet app. The company, which recently filed its Form 10 to become fully reporting with the intention to increase transparency and provide additional flexibility and liquidity for shareholders, has been steadily gaining momentum for the inventive ways it is implementing blockchain and crypto applications for real world use.
Harrington, a successful celebrity entrepreneur, is also brand ambassador for SinglePoint and serves as the spokesman for the commercials, which range from 15 seconds to two minutes in length, that will air on major networks across the country.
"We are confident that this will drive many users to the platform, as we will provide an educational document and help those interested in bitcoin and crypto become more familiar and comfortable with it," said Wil Ralston, President of SinglePoint.
Leveraging Blockchain Expertise to Create Organic Growth
In parallel with SinglePoint's digital wallet is its cryptocurrency exchange. Undoubtedly, digital asset exchanges have been some of the biggest moneymakers during the cryptocurrency and ICO explosion. The largest are raking in an estimated $3 million in fees each day. Leveraging its expertise in the digital payments space, SinglePoint has built a user-friendly exchange that will dovetail fluidly with the company's digital wallet.
"The crypto exchange is going to be a solution where people can buy, sell and acquire bitcoin, litecoin, ethereum and eventually other altcoins," Ralston said in a company video update.
To implement its in-house cryptocurrency wallet, SinglePoint management tapped two illustrious industry veterans. On the technological side, the company brought on Venugopal Aravamudan, a former general manager at Amazon AMZN with 25 years of experience at companies like Microsoft MSFT, VMware and F5 Networks Inc.
The company's products exhibit SinglePoint's ambition to be a major disruptor in the digital asset sector, but this is just the first aspect of the company's broad portfolio. Ralston and Founder/CEO Greg Lambrecht have catalysts in place to innovate the cannabis market as well.
Using Blockchain to Unleash Frontier Markets
The advent of decentralized ledgers could be a boon for the cannabis market, providing solutions for codified operating procedures, verifiable processing dates and transparent seed-to-sale tracking. In fact, blockchain's highly advanced seed-to-sale framework could tip the scales when it comes to the intense scrutiny of regulation for the nascent cannabis market.
Blockchain's revolutionary impact will transform the cannabis industry at precisely the right moment – a recent report from Energias Market Research expects global cannabis sales to soar from $8.28 billion last year to $28.07 billion by 2024.
The company's other technological applications each present an elegant solution for an unmet need in the cannabis space. The Uber-like LastMile app, developed with AppSwarm SWRM, gives cannabis business owners a modern logistical tool to help make deliveries and ordering precise.
The scalable automated apparatus covers every aspect of the business including accepting orders, locating drivers and keeping records of the delivery step-by-step. Most importantly, the LastMile app keeps track of state laws and compliance regulations. This system gives drivers an easy way to verify their own credentials and the credentials of their patients, enabling businesses to use their own drivers or credentialed drivers.
"The LastMile App is a real opportunity to provide the industry's first true delivery platform that will give these businesses the insight and ability to easily track a delivery order through the completion of payment and drop off to a customer, all while knowing exactly where their driver and product is," Ralston stated in the company press release.
Similarly, the SingleSeed payment platform allows cannabis business owners to track their goods all the way down the supply chain and even allows merchants to accept cryptocurrency as payment. The idea for SingleSeed started in 2014 – long before the recent fervor – to help those working in the cannabis trade to make dependable point-of-sale transactions with bitcoin.
Both products showcase the company's acumen when it comes to mobile payments and merchant processing. In fact, this is a perfect time for SinglePoint to flex its payment muscles, as U.S. mobile payments will steadily climb at a CAGR of 40% for the next five years, according to BI Intelligence.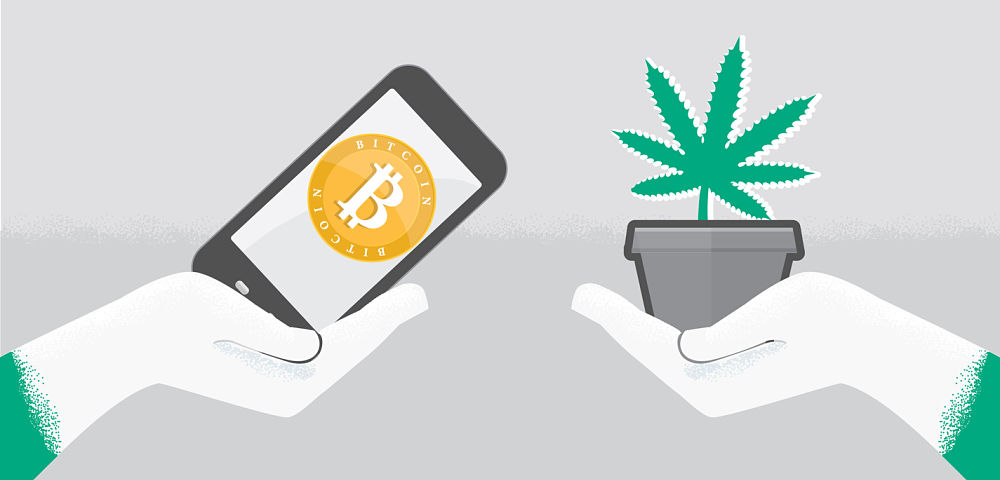 Rounding Out the Expansive SinglePoint Portfolio
However, these transformational products do not complete the scope of SinglePoint's expansive portfolio. Even more compelling is a recent investment in StakeHaul, a social betting app available in the Apple AAPL iTunes App Store.
The decision to add a multiple from the daily fantasy sports world comes shortly after the Supreme Court reversed a long-standing prohibition on sports gambling. In addition, StakeHaul separates itself from the competition by allowing people to easily make wagers against each other on just about anything. The platform keeps track of all necessary information and even allows for some trash-talking. Sticking with SinglePoint's roots in innovative technology, the two companies are working to use ethereum smart contracts within the application for even more efficient and secure transactions.
ShieldSaver, a subsidiary of SinglePoint and another blockchain developer, has a bi-lateral deal in place to share detailed information on vehicles with CarFax for use with relevant parties, such as insurance companies and dealers. ShieldSaver is working to build infrastructure to store the information on a blockchain-based distributed ledger.
Acting as a Trojan Horse, this automotive technology company has contractual permissions to obtain critical vehicle data at those locations and contact vehicle owners regarding needed repairs. For instance, ShieldSaver can access vehicles parked at Sacramento International Airport, Denver International and other airports; assess potential maintenance needs for those vehicles; and leave information about the vehicle's issues for the vehicle owners. For now, no other company can do this. Augmenting this technology with blockchain allows the company to keep an irrefutable record of issues and repairs for those vehicles and provide key insights and analytics into the histories of individual cars.
In addition, SinglePoint has an agreement in place with ORHub, Inc. ORHB to architect a blockchain platform for the company's surgical resource management software. The company will use this powerful technology to improve the accuracy of medical records and dramatically improve billing cycles.
Plus, the company has more deals in place with "pick-and-shovel" cannabis companies: Phoenician Engineering, which manufactures medical-grade cannabis grinders, JAG, a Denver-based company doing $1 million in revenue annually, and DIGS Hydro, which sells a variety of products and services to consumers and businesses and has been instrumental in SinglePoint's distribution and ecommerce strategies like SingleSeed.com, which targets the burgeoning CBD market.
Financially, the company ended 2017 with $915,000 in cash and $350,000 in convertible notes payable, but this year, the company's acquisition model is set to generate significant revenues. Revenues are projected to come from all the above, including Digs Hydro, ShieldSaver, JAG and the soon to launch LastMile delivery app and SingleSeed Payment Solution. JAG and ShieldSaver are expected to be the biggest contributors in the immediate future.
With this expansive portfolio and milestone announcements on the horizon, SinglePoint is a company to watch. Very soon, this aggressive company will be fully reporting and replete with innovative technology it can leverage across multiple sectors, making it a formidable player in this fast-paced economy.
CORRECTION: The article has been updated to reflect a correction regarding the company's point-of-sale technology. An earlier version stated in error that SinglePoint acquired a cryptocurrency payment technology provider when it had not done so.
---
In the interest of full disclosure, we call the reader's attention to the fact that Equities.com, Inc. is compensated by the companies profiled in the Spotlight Companies section. The purpose of these profiles is to provide awareness of these companies to investors in the micro, small-cap and growth equity community and should not in any way be considered as a recommendation to buy, sell or hold these securities. Equities.com is not a registered broker dealer, investment advisor, financial analyst, investment banker or other investment professional. We are a publisher of original and third party news and information. All profiles are based on information that is available to the public. The information contained herein should not be considered to be complete and is not guaranteed by Equities.com to be free from misstatement or errors. The views expressed are our own and not intended to be the basis for any investment decision. Readers are reminded to do their own due diligence when researching any companies mentioned on this website. Always bear in mind that investing in early-stage companies is risky and you are encouraged to only invest an amount that you can afford to lose completely without any change in your lifestyle. Equities has been compensated with cash, common shares and/or warrants for market awareness services provided.