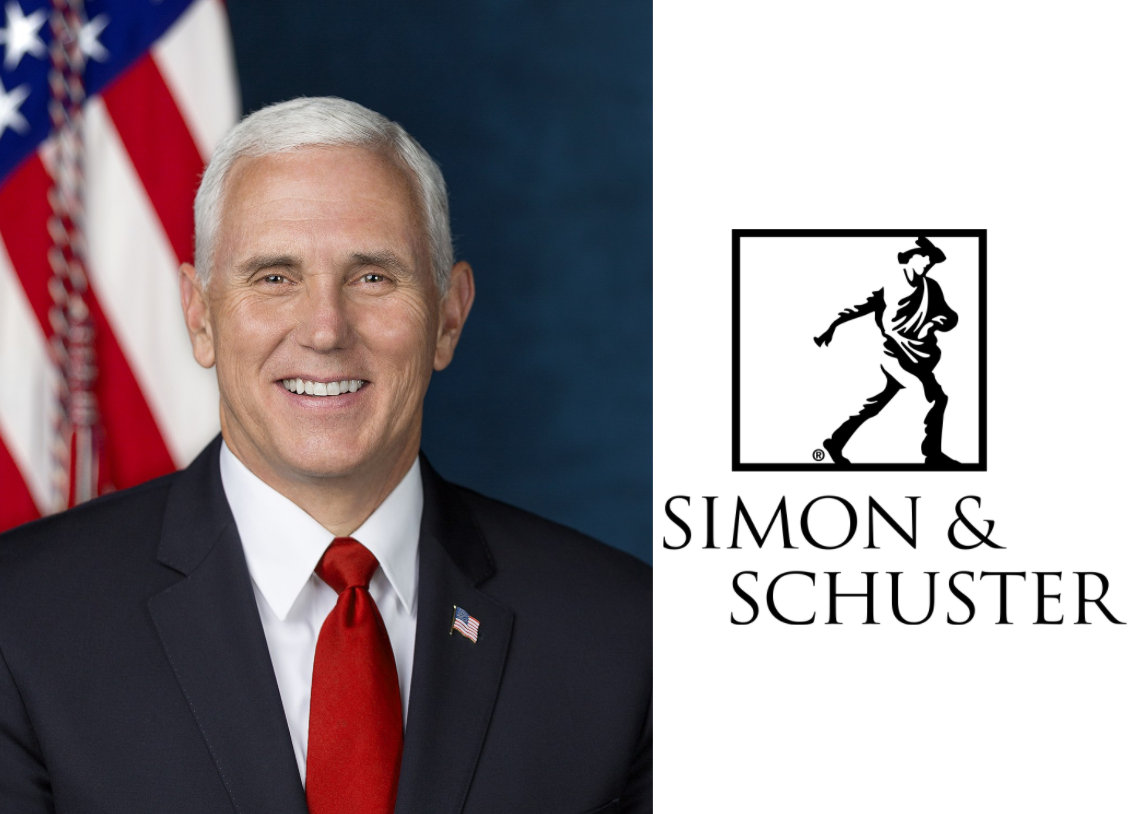 Image: Mike Pence. Source: D. Myles Cullen, Public domain, via Wikimedia Commons
Hundreds of Simon & Schuster employees are calling on the publisher to end its relationships with former members of the Trump administration.
In a letter submitted Monday to Simon & Schuster's leadership, more than 200 staffers called on the publisher to cancel a recently announced memoir by former vice president Mike Pence and to also refrain from signing any additional book deals with Trump administration officials, according to The Wall Street Journal.
The letter – addressed to chief executive officer Jonathan Karp and publisher Dana Canedy – demanded the company not treat "the Trump administration as a 'normal' chapter in American history" and accused Pence of supporting Trump's racist, sexist and homophobic policies.
In addition to the 216 employees – about 14% of Simon & Schuster's workforce – the petition was signed by more than 3,500 outside supporters including Jesym Ward, a two-time National Book Award winner, according to The Wall Street Journal.
The letter also asked Simon & Schuster to kill its distribution deal with Post Hill Press, a conservative imprint that plans to publish a book by Louisville Police Sgt. Jonathan Mattingly, one of the officers involved in the botched raid that killed Breonna Taylor last year.
The firm's author lineup also includes far-right commentator Dan Bongino and embattled Republican Congressman Matt Gaetz.
Simon & Schuster distanced itself earlier this month from Mattingly's book and announced it would not be involved in efforts to distribute The Fight for Truth: The Inside Story Behind the Breonna Taylor Tragedy.
Last week when the company became aware the petition was circulating, Karp sent an internal memo rejecting the employee demands, The Wall Street Journal reported.
"As a publisher in this polarized era, we have experienced outrage from both sides of the political divide and from different constituencies and groups," Karp wrote.
"But we come to work each day to publish, not cancel, which is the most extreme decision a publisher can make, and one that runs counter to the very core of our mission to publish a diversity of voices and perspectives. We will, therefore, proceed in our publishing agreement with Vice President Mike Pence," he added.
Earlier this month, Simon & Schuster signed Pence to a two-book deal, with both volumes expected to be published within the next few years, according to Axios.
The first will be a memoir of his four years in the White House, and the second will be more autobiographical, the report noted.
_____
Source: Equities News