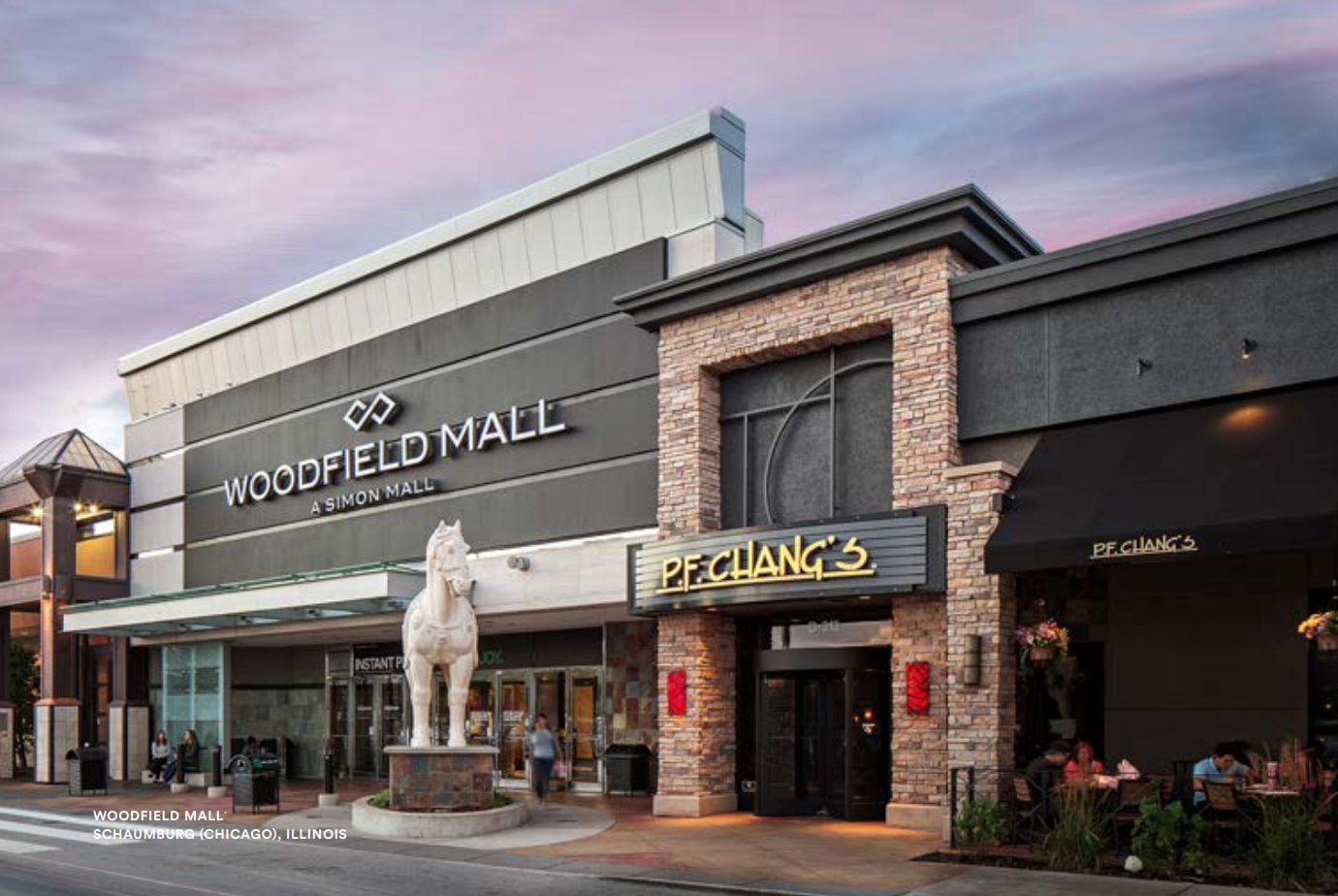 Image source: Simon Property Group
Simon Property Group Inc (NYSE: SPG), the biggest mall owner in the U.S., is optimistic that retail will make a strong rebound in 2021 after a tumultuous 2020.
The country's largest operator of shopping malls reported net income of $271.5 million, or $0.86 per diluted share, for the fourth quarter, just missing the $0.87 estimate by analysts. Funds from operations (FFO) were $786.6 million, or $2.17 per diluted share, missing estimates of $2.22.
Simon chief executive officer David Simon said he feels confident the company has "turned the corner," however, as the company provided upbeat guidance on 2021.
The company forecast net income in the range of $4.60 to $4.85 per diluted share, well above analyst estimates of $3.90 per share, and FFO in the range of $9.50 to $9.75 per diluted share, above the consensus estimate of $9.49.
"Are we completely out of the woods? Not yet, but we're well on our way," Simon said during an earnings call.
In mid-March 2020, shopping malls across the country were forced to temporarily close to help curb the spread of COVID-19, causing many retailers and restaurants to struggle to keep their doors open. At the end of 2020, Simon's occupancy rate for its 200 properties was 91.3%, down from 95.1% a year prior.
Between the second and fourth quarters, Simon wrote-off, abated or deferred about $850 million, or nearly 18%, of its contractual rents as some tenants held back on payments while stores were closed for weeks on end.
As of Feb. 5, Simon has received 90% of billed rent for the past three quarters, up from an 85% collection rate in November.
Simon pointed to the launch of online shopping options from many retailers, coupled with government stimulus checks, as factors that helped tenants meet their rental obligations.
Additionally, Simon told investors he believes shoppers are becoming more comfortable getting back to the mall to shop. The company is already seeing rebound in places where COVID-19 restrictions have eased, notably in Texas and Florida, bolstering its confidence 2021 will be a better year.
CNBC reported that Simon Property Group also stands to benefit from the closure of underperforming rival shopping centers. Even before the coronavirus outbreak, retailers were struggling in recent years as mall traffic decreased and more people shopped online. The pandemic only accelerated the decline.
"We're working our way back," Simon said Monday. "Generally, it's still a very serious, intense negotiation on renewals, and retailers are generally cautious. But the ones that want to grow their business are excited, and we hope to be able to certainly increase our occupancy from 2021. And it's going to take some time to obviously get back to where we were in 2019. But the healthy retailers that believe in their business, and believe in their plan, are making deals."
According to Fortune, Dick's Sporting Goods Inc (NYSE: DKS) and Kohl's Corporation (NYSE: KSS) are among the retailers that have expressed interest in opening stores in Simon malls.
_____
Source: Equities News