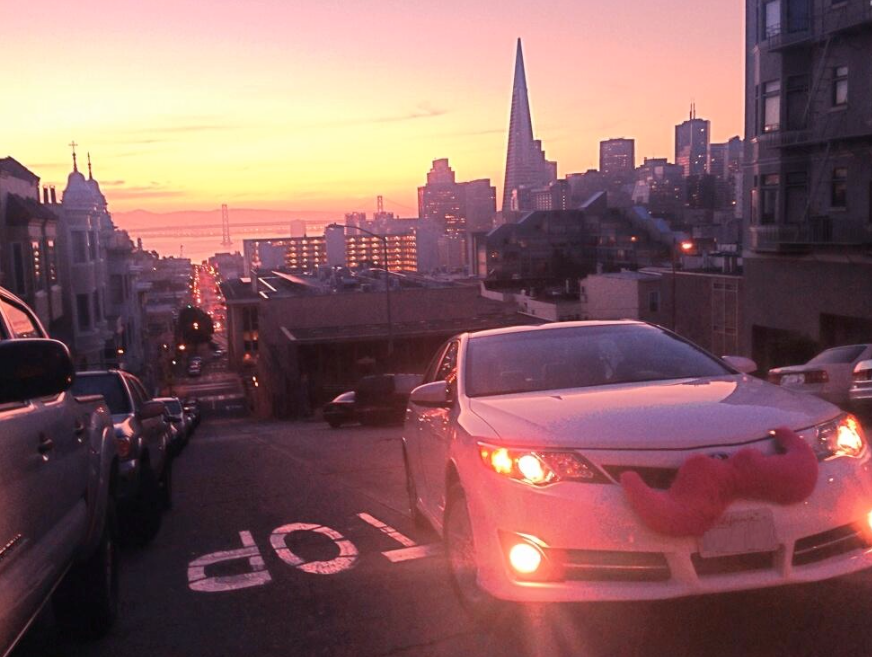 Once the clock strikes midnight, the last bars of Auld Lang Syne have been sung and the champagne has been drunk, it's time to head home. If you're like a growing number of responsible drivers, that's when you pull out your phone to call up an Uber or a Lyft. What you won't be calling up this year is a Sidecar. "A what?" you ask? Exactly.

Since the beginning of the rapidly expanding rideshare economy, Uber has been the varsity star senior, Lyft the modestly successful sophomore, and Sidecar the jittery freshman that could have real potential if it just gets past their awkward early growing pains. But as of Dec. 31, Sidecar will have dropped off its last passenger, as the company announced early this week that they'll be shutting down their ride and delivery service before ever ringing in 2016.
In a post on blogging platform Medium yesterday, Sidecar co-founders Sunil Paul and Jahan Khanna wrote, "Today is a turning point for Sidecar, as we prepare to end our ride and delivery service so we can work on strategic alternatives and lay the groundwork for the next big thing."
Rivaling Uber Will Take Billions
The first step to laying the groundwork should probably be to raise capital. Though Sidecar had a small but loyal cadre of supporters, at the end of the day, it's hard to compete when Uber has already raised $10 billion, Lyft $1.26 billion and Sidecar only $35 million. Today, Uber is valued at a hefty $62.5B, and Lyft a not-unimpressive $2.5B. As Paul and Khanna note, their company was operating at a "significant capital disadvantage." No kidding.
Whether Sidecar is able to get out in front of "the next big thing" remains to be seen, but the fact is, for most people today outside of Silicon Valley, Uber still is "the next big thing," and it will take a lot to bring down a company that, despite a few high profile embarrassments, most users agree provides an essential service at a reasonable price point. Now it looks like it's up to Lyft - the
Pepsi (PEP)
to Uber's
Coke (KO)
- to keep the company in line and innovative. Let's hope we don't have a "
New Uber
" situation on our hands any time soon...
DISCLOSURE: The views and opinions expressed in this article are those of the authors, and do not represent the views of equities.com. Readers should not consider statements made by the author as formal recommendations and should consult their financial advisor before making any investment decisions. To read our full disclosure, please go to: http://www.equities.com/disclaimer