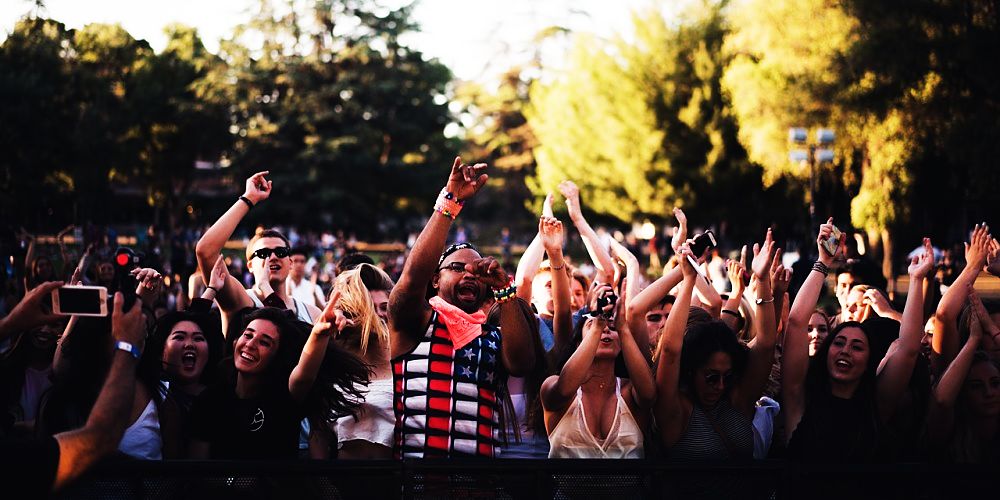 Equity crowdfunding is starting to become more popular, now that the rules and regulations for this method of business funding have begun to loosen. It's an interesting system, and one that comes with great risks and great rewards, so you should know what you're getting into before you make your first investment.
The Basics of Equity Crowdfunding
Equity crowdfunding, sometimes called investment crowdfunding or crowdinvesting, is a method for entrepreneurs to raise funds for their early-stage private companies. In exchange for a bit of capital, which could range from a few dollars to half a million dollars or more, an investor is entitled to a piece of equity in the company. This is distinct from reward-based crowdfunding, which may entitle you to a free product or service in exchange for your contribution.
Crowdfunding is one of several funding options for startups, offering significantly more flexibility to both entrepreneurs and contributors than comparable options like seeking a venture capitalist or angel investor. However, there are both pros and cons to this method of funding, which any equity investor should know.
Pros of Equity Crowdfunding as an Investor
There are some advantages to investing in an equity campaign, compared to other types of investments:
Disproportionate returns. Being an equity partner in an early-stage startup gives you the chance for disproportionate returns. For example, a startup in its infancy may seek $50,000 to get started, so a moderate contribution of $5,000 could net you 10 percent ownership of the company. If that company one day scales to become a million-dollar enterprise, your $5,000 would become an impressive $100,000. These opportunities are rare, but possible, which is an exciting prospect for thrill-seeking investors.
Control and independence. Investing in equity crowdfunding campaigns also gives you a tremendous degree of control and independence. Rather than funneling funds into a publicly traded company and competing with millions of other investors, you could put yourself on a board of a handful of investors, possibly even communicating with the leadership of those respective companies. It's a way for even amateur investors to become like venture capitalists.
Consumer protection. Over the past few years, there has been significant progress in terms of protection for equity investors. This isn't as regulated as the stock market, but it isn't exactly the Wild West, which means you'll have some legal protection if you're misled or misinformed in an equity campaign.
Economic stimulation. This is also your opportunity to involve yourself directly in the business world. You can exercise some degree of control over which ideas have a chance to get to the market. For active investors looking to make their mark, this is a compelling idea.
Cons of Equity Crowdfunding as an Investor
However, there are some inherent risks to this method of investment:
A higher risk of failure. Entrepreneurs who seek equity crowdfunding often do so because other avenues have been closed to them. They may have sought venture capital contributions, or angel investors, but were rejected due to perceived weaknesses or high risks apparent in their business plan. This isn't always the case, but in general, businesses seeking equity crowdfunding are riskier investments than publicly traded companies.
Fraud exposure. Because crowdfunding platforms are oftentimes open to anyone, the risk for fraud is higher in equity crowdfunding campaigns than it is in the traditional stock market. A sufficiently skilled fraudster could conceivably fake a business plan and the early stages of a business, then make off with the funds on the grounds that the business "failed."
Long-term possibilities. Equity crowdfunding investments should be made with the intention of long-term gains; it's unlikely that you'll see any kind of return in the first few months following your investment, if you see returns at all. If you're optimizing for long-term payouts, this shouldn't be an issue, but you should also be aware that the liquidity of your investment is negligible. You probably won't be able to retrieve the funds you contribute to the campaign, and if you can, there may be strict stipulations about how and when you can do it.
Flawed security. Not all equity crowdfunding platforms offer the same degree of security. Some may have the same structural integrity and consumer protection as major brokerage platforms, but others may have more lax standards. Because you may be exchanging significant funds on this platform, this risk factor shouldn't be ignored.
If you choose to proceed with equity investment, make sure you do your research exhaustively. Investigate not only this company, its business plan, and the people responsible for creating it, but also the platform you're using to provide funds, and the terms of your investment. The more you know, the less vulnerable you'll be to the main pitfalls of this investment method.