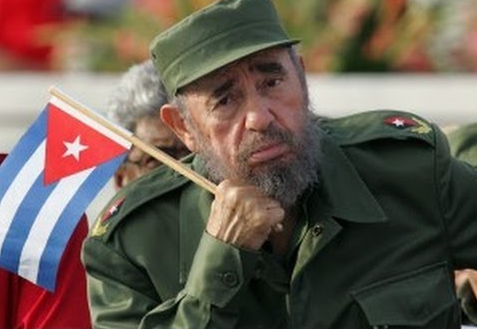 It was an historic day Tuesday, as the US and Cuba signed a memo of understanding to allow scheduled air traffic to resume between the two countries after more than 50 years. Until now, only charter planes could do so. Now, we may see more than 100 flights a day between Cuba and America. Flights could start as soon as this fall. This after another recent announcement that the first US company will be permitted by our country to open a plant in Cuba.
At least that's how the BBC reported it. The New York Times? They focused on the American citizen whose deceased father used to own the airport that US planes will fly into. He is angry that US planes will fly there without providing compensation to him and his family. This is by no means an easy process, as the Obama Administration is pushing full steam ahead to reopen relations with Cuba while the Republican controlled Congress still will not lift the embargo and Cuban dissidents in the US are opposed to trade with the Castros.
My humble take: We do business with many nations ruled by dictators, thugs and Communists, including Russia and China (though we can and should draw the line at sponsors of terrorism). Is there more ability to influence positive change in these countries by engaging with them? It seems so.
A more interesting question though: Is this really what Cuba wants? That is not yet 100% clear.
DISCLOSURE: The views and opinions expressed in this article are those of the authors, and do not represent the views of equities.com. Readers should not consider statements made by the author as formal recommendations and should consult their financial advisor before making any investment decisions. To read our full disclosure, please go to: http://www.equities.com/disclaimer