Merchants can design, set up and manage their shops using a single interface which makes for an easy and attractive way to start up a business in just a few clicks.
While the e-commerce industry been around for almost three decades, the most recent 10 years have seen significant growth driven by new technologies that have transformed the processes of buying and selling goods.
Shopify SHOP has been in business for just 14 years and has become one of the leaders in providing e-commerce services. The company has not taken on any debt in the past 5 years and has sufficient cash runway for more than 3 years if free cash flow continues to grow at historical rates of 47.1% each year.
Shopify Future Revenue and Net Income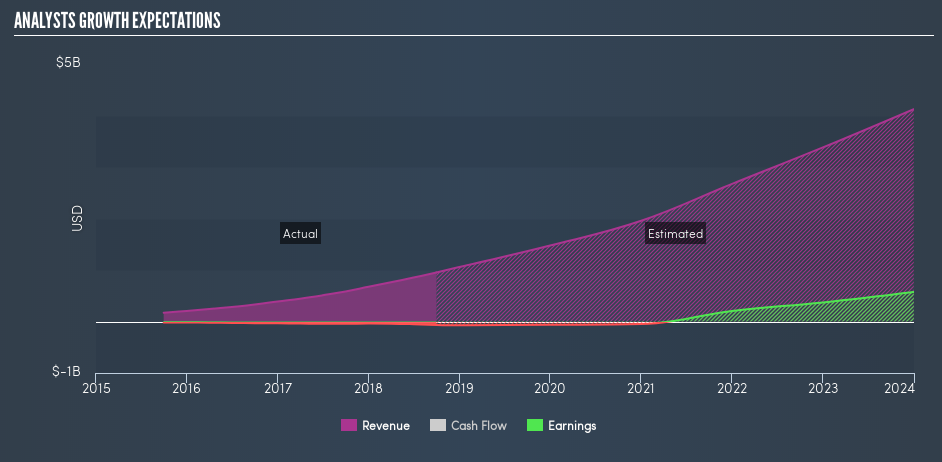 Based on current estimates for Shopify, its earnings and revenue are expected to grow significantly at over 20% yearly putting a solid case for investors to keep it for the future. The stock's yearly return outperformed the Information Technology sector and the US Market since the IPO.
Let's now switch to the technical aspect of SHOP chart with the guidance of Elliott Wave Theory to understand the future path:
Shopify Weekly Elliott Wave Chart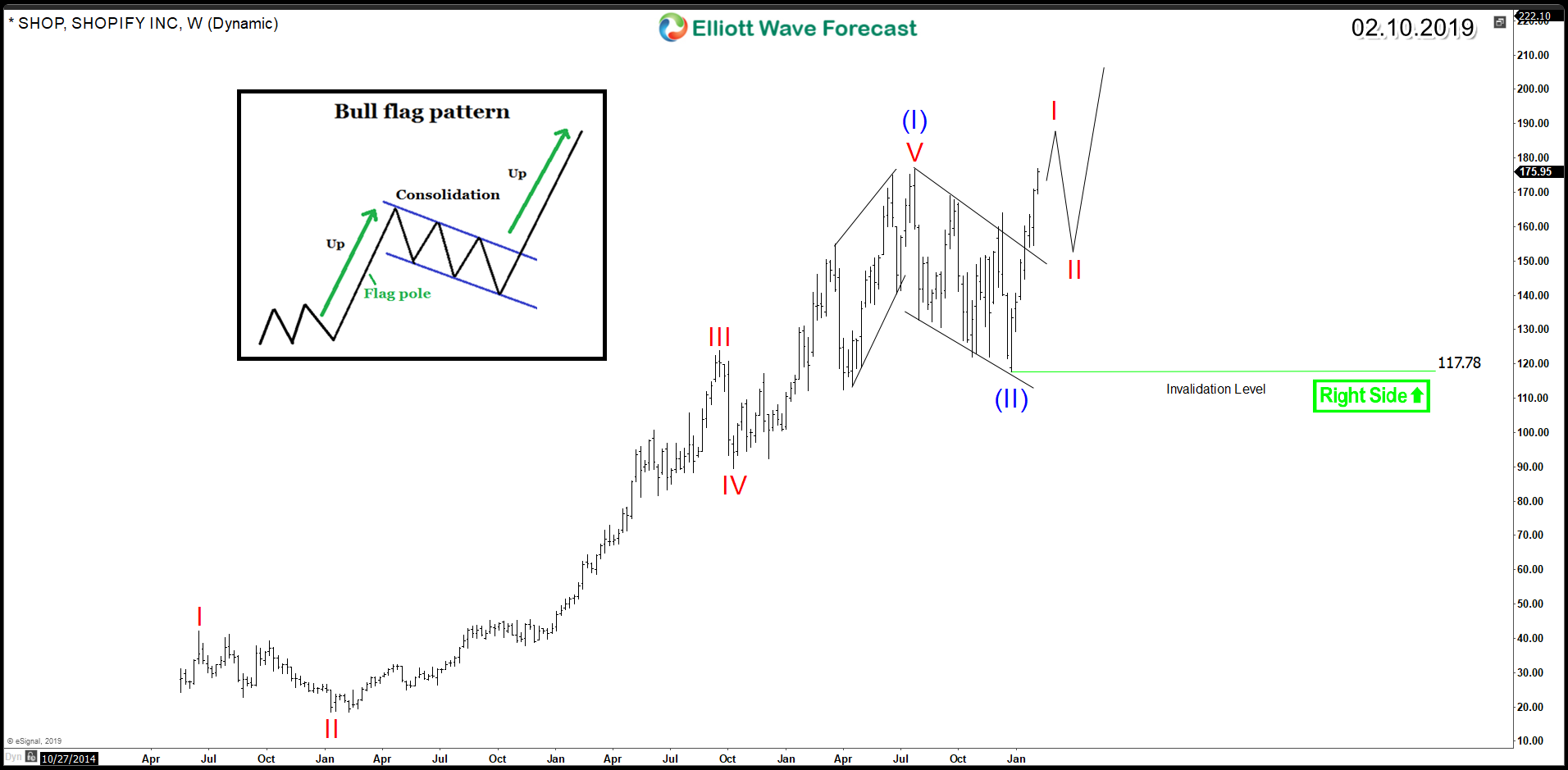 Since the IPO, the stock price has advanced higher in a classical 5 waves move which forms the design of a bullish trend. Therefore, based on the Elliott wave theory, the stock will do another similar 5 waves move in the same direction after a 3 , 7 or 11 swings pullback against the trend.
That's exactly what's taking place, SHOP ended the cycle last year as a first leg wave (I) then corrected lower in what appears to be a bullish flag pattern in wave (II) and now the stock is in the process of resuming the main trend by making new all time highs.
The break to the upside is significant in two ways: A break of a bullish continuation pattern and, more importantly, a possible start of a third wave higher, which represents the strongest wave in the Elliott wave theory. The minimum measured target for the move is at the 100% Fibonacci extension of $275 and the 161.8% extension comes at $375.
Consequently, Shopify is expected to remain supported above the December 2018 low of $117, and buyers will be looking for pullbacks in 3 , 7 or 11 swings to enter the market which makes the stock bullish for 2019.