In pre-market trading today, shares of Shineco TYHT were 125% higher after details that the company planned to expand in the industrial cannabis market including planting, cannabidiol (CBD) processing, CBD derivatives development and the comprehensive utilization of industrial hemp, according to a press release by the company. Shares traded from $0.60 overnight to $1.40 with depth in volume and liquidity.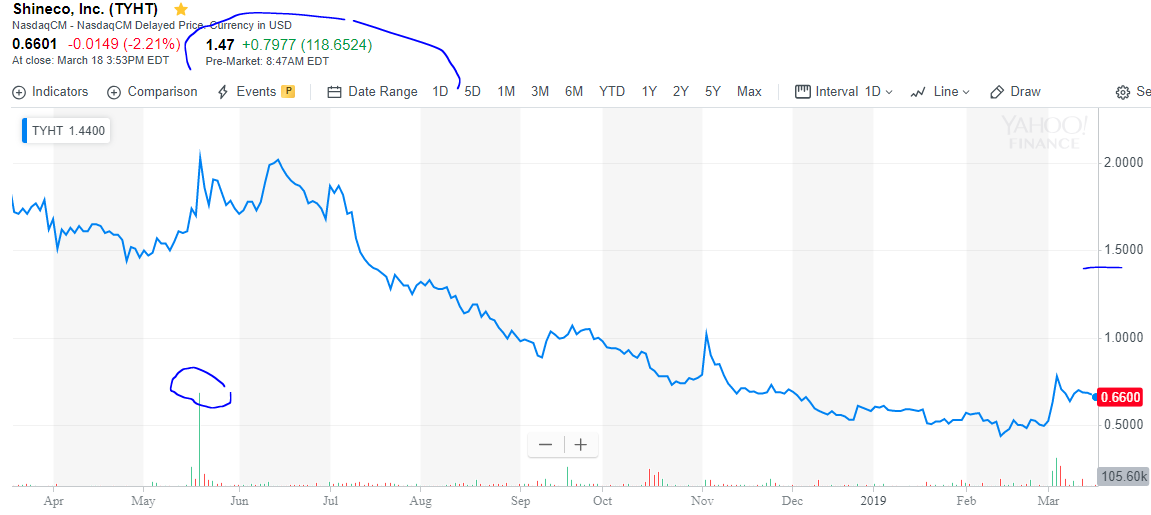 Source: Yahoo Finance
Mr. Yuying Zhang, Chairman and Chief Executive Officer of Shineco, commented, "We believe that the new business line of industrial cannabis will likely enrich and draw on the Company's longtime experience in the comprehensive utilization of hemp plants and position the Company to become one of the world's leading experts in the industrialization of hemp-based plants. We expect our plan to create greater value and return to our shareholders and investors."
The Company established a wholly owned subsidiary, Beijing Tenjove Newhemp Biotechnology Co., Ltd. on March 13, 2019, to capture growth in the industrial cannabis market according to the press release.
This is a retrace in price as shares have traded here before, with investors recapturing marketcap and valuation. This is a logical move as US markets move closer to a federal cannabis mandate in the 2020 election cycle. It's good to put companies like these on your radar to see if management can turn the expanded sector multiples into actual profits. Learn more about the company here.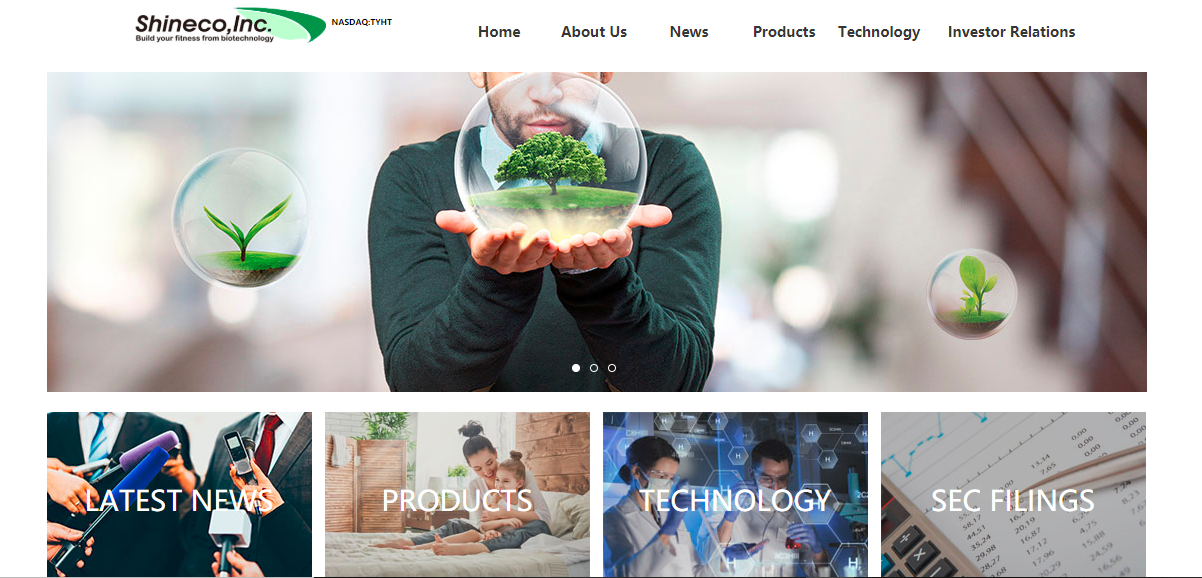 Source: Company website