Seres Therapeutics Refocuses Microbiome Pipeline and Cuts Staff
Edward Kim Follow |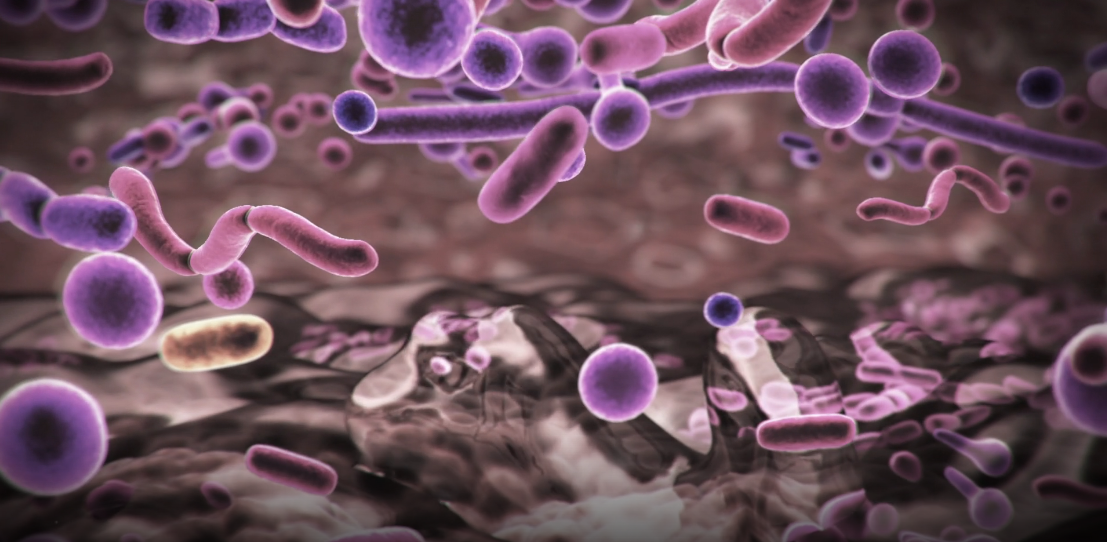 ~ Seres will focus resources on clinical readouts from late-stage microbiome programs for ulcerative colitis, C. difficile infection and a planned immuno-oncology study ~

The human microbiome is made up of trillions of microorganisms that co-inhabit the human body, performing functions vital to maintaining our health. There are believed to be greater than 10 times more bacteria in each of us than actual human cells. The microbiome has become the subject of increasing scientific interest over the past decade, perhaps highlighted by the National Institutes of Health's Human Microbiome Project, a 5-year initiative, concluded in 2013, that attempted to characterize how the human microbiome affects health and disease. The gut microbiome, in particular, has been linked to a spectrum of conditons, including gastrointestinal disorders, diabetes, schizophrenia, depression and even autism. The different ways that people respond to medications may also be linked to different compositions of the gut biome.
Source: Seres Therapeutics

We've been following Cambridge, Massachusetts, based Seres Therapeutics MCRB since its IPO in 2015, as the first publicly traded company focused on the human microbiome. The company is developing drugs designed to restore the function of a dysbiotic microbiome, in which bacterial diversity and function is imbalanced. Seres announced yesterday that it is refocusing its resources and making significant employee reductions. This news follows just three weeks after the company promoted Eric D. Shaff to President and CEO (from COO and CFO), succeeding Roger J. Pomerantz, MD, who had led Seres since its 2014 spin out from Flagship Ventures.
Refocusing pipeline
Seres will focus on its late-stage clinical programs in mild-to-moderate ulcerative colitis (SER-287, Phase 2b initiated in January 2018) and recurrent Clostridium difficile (C. diff) infection (SER-109, Phase 3) as well as a soon-to-be initiated Phase 1b study to evaluate augmenting checkpoint inhibitor response in patients with metastatic melanoma (SER-401) in collaboration with the Parker Institute for Cancer Immunotherapy and MD Anderson Cancer Center.
The company said it was still enrolling for its Phase 3 recurrent C. diff study, but it was having difficulty finding patients who hadn't already been treated with unapproved, fecal microbiota transplantation. Seres is evaluating modification of the trial design in order to expedite clinical results. The company said it would also continue preclinical work on another ulcerative colitis candidate (SER-301).
Reducing workforce by 30%
Seres is cutting 30 employees in research, manufacturing, and general and administrative services, along with additional contractors. In all, the cuts represent about 30% of the workforce. Additionally, Matthew Henn, PhD, previously EVP and Head of Discovery and Microbiome R&D, is the new Chief Scientific Officer, replacing David Cook, PhD.
Investment issues to consider
We discussed Seres Therapeutics in this space in July 2017, as a model lesson in how to handle clinical trial adversity, after the company had come through a difficult year that began with poor interim Phase 2 results in C. diff. Seres got through the gauntlet with aplomb, from its crisply worded, spin-free press release that didn't try to bury the lede, to outlining clear next steps, to keeping the market apprised at regular intervals.
We were impressed with the company then, and we're encouraged by its actions announced yesterday. At Thursday's closing price of $6.01, Seres has a market capitalization of just $246 million now, a fraction of its former levels. The company plans to provide updated operating financial guidance in conjunction with its upcoming fourth quarter and full year 2018 financial results and business update scheduled for March 6, 2019.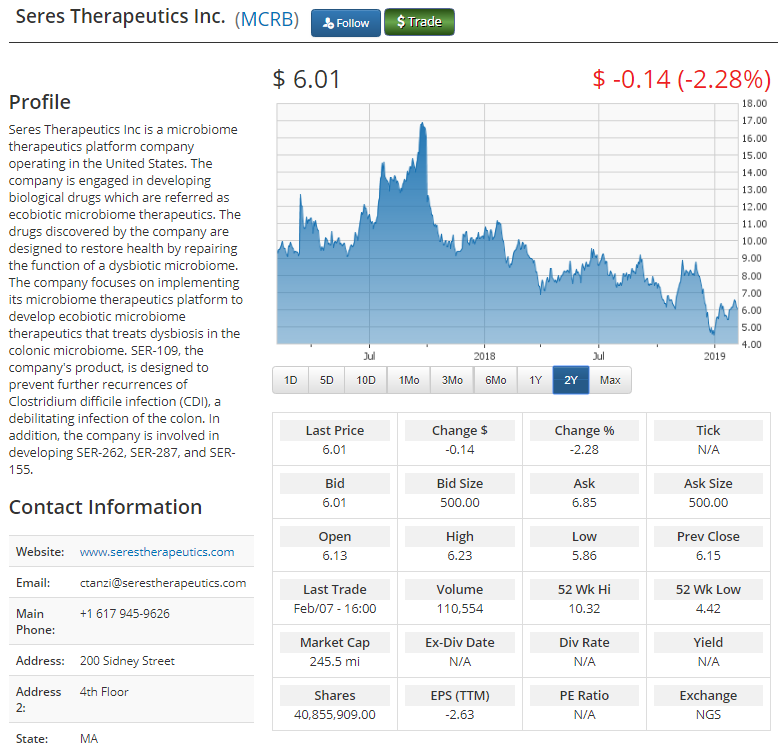 Subscribe to get our Daily Fix delivered to your inbox 5 days a week
Please email us at content@equities.com to see our Case Studies and Testimonials.

Please click here for information on our equity trading platform.
Please click here to receive our free daily newsletter.
DISCLOSURE: The author has no positions or any beneficial interest in, and has received no compensation from, the companies mentioned in this article.

---
The views and opinions expressed in this article are those of the authors, and do not necessarily represent the views of equities.com. Readers should not consider statements made by the author as formal recommendations and should consult their financial advisor before making any investment decisions. To read our full disclosure, please go to: http://www.equities.com/disclaimer.
Market Movers
Sponsored Financial Content