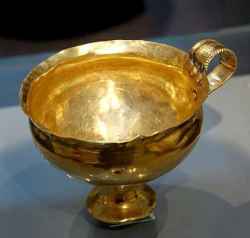 Commodity trading has frequently been broken down into three distinct styles; trend following, range trading and volatility breakout. Each has their strengths and weaknesses. Many traders have adapted common technical analysis tools to fit their particular style, while the Holy Grail of program developers has been to find an overarching strategy that adapts to market movement and sentiment in real time. I am not that smart. Therefore, I've developed a strategy that places the market research of major corporations and research teams into my own trading program. The good news is that their research is summed up weekly through their trading actions as published in the Commitment of Traders report free of charge and available to all.
The process is very simple. First of all, tracking the aggressiveness of their buying or selling determines how anxious they are to fulfill their future market needs at the market's current price levels. Secondly, scaling the weekly COT reports down for use on the daily level helps put risk in manageable terms. Commercial traders are negative feedback or, mean reversion traders. They add on to their positions as the market moves farther from their collective sense of value. Picture a sling shot being pulled to tension. Using daily data the market's turnaround can be seen in real time. The entry occurs on the turn as the market begins to return to whence it came. Daily data then provides the swing high or low, which is then used as the protective stop placement point. Offsetting profitable positions is a discretionary component.
Currently, gold futures have setup a selling opportunity. Gold has been in a sideways market for more than a year. The spring sell off led to June buying which we published here in, "Strong Commercial Buying on Gold's Decline." We followed up on July 3rd that we viewed it as a "False Breakout in Gold and Silver." Finally, we've triggered the outright sell signal in gold. You can see the full setup along with the sell signal we published for our clients last night, on this commercial trader chart.
DISCLOSURE: The views and opinions expressed in this article are those of the authors, and do not represent the views of equities.com. Readers should not consider statements made by the author as formal recommendations and should consult their financial advisor before making any investment decisions. To read our full disclosure, please go to: http://www.equities.com/disclaimer