Seelos Therapeutics Gains Nasdaq Listing via Reverse Merger
Edward Kim Follow |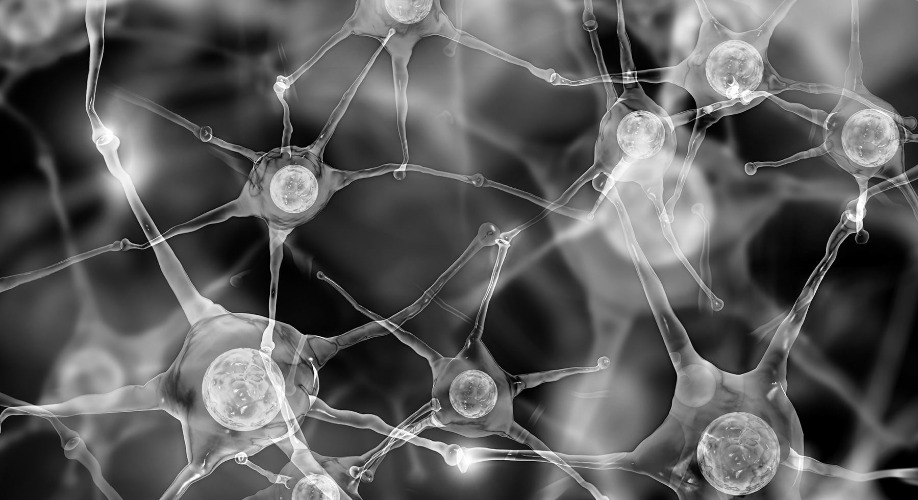 ~ Seelos is developing therapies for central nervous system disorders, including suicidality and Parkinson's disease ~
According to the Department of Veteran Affairs, about 50% of women and 60% of men experience at one least traumatic event in their lifetimes. Whereas women are more likely to be victims of sexual assault and child sexual abuse, men are more likely to experience accidents, physical assault, combat, disaster, or to witness death or injury. Most people who experience traumatic events will recover from them, but people with post-traumatic stress disorder (PTSD) can be severely depressed and anxious for months or even years afterward. About 7% to 8% of the population will have PTSD at some point in their lives—about 10% of women and about 4% of men.
About half of patients with PTSD also suffer from major depressive disorder. Janine D. Flory, PhD, and Rachel Yehuda, PhD, of the James J. Peters Veterans Affairs Medical Center and the Department of Psychiatry at Icahn School of Medicine at Mount Sinai, examined the comorbidity (co-occurrence), of PTSD and major depressive disorder (MDD) in a widely cited study published in Dialogues in Clinical Neuroscience in June 2015. Dr. Flory and Dr. Yehuda found that people who suffer from both disorders "show greater social, occupational, and cognitive impairment, report higher levels of distress, and are more likely to attempt suicide. Prognosis is poor when the two disorders co-occur and treatment dropout is more common."
According to the Agency for Healthcare Research and Quality's Healthcare Cost and Utilization Study's Healthcare Cost and Utilization Study, nearly 1% of all adult emergency room visits were due to suicidal thoughts in 2013—903,400 out of 108.3 million visits. Suicide is the 10th leading cause of death in the US and the 2nd leading cause among people 10 years to 44 years old. The suicide rate reached a 30-year high in 2014, accounting for nearly 43,000 deaths.

Seelos Therapeutics
New York City based Seelos Therapeutics SEEL is developing therapeutics to address unmet medical needs of patients with central nervous system disorders. The company's lead programs are in (1) suicidality in patients with PTSD and MDD and (2) patients with Parkinson's disease. Seelos announced yesterday that it closed its previously announced reverse merger with Apricus Biosciences (formerly APRI) and began trading under its new moniker on Nasdaq. Raj Mehra, PhD, will continue as the combined company's Chairman and CEO.
As we enter this next stage of growth as a publicly traded company, we have built a strong foundation with a team of established industry leaders and a robust pipeline of potentially transformative product candidates with proven mechanisms of action, including several late-stage assets. The merger builds upon our vision to develop, advance and commercialize innovative therapeutics for patients with CNS disorders. We look forward to establishing a leadership position in the field of neurologic disorders, growing our team, driving long-term shareholder value, and bringing to market therapies for patients who currently have no viable treatment options.

- Raj Mehra, PhD, Chairman and CEO, Seelos Therapeutics.
Pipeline
SLS-002: intranasal racemic ketamine for patients with suicidality in PTSD and MDD. A racemic ketamine mixture contains equal amounts of both enantiomers (mirror images) of ketamine and has different pharmacodynamic properties than a mixture with just a single enantiomer. Given that SLS-002 was originally derived from a joint program by Javelin and Hospira—now both part of Pfizer (PFE)—with 16 clinical studies involving about 500 subjects, Seelos anticipates rapid clinical progress in 2019 with two parallel Phase 1 studies, to be followed quickly by Phase 2 and Phase 3 studies. The compound has shown promising efficacy in suicidality with depression with no notable safety issues.
SLS-006: Small molecule, partial dopamine agonist for Parkinson's disease.Phase 2 is completed, and the company intends to meet with the FDA and the European Medicines Authority (EMA) to discuss the plans for Phase 3 studies to begin this year. SLS-006 has shown efficacy in early-stage Parkinson's disease patients as monotherapy and in late-stage Parkinson's as a potential adjunctive therapy with a low dosage of levadopa.
SLS-008: Oral CRTH2 (chemo-attractant receptor-homologous molecule expressed on T helper, or CD4, cells) for an undisclosed pediatric orphan indication. Seelos has a "family" of compounds under this program.
SLS-010: Oral histamine H3A receptor antagonist that shows promising activity in narcolepsy and related disorders. SLS-012: Injectable therapy for post-operative pain management.
In 2016, Seelos established a multi-program partnership with Ligand Pharmaceuticals (LGND) forming the basis for Seelos' lead programs. Seelos has worldwide rights to develop and commercialize the SLS-006, -008, -010 and -012 programs.
Investment issues to consider
Seelos shareholders own 84.85% of the new company, while Apricus shareholders own 15.15%. After the effects of a 1-for-30 reverse stock split, the new company has 6,221,822 shares outstanding, giving Seelos a market capitalization of about $26 million based on Friday's closing price of $4.15 per share. The company has cash, equivalents and short-term investments of about $18 million as of yesterday, meaning investors would be getting the entire pipeline for only about $8 million. We'll be watching closely to see if Seelos has the pivotal 2019 that it expects, but the current valuation makes the stock akin to an inexpensive call option on a central nervous system therapeutic portfolio that is attacking extremely large addressable markets.
Please email us at content@equities.com to see our Case Studies and Testimonials.
Please click here for information on our trading platform.

Please click here to see our daily newsletter.
DISCLOSURE: The author holds no positions or any other beneficial interest in, and has not received any compensation from, the companies mentioned in this article.

---
The views and opinions expressed in this article are those of the authors, and do not represent the views of equities.com. Readers should not consider statements made by the author as formal recommendations and should consult their financial advisor before making any investment decisions. To read our full disclosure, please go to: http://www.equities.com/disclaimer
Companies