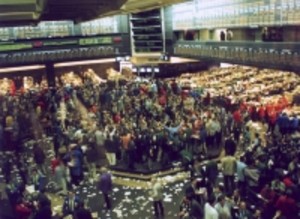 For any of you who have written or issued confidential press releases, there is always that moment where you observed how easy it would be to access this information and how little security there was protecting this information. Yesterday, the SEC released information on an investigation started back in 2010 where hackers did exactly that - they accessed confidential information from embargoed press releases from Business Wire and PR Newswire and traded on this inside information, making somewhere between $40 million and $100 million.
It is great reading to comb through the SEC indictment, but it is a harrowing story about the vulnerability of corporate information and how the public pays the price. One thing that puzzles me is how long it took the SEC to indict this group. If you don't know the facts, these were Ukrainian hackers with co-conspirators in the US who front ran large NYSE and Nasdaq companies. The compelling thing for me was how they executed the trades in the small windows of opportunity they had with the embargoed information.
So let me paint a picture for you from a trader's perspective: what these co-conspirators had to do to utilize the information to the fullest extent. First, they had to trade nearly all of the stocks on the same day, so it was impossible to do this without a criminal organization team that scoured ways to make the most money. This was done in the option markets at the CBOE, where the hacker/traders could leverage puts and calls and get bigger bang for their buck, so these were not novice traders. These were experienced money managers who had done this before. This entity was as profitable as any prop desk I've been associated with in my career, and I do not understand why the SEC took 2 years to stop it - it makes little sense. There is absolutely zero possibility that after watching the hackers execute their criminal act, the SEC did not have enough information to prosecute - once this story gets taken apart the SEC is going to have to answer some hard questions.
We will be following the story through to its end, and it plays like a movie script with big companies like Boeing (BA) , Berkshire Hathaway ($BRK.A), Dreamworks (DWA) , Bank of America (BAC) and many, many others involved. This will be the first in a five-part series following this story, and understand it is not because we intend to tease you with information that we embargo. It is because two un-named co-conspirators who were no doubt planted by the SEC are currently being debriefed on keeping the story quiet and will retire somewhere in Arizona with the rest of the mafia whistle blowers - and that is such a cool part of the story. Not to mention they made $100 million dollars. I ask you, how is it you could possibly hide your lifestyle change if you are an unemployed hacker or trader? This story has legs.
I look forward to following this as it unfolds and I hope you come here to read about it. This has so many cool aspects to it, and I feel like I can articulate it from a trading perspective and what was going on in the mind of the hacker/traders and bring you closer to the fraud. As I mentioned, I am totally stumped as to why the SEC took as long as they did to indict these criminals - my guess is they had someone inside and were looking for the mob or some big fish to catch and all they got were some sleazy Ukrainian computer hackers with a group of experienced derivative traders who could pull off the scheme.
Please come back and read more... If you want more articles like this please click here
DISCLOSURE: The views and opinions expressed in this article are those of the authors, and do not represent the views of equities.com. Readers should not consider statements made by the author as formal recommendations and should consult their financial advisor before making any investment decisions. To read our full disclosure, please go to: http://www.equities.com/disclaimer