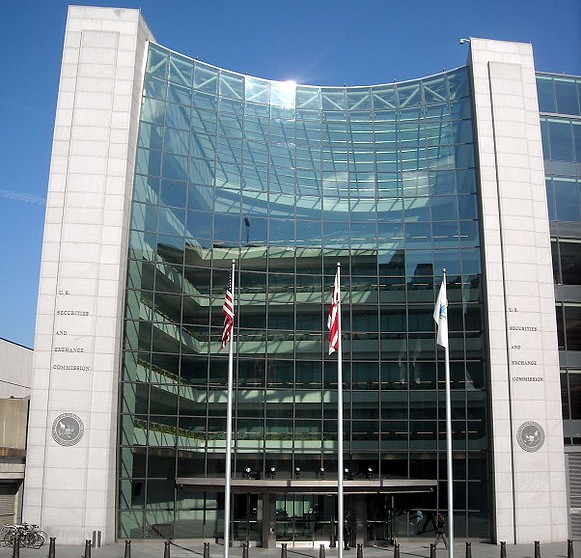 In the second-largest trading suspension in the Security and Exchange Commission's history, the agency has halted trading on 61 microcap shell companies, effective at 9:30 AM EDT through 11:59 PM EDT on June 14, 2013 as part of its "Operation Shell Expel" program. The SEC's Operation Shell Expel also gets assistance from the Federal Bureau of Investigation's Economic Crimes Unit. In a statement Monday morning, the SEC said that the companies selected for the trading halt are "ripe for fraud" and "have great potential to be hijacked by fraudsters who falsely hype the stock to portray it as a thriving company and coerce investors into 'pump-and-dump' schemes."
Pump-and-dump schemes are characterized by manipulators front-loading positions in thinly traded companies then embarking on a campaign to heavily promote the stock, luring in unknowing investors with misleading information to drive the stock price up. Once substantial gains are achieved the pumpers then sell (or "dump") their positions, netting a nice profit and leaving other investors holding essentially worthless shares of a company that really doesn't have any operations.
The 61 companies identified were the result of a review by the SEC Enforcement Division's Office of Market Intelligence.
In May last year, the SEC halted trading on 379 dormant companies that could be susceptible to manipulation and pump-and-dump programs. Interested parties can view that list of companies here.
The companies now have to provide documentation proving that they're operational. "We will aggressively suspend trading in such empty shells to take away a tool of [stock manipulator's] trade and help rid our markets of fraud," said Andrew J. Ceresney, Co-Director of the SEC's Division of Enforcement.
A list of the 61 companies halted today (image from the SEC website):

DISCLOSURE: The views and opinions expressed in this article are those of the authors, and do not represent the views of equities.com. Readers should not consider statements made by the author as formal recommendations and should consult their financial advisor before making any investment decisions. To read our full disclosure, please go to: http://www.equities.com/disclaimer