Tax-loss selling into the hole is a dish best served cold. If readers are unfamiliar with the phrase, it is a strategy used by many portfolio managers if prices are below the (previous year) December 31st closing print. For example, your stock has this .34 cent bench mark, and shares were trading around .25 cents you would be a candidate, and I noticed Pressure BioSciences (OTCQB: PBIO) hit my Technical Analysis radar as a stock currently in play and under selling pressure heading to a year-end resolution.

But often this year-end short strategy needs to be done illegally. This happens by not offering the legal short borrow required by regulators. But, as happens often (think High Frequency Trading), the blind eye is extended by the clearing broker to take any and all commission. They call these naked shorts and brokers get a light slap on the wrist ($150K fines for doing much more in commission). Now, this is strictly my observation, which I based on technical analysis and doing due diligence on the company.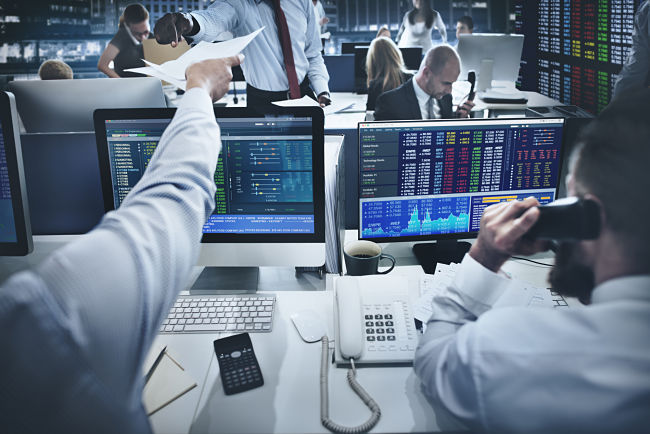 Here is how a Portfolio Manager would initiate the trade:
Establish a portfolio position with the proper borrow that can move the needle. Maybe get 500,000 shares in the queue. Then, start to scout for bids and be aggressive on the sell side making sure you have enough ammo for any rally. Know that any prints above the .34 cent benchmark are bad for a short seller.
The real key is "selling them bad" and selling into weakness drawing the tax-loss sellers and creating a liquidity event that alerts volume algorithms and technicians, much of this selling is done without getting the proper/required/ legal short borrow required by regulators.
What occurred in PBIO was intended to test old lows from October 2012, November 2013, February 2015 and now today. May I say, these shares rallied upward from these levels each time making this a value level of support.
The issue with this game is that you must force the liquidity to exit your position (all highs and lows occur at bottoms and tops).
Lastly, you must exit before year end – or fall possible victim to the January buy back - which happens when they ring the bell January 3rd, whereas, the ones who previously exited buy back these tax loss sale shares at better prices. But are not afraid to pay up to re-establish a long position.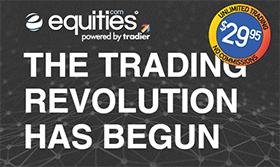 ---
---
I know this may be confusing, but think about it: the short seller is playing a game in the 4th quarter each year for 90 days and he must be out by year-end, and we have run out of days! If you go back and look at the prints here, the seller looks to be short at .37 in PBIO and will try to cover into this liquidity event. It is my opinion he has already exited, and it's safe to go back in the water. As a former PM it seems a dangerous game and a silly way to make $85,000, but maybe the trading world is different now than the old days.
In this trade we search for the cleanup piece which likely occurred already in a large print creating a final culmination to this intricate dance as this tax loss selling plays out into closing trades for 2016 as the shorts balance the books before we tally totals for bonus time. No respecting trader will leave an open position on his books for his bosses to debate. So, the game is on for the year-end mark
Know a few things ahead of time:

1.) This is a short seller playing the game.
2.) The trader needs to be out before year end before a reversal and change in circumstances.
c.) Nothing fundamentally has changed at the company.
d.) This is strictly a questionable short seller who will need to cover.
Pressure BioSciences (PBIO) in my opinion is hugely undervalued at the current market cap, and all technical indicators point to this current level holding like it did in previous years. For example in October 2012 shares held this .18 cent support level and traded to .45 cents in 90 days, and these bounces usually occur this way. In November 2013 shares traded to this same support level and rallied back quickly to .65 cents, this occurred 2x again in February and November 2015 where buying around .20 cents proved a bargain as shares were at .60 in a few short months. My observation based on historical pricing gets you 2x or 3x for your money when buying this support level for PBIO. I see these lows as the same bargain as previous years.
More importantly as a 2017 trade this looks safe to go back in the water. Happy New Year !!
In the interest of full disclosure, we call the reader's attention to the fact that Equities.com, Inc. is compensated by the companies profiled in the Spotlight Companies section. The purpose of these profiles is to provide awareness of these companies to investors in the micro, small-cap and growth equity community and should not in any way be considered as a recommendation to buy, sell or hold these securities. Equities.com is not a registered broker dealer, investment advisor, financial analyst, investment banker or other investment professional. We are a publisher of original and third party news and information. All profiles are based on information that is available to the public. The information contained herein should not be considered to be complete and is not guaranteed by Equities.com to be free from misstatement or errors. The views expressed are our own and not intended to be the basis for any investment decision. Readers are reminded to do their own due diligence when researching any companies mentioned on this website. Always bear in mind that investing in early-stage companies is risky and you are encouraged to only invest an amount that you can afford to lose completely without any change in your lifestyle. Equities has been compensated with cash, common shares and/or warrants for market awareness services provided.

DISCLOSURE: The views and opinions expressed in this article are those of the authors, and do not represent the views of equities.com. Readers should not consider statements made by the author as formal recommendations and should consult their financial advisor before making any investment decisions. To read our full disclosure, please go to: http://www.equities.com/disclaimer