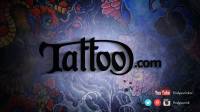 SearchCore Inc. ($SRER) has found success in developing industry-focused internet finder sites like iOS app Sportify and ManufacturedHomes.com. On Aug. 5 the company announced a major milestone for another one of their finder sites, Tattoo.com. The site added the 500th subscriber in only its fifth month of existence, and now sports clients from 42 states around the country and Canada.
Tattoo.com helps bring together tattoo shops from around the country. Brad Nelms, Chief Strategy Officer for Tattoo.com, said "We've been focused on creating an extensive amount of content on the site because this abundance of information creates a far more enjoyable experience for visitors of Tattoo.com and it allows us to help tattoo shops and tattoo artists to tell their stories to visitors of the site." He said the company expects the site, which brings together tattoo shops across the country, to grow consistently.
SearchCore's first foray into finder sites like Tattoo.com was the highly popular and successful Weedmaps.com, a directory of alternative medicine outlets. SearchCore utilizes the same search engine for every finder site, whether it focuses on sports, manufactured homes, tattoos, or any of the other 50 domains the company plans on acquiring over the next five years. According to SearchCore CEO Jim Pakulis, this scalable model is what will allow the company to monetize in the same way with every industry it enters.
The company has grown rapidly since first posting $1 million in income in 2010.
DISCLOSURE: The views and opinions expressed in this article are those of the authors, and do not represent the views of equities.com. Readers should not consider statements made by the author as formal recommendations and should consult their financial advisor before making any investment decisions. To read our full disclosure, please go to: http://www.equities.com/disclaimer