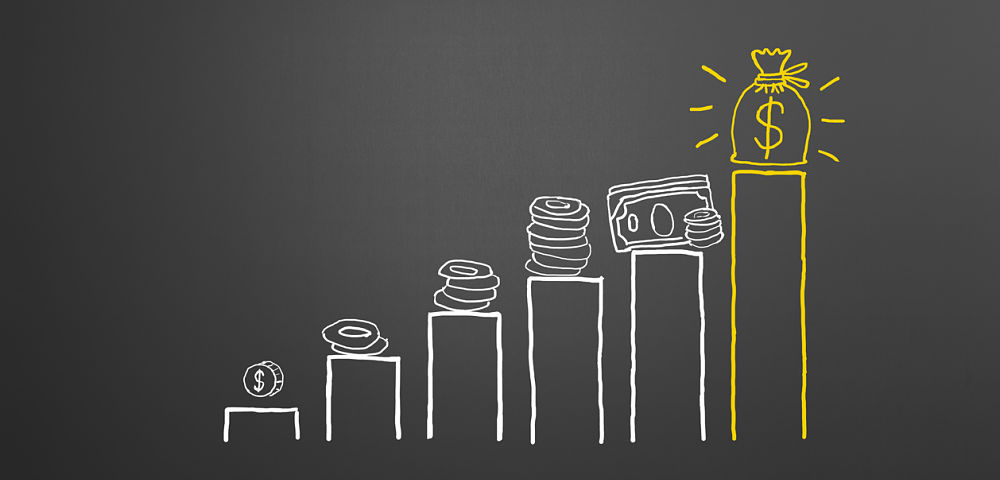 When in doubt, hold a couple of ETFs. They always work out in the end. They pretty much act as the Swiss army knife of your portfolio, asserts Jimmy Mengel, editor The Crow's Nest.
I've recommended ProShares S&P 500 Dividend Aristocrats (NOBL) and Vanguard S&P 500 ETF (VOO) in the past. We're up 40% and 50% on those, respectively. Here are two more that will also do the trick:
Schwab U.S. Dividend Equity
The investment seeks to track the total return of the Dow Jones U.S. Dividend 100 Index. The fund invests at least 90% of its net assets (net assets plus borrowings for investment purposes) in stocks that are included in the index.
The index is designed to measure the performance of high dividend yielding stocks issued by U.S. companies that have a record of consistently paying dividends, selected for fundamental strength relative to their peers, based on financial ratios.
It's a high dividend ETF that sports a 2.5% yield. They also have a very small expense ratio of 0.7%. It's top holdings are Intel (INTC), Microsoft (MSFT), Boeing (BA), Pfizer (PFE) and The Home Depot (HD).
They've returned 50% over the last five years. I would happily recommend Schwab U.S. Dividend Equity (SCHD)for any long-term, low-risk portfolio.
iShares International Dividend Growth

The iShares International Dividend Growth (IGRO) seeks to track the investment results of the Morningstar Global ex-US Dividend Growth Index.
The fund generally will invest at least 90% of its assets in the stocks in that index and in investments that are substantially identical to them. They also invest up to 10% of its assets in certain futures, options and swap contracts, cash and cash equivalents.
The index is a dividend dollars weighted index that seeks to measure the performance of international equities selected based on a consistent history of growing dividends.
They have around 430 holdings across developed-market countries such as the United Kingdom, Canada, Switzerland and Taiwan. They have $54.3 million in net assets.
The fund's top holdings in Taiwan Semiconductor (TSM), Novartis (NVS), Roche Holdings (RHHBY), Samsung Electronics (SSNLF)and Nestle (NSRGY).
The fund yields a solid 2.52% dividend. And the expense ratio of 0.22% is cheaper than the category average 0.36%.
Overall, this is a great ETF to get more international exposure to stocks you wouldn't necessarily be able to buy as easily as a U.S. retail investor.

Jimmy Mengel is editor of The Crow's Nest.

Subscribe to Jimmy Mengel's The Crow's Nest here…

About MoneyShow.com: Founded in 1981, MoneyShow is a privately held financial media company headquartered in Sarasota, Florida. As a global network of investing and trading education, MoneyShow presents an extensive agenda of live and online events that attract over 75,000 investors, traders and financial advisors around the world.