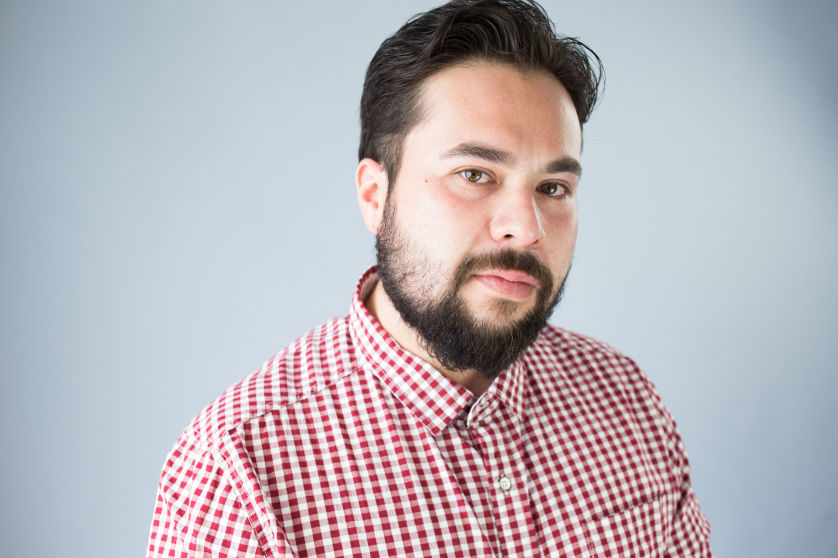 With more than three billion people using social media, wouldn't you think that nearly all companies would be utilizing social to reach their consumers. According to Adweek, 12% of businesses are still missing out on one of the most cost-effective marketing tools.
That isn't a mistake Steve Morales – or any of his clients – is bound to make. Morales serves as the Co-Founder and Head of Business Development for Loudley, a marketing and advertising agency based out of Los Angeles, California. His specialty? Social media advertising and digital marketing.
Before Loudley, Morales made his mark at Warner Bros. Records, maintaining the social networks of bands like My Chemical Romance, AFI, HIM and Avenged Sevenfold, and as the Director of Marketing at Trendy Butler. He frequently speaks on numerous panels, including Social Media Club LA, Santa Monica Chamber of Commerce, Expert Dojo (Santa Monica), Travelers.com, Heart of JOB Foundation, Social Media Week, The Gypsy Shack and WeWork.
Duffy: What is your core message? What makes you different—what philosophies do you have that sets you and/or Loudley apart?
Morales: Our core message is in our tagline and motto, Make Your Voice Heard. What makes us different is that we are a truly full-service digital marketing and advertising agency. Though we have core services, like Instagram and Facebook media buying, we service over 30 active clients with a vast variety of services. There isn't a one stop solution for marketing your brand, product or business, so there shouldn't be a one service agency.
Duffy: How has social media/branding changed over the past 10/15 years?
Morales: I've been working in digital marketing and social media before those terms were really used, going back to MySpace days where I was running pages for bands at Warner Bros Records. I've seen great things happen when new technology and platforms are introduced, but I've also seen what has become of those organic communities and platforms once they need to be monetized and everything becomes "Pay to Play".
Duffy: Why is it important for a brand to define their personality on social media?
Morales: It is crucial for brands to define their personality, mission and face on social media because that is where most of their consumers are and live. It is where most of the information they receive is located and it where you can control an aspect of what they know about you.
Duffy: What do you say to the outliers who still resist or don't implement social media into their marketing/PR strategy?
Morales: I say it is time to get on board or you are sealing your fate as a company. For those resistant to implementing a social media strategy I say find people that know what they are talking about and look at what your competitors are doing. There is always resistance when new technologies are implemented going back to print, radio, television, etc. But those that embraced the change and were strategic, came out on top.
Duffy: As the creator of online communities for bands like My Chemical Romance, Avenged Sevenfold, HIM, The Used and others, how can other brands adopt the philosophy of creating a fan base—an online community—that will engage and advocate for a brand?
Morales: Creating an online community of fans or evangelists for your brand is invaluable. I've noticed this with the boom in effectiveness of micro-influencer campaigns and why we just launched a division of Loudley called Fluently. Fluently is a micro-influencer agency that connects Artists and Creatives with brands, run by its co-founder and good friend of mine Cameron Rafferty. He is an artist, signed to Geffen Records that had great success working with brands like Apple, BOSE, IBM, Reebok and many more.
Duffy: What does the future hold? What are your predictions for 2019—five years from now—ten years?
Morales: What the future holds for my partner Sebastian Ravitz and I for Loudley are to continue growing the business while finding projects to work with for ourselves and utilizing our current resources and lessons learned to make those thrive. Along with launching Fluently, we just launched a CBD skincare brand called Kino and have some other fun stuff in the pipeline. Working for 15 years now, I've seen a lot and learned a lot. I want to take the lessons learned from my missteps and mistakes and put value on them. Most importantly I want to find a balance of helping people grow their businesses and at the same time building something for myself. I see us continuing to keep an eye on emerging technologies and products while keeping true to our creative marketing roots.
One thing is certain: Social media isn't going away any time soon. Social media marketing may be the key to not just boosting business – but staying in the game. Want to stay up-to-date? You can keep up with Steve Morales and his projects on LinkedIn and Instagram. Or check out Loudley and everything they have to offer at their website.