Sanofi (Euronext: SAN; NYSE: SNY) announced today that it received FDA approval for its Toujeo Max SoloStar insulin pen, the highest capacity long-acting insulin pen that will be available on the market. The new pen pen holds 900 units of Toujeo (insulin glargine 300 Units/mL), more than any other long-acting insulin pen in the US, and provides up to 160 units/mL of Toujeo in a single injection. Toujeo was first approved by the FDA in 2015 for once daily use to improve glycemic control in adults.
Due to its higher capacity, Max SoloStar may reduce the number of pens adults prescribed Toujeo use, allowing for fewer refills and related copays, depending on the person's insurance coverage. The maximum dose of up to 160 units/mL may also help reduce the number of injections needed to deliver the required Toujeo dosage for some adults with diabetes.
The International Diabetes Federation estimates that about 425 million adults were living with diabetes, and that the number would rise to 629 million by 2045. 79% of adults with diabetes live in low- and middle-income countries, and half of those with diabetes are undiagnosed. Diabetes caused 4 million deaths in 2017 and caused US$727 billion in global health expenditure –- 12% of total spending on adults.

Source: Sanofi
This new high capacity pen has a broader range of doses than the original SoloStar, delivering Toujeo, a long-acting insulin with established safety and efficacy. By reducing the number of injections for people who need more long-acting insulin and lowering copay costs – both of which are important to patients – Toujeo Max SoloStar underscores Sanofi's continued commitment to help those living with diabetes.
– Michelle Carnahan, North America Diabetes and Cardiovascular Head, Sanofi.
To make Toujeo Max SoloStar as financially accessible as possible, Sanofi will make it available at the same price as the original Toujeo SoloStar per insulin unit. Additionally, Sanofi will offer a savings program for Toujeo that includes both the SoloStar pen and Max SoloStar pen. Eligible commercially insured patients will pay no copay if they are new to Toujeo for their first three prescription fills, and a $10 copay for their next 12 fills.
Toujeo Max SoloStar will launch in retail pharmacies across the US in Q3 2018.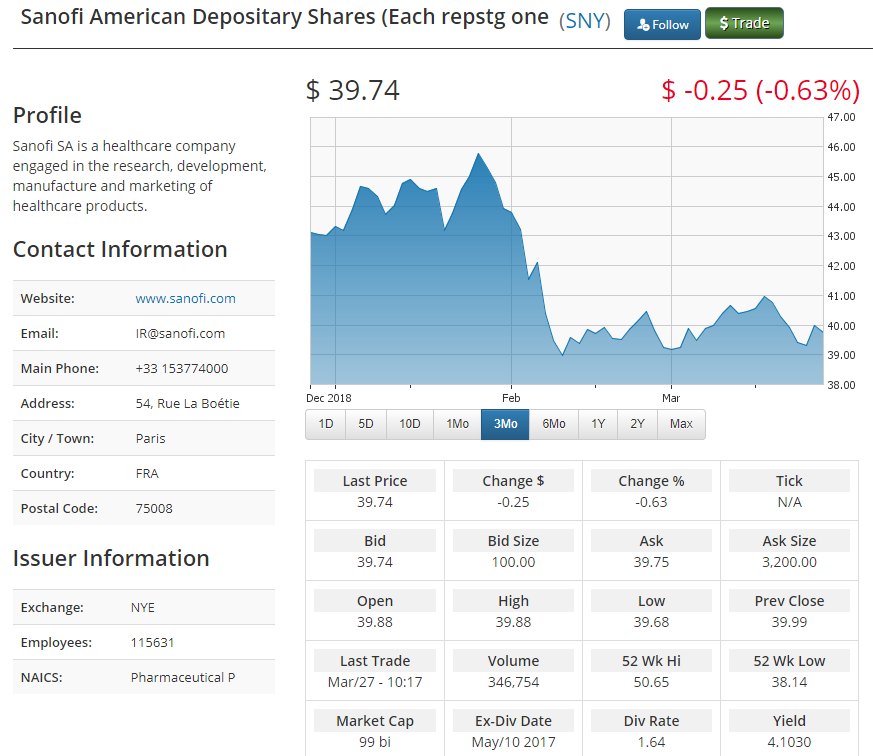 Please email us at [email protected] to see our Case Studies and Testimonials.
Please click here for information on our new trading platform.