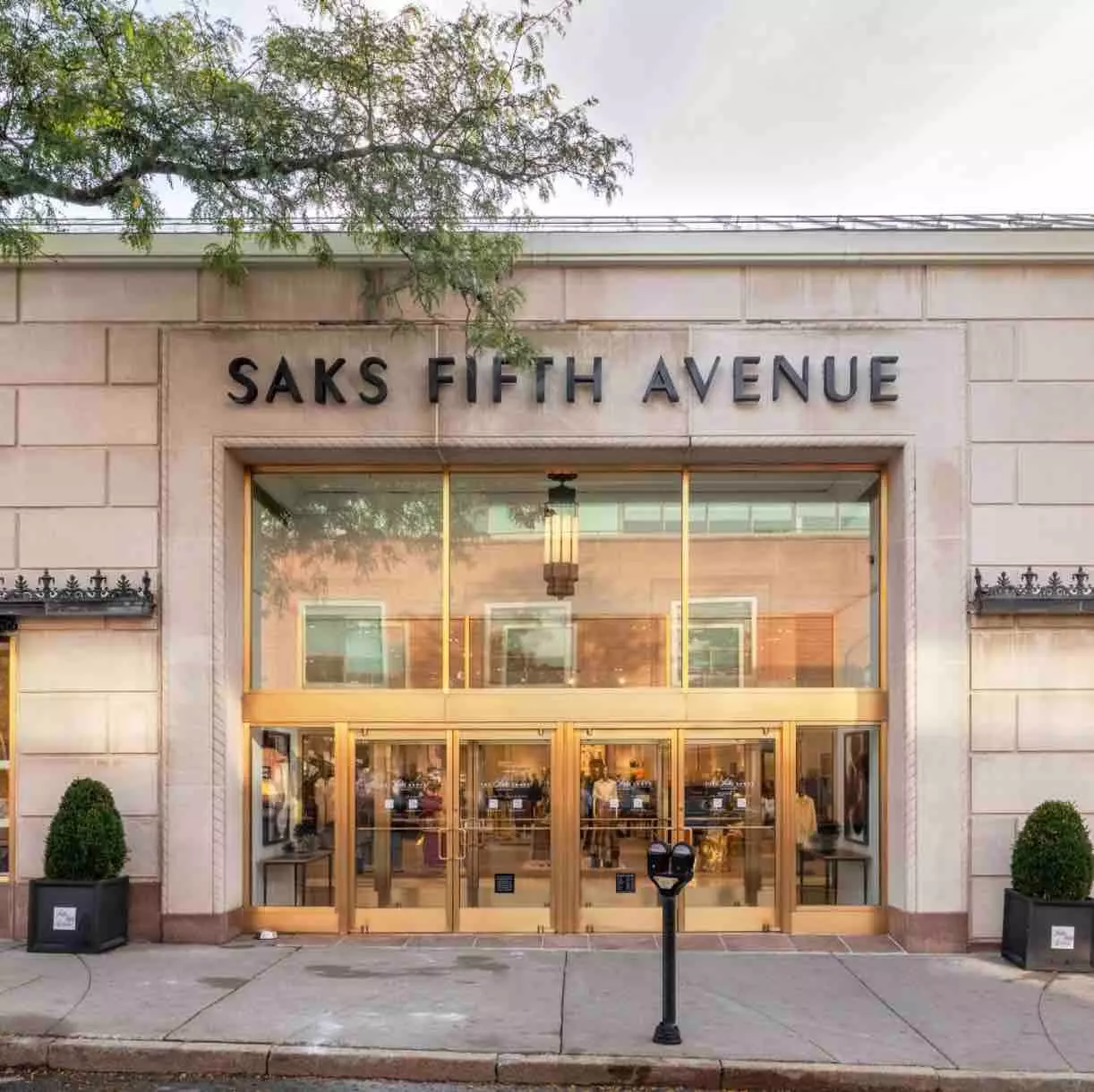 Image: Saks Fifth Avenue store, Greenwich, Connecticut. Source: Saks Fifth Avenue
Saks Fifth Avenue has announced plans to phase out the sale of products made from animals raised for the use of their fur or those made with fur from wild animals over the next two years.
On Wednesday, the New York-based luxury retailer said its 40-store chain will close its 27 fur salons and fur departments by January 2022 and that it will stop selling products that contain mink, fox, chinchilla, coyote, sable and beaver by January 2023.
"Across the Saks Fifth Avenue experience, we evaluate a number of factors when making decisions about our assortment, including customer preferences and societal shifts. We recognize that trends constantly evolve, and that the sale of fur remains a significant social issue. As such, eliminating it from our assortment is the right step for us to take at this time," Tracy Margolies, Saks's chief merchandising officer, said in a statement.
The decision includes both brand partner and store-label merchandise sold in Saks stores and on Saks.com. The chain said it will work with vendors that make products from fur over the next year to determine how to apply the new policy.
Shearling, goatskin, cattle hide, down, feathers, leather and faux fur products will continue to be available online and in stores, Saks said.
Wednesday's announcement comes as Saks undergoes a reorganization while its parent company, Hudson's Bay Co, splits off its e-commerce operations into a separate entity.
Saks joins other department stores, such as Nordstrom Inc (NYSE: JWN ), Macy's Inc (NYSE: M ) and its Bloomingdale's division in shifting away from selling furs in response to customer feedback and brand trends.
Additionally, several high-end brands have gone fur-free in recent years, including Gucci, Chanel, Burberry and Prada, in a movement that Vogue magazine has described as "a sea change in the luxury industry."
At the state level, California became the first state to prohibit the sale and manufacture of fur products, announcing last fall a ban starting in 2023.
Fur bans are also being considered in Hawaii, Rhode Island and New York.
_____
Source: Equities News