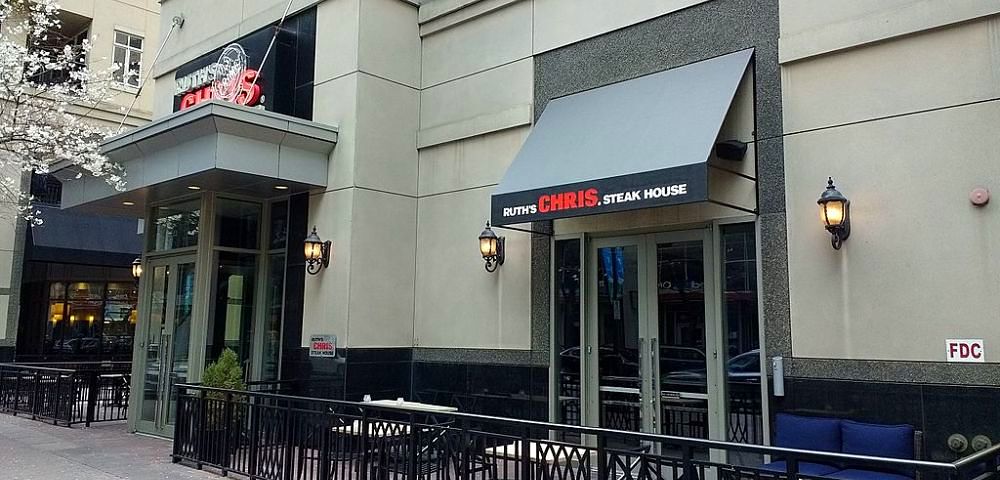 I recently recommended adding shares of Ruth's Hospitality (RUTH), an operator owner of upscale steak houses under the Ruth's Chris brand, to any holdings on price pullbacks to the $23-$24 area, notes Dr. Joe Duarte, editor of In the Money Options.
The stock has managed to hold up very well during the recent market volatility and seems to be poised to move higher.
Aside from the great steaks at Ruth's the possible reason for the bullish action in the stock is that it may be a buyout candidate as a wave of consolidation may be sweeping through the sector.
I am basing this observation on the recent $560 million dollar buyout of the Fogo de Chao (FOGO) global chain of Brazilian steakhouses by a private equity group and the generally bullish action in the steak house group overall.
As I recently noted Ruth's management is bullish on the chain's prospects citing "positive traffic" and "comparative sales growth — 16% year over year in company owned restaurants," fueled by special events sales such as Thanksgiving, Christmas and New Year's Eve.
Furthermore, management is pursuing a steady, but not too aggressive expansion pattern with a mix of new restaurants and the purchase of franchise owned restaurants such as the recent addition of six restaurants in Hawaii.
In a space where margins are thin and growth is scarce, Ruth is in an excellent position and is a potential target for private equity groups looking to fortify their cash flow in a volatile stock market.
Using the 25% premium paid for FOGO as a back of the napkin projection, Ruth could well fetch over $30 per share in a takeout.
Disclosure: I own shares in RUTH.
Dr. Joe Duarte is editor of Joe Duarte In the Money Options.
Subscribe to Dr. Joe Duarte's In the Money Options here…
About MoneyShow.com: Founded in 1981, MoneyShow is a privately held financial media company headquartered in Sarasota, Florida. As a global network of investing and trading education, MoneyShow presents an extensive agenda of live and online events that attract over 75,000 investors, traders and financial advisors around the world.