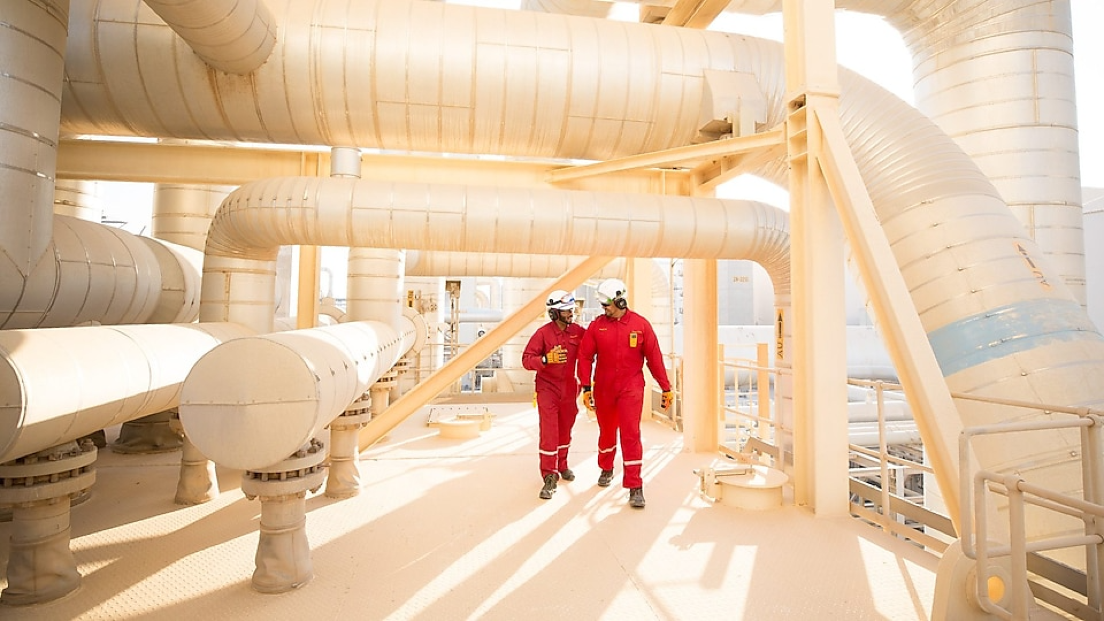 As its oil output declines from a 2019 peak, Royal Dutch Shell plc (NYSE: RDS.A) is planning to gradually transition away from the use of fossil fuels and expand its renewables and low-carbon business.
On Thursday, the multinational company shared a wider update on its pledge last year to become a carbon neutral business by 2050, a plan that chief executive officer Ben van Beurden said "will drive down carbon emissions and deliver value for our shareholders, our customers and wider society."
Shell said its carbon emissions likely peaked in 2018 and laid out steep targets for reducing carbon intensity between 6% and 8% by 2023, 20% by 2030, 45% by 2035 and a full 100% by 2050. Oil production is expected to decline 1% to 2% each year, according to Shell.
Shell's strategy also includes growing its low-carbon businesses, such as biofuels and hydrogen, and investing in initiatives to help offset emissions.
One of those projects involves an expansion of Shell's electric vehicle charging network from the current 60,000 charge points to 500,000 by 2025. Another calls for a goal of selling 560 terawatt-hours per year of power to businesses and homes by 2030, which is double today's levels.
"Whether our customers are motorists, households or businesses, we will use our global scale and trusted brand to grow in markets where demand for cleaner products and services is strongest, delivering more predictable cash flows and generating higher returns," said van Beurden.
Shell, the world's largest oil and gas trader, has faced growing pressure from investors and activists to take steps to battle climate change, Reuters reported.
Even though fossil fuels remain the dominant business of Europe-based multinationals, a growing number of companies have set long-term emissions goals and are shifting into areas like renewable energy, carbon removal and power services.
BP plc (NYSE: BP) and Total SE (NYSE: TOT) have already pledged to move towards clean energy.
Earlier this week, Chevron Corporation (NYSE: CVX) chief executive Michael Wirth told CNN the company plans to invest in carbon capture and storage, along with hydrogen, though he noted that oil and gas will remain an important part of the business for years to come.
Spurred by forecasts that global oil demand may never recover to pre-pandemic levels due to permanent changes to how people work and travel — along with growing climate crisis concerns — oil giants have written off billions of dollars of assets, CNN reported.
In Thursday's announcement, Shell said its long-term plan seeks to increase shareholder dividends and reduce net debt. In the short-term, Shell aims to invest between $21 billion and $23 billion in departments that will be spearheading its sustainability initiatives.
Capital spending will shift to clean energy "over time," and the company aims to build "low-carbon businesses of significant scale by the early 2030s."
_____
Source: Equities News