Within the cannabis industry, the feeling persists that the edibles and beverage market is truly anyone's for the taking. Arcview had predicted the North American edibles and beverages subsector for THC and CBD-infused beverages will balloon to $4.1 billion by 2022. Thesenumbers are what have brought big players to the table like Constellation Brands, Anheuser-Busch, Molson and even Coca-Cola sniffing around to a certain extent.
As with any product, consumers love variety and cannabis is no different. Cannabis beverages are coming to shelves sooner rather than later and Rocky Mountain High Brand, Inc. RMHB is a company to watch as 2019 is shaping up to be a crucial year for beverages.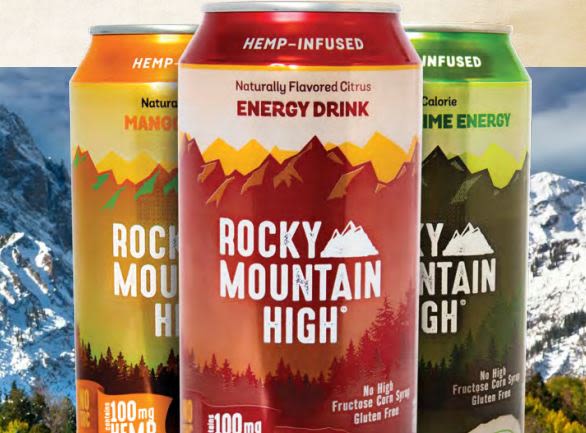 Image from the Company Investor Presentation
First, there are two types of cannabis-infused beverages. First, THC, which s psychoactive and will get users intoxicated. Next, there is CBD, which is non-psychoactive, and should be considered more of a health and wellness drink. RMHB is focused on the latter, which is better for investors as there is less red tape with the passing of the new Farm Bill and the company can start filling orders now as they did recently.
RMHB and CBD Life
In late December, the company announced a sample sale to CBD Life in Mexico – approved the Mexican government – shipping 2 million cans south allotting to $930,000 in revenues when all is said and done. Furthermore, Rocky Mountain High is the sole CBD beverage supplier in Mexico at the moment.
"This was a very selective process," said Christian Vega, Rocky Mountain High's Director of Operations. "No other company has done this before. We went the distance amid challenges over the course of a year, and are very proud of the beverages we created."
RMHB's line of drinks include Rocket High, an energy drink infused with CBD, and CBD-infused California Lemonade and California Black Tea. In addition, this purchase order is preliminary and another purchase order is expected in January. CBD Life is the Mexican side of this sale and they are currently operating in 40,000 stores across the country and seem to be growing based on reports. The company has been approved by Amazon, Mexico to be an e-commerce distributor as well. All this means, RMHB could see a much bigger purchase order than 2 million cans (also, this deal was jockeying back and forth as tariffs impinged on the initial signed contract). The real beverage here that is of great interest in this purchase order is RMHB's Rocky Mountain High. Competing with the likes of Monster and Red Bull, Rocky Mountain High is a hemp-infused, energy drink with ginseng and guarana.
Besides the above mentioned brands, RMHB has two other notable brands. Hempd, which is a CBD-infused water and a CBD flavored beverage, and Eagle Spirit, which is a high alkaline spring water from the ancestral Rocky Mountains.
The partnership with CBD Life will be an important catalyst to watch for RMHB as the year startsto roll on, but if the company can start to get a foothold in Mexico they have a wide runway for growth.