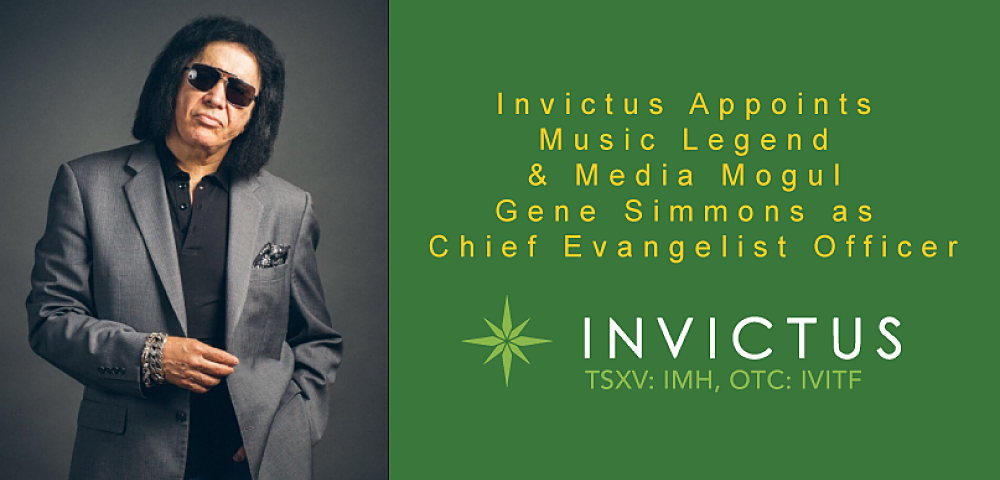 Gene Simmons is familiar to most as the lizard-tongued bassist and co-lead singer for pyrotechnic, renegade rock-and-roll band KISS. But don't be fooled. Underneath the high-heeled galactic demon costume and makeup lurks the adroit mind of a born entrepreneur.
The foremost evidence of Simmons' business acumen is the undeniable success of the KISS empire, which has proven to be quite lucrative and long-lasting. Aside from its more than 100 million albums sold and devoted fanbase, KISS also boasts more than 2,500 licensed products and merchandised items.
Simmons was the architect behind the rock outfit's marketing empire, modestly valued at more than $1 billion. He has spun that success into multiple ventures including Simmons Records, Erebus Pictures, the Cool Springs financial services firm and the Rock & Brews restaurant chain, among other ventures. Simmons and his family also starred in the Gene Simmons Family Jewels reality television show, which ran for seven seasons on A&E.
While KISS and his other successful ventures are the visible harvest of an expert salesman and enterprising mogul, the beginnings of Simmons' knack for business are little-known and began during his childhood in Israel. As a poor youth in the city of Haifa, Simmons partnered with a friend to sell cactus fruit to commuters to help earn money for his single mother.
"We didn't realize that it was a business venture, and we wouldn't have known what the phrase meant," Simmons wrote in his book, Me, Inc.: Build an Army of One, Unleash Your Inner Rock God, Win in Life and Business, "but we did have a sense that if we worked hard, we might make money. And that was an exciting idea: making money. It still is."
Simmons' newest business venture is with Invictus MD Strategies Corp. (GENE:CA) (IVITF), joining the company as its Chief Evangelist Officer. His involvement adds an entirely new and exciting dynamic to Invictus, attracting major attention from investors, and has the ability to generate media coverage few other companies can match. Most importantly, however, is it further validates the potential of Invictus' business model given Simmons' track record as an entrepreneur and opportune investor.
The move is symbolic of Simmons' evolving perspective of the potential of legalized cannabis, and one that reflects the opinions of the general public.
Fully converted, the music legend will play a vital, boots-on-the-ground role of getting the word out as the company approaches exciting milestones and Canada marches toward nationwide recreational legalization. Without a doubt, Simmons' addition to Invictus adds significant value by bringing widespread investor community exposure to a maturing cannabis company with important catalysts in play.
How Simmons Identified Invictus as a High-Potential Cannabis Company
In mid-March, to celebrate the media mogul's onboarding, as well as the company's vision of offering consumers a variety of cannabis genetic strains (the company recently added 23 new strains this February and began an innovative genetic breeding program), Invictus changed its Canadian ticker to GENE. This gesture is evidence of Invictus' commitment to Simmons and his marketing intellect.
Simmons, who previously worked with McLaren and IndyCar, chose to work with the Vancouver company over other competitors because of his bond and admiration for the company's chairman and CEO Dan Kriznic.
"Why Invictus over the other companies that came to see me in Beverly Hills? It came down to the CEO and his great staff," Simmons said in the TMX interview. "Management is key: how you run a company, how you treat everybody and what your ultimate goal is. The most impressive thing about Invictus is that they have the wherewithal, the ability and good business practices. I am very bullish on Invictus, so much so that I have $10 million dollars in stock."
"I did my due diligence on all the major licensed producers in Canada before picking Dan and the team at Invictus," Simmons said in the announcement. "From a financial standpoint, Invictus stood out as one of the companies with the most valuation upside based on its revenue and profit projections and the fact that it had two locations with significant square footage and expansion capabilities on 250 acres in eastern and western Canada."
Simmons has clearly done his homework, as Invictus has ambitiously expanded its cannabis operations with a total land package of 250 acres and continues to emerge as one of Canada's top licensed producers.
A Proven Producer with a Business Mogul as Its Secret Weapon
In west Alberta, the company's wholly owned subsidiary Acreage Pharms is currently a licensed producer with a sales license expected very soon. The facility is built on more than 150 acres of buildable land with 40,000 square feet, and by year-end, the company is on target to expand this square footage to 119,600, which would allow for 13,343 kilograms of cannabis to be grown per annum.
Furthermore, the company just launched a cannabis extraction program—investing in equipment and professionals for the initiative—using the facility's cannabis to extract and manufacture high-quality cannabis oils. Acreage Pharms expects to apply for an oil license from Health Canada following the receipt of its pending sales license.
In addition, Invictus' portfolio includes a 33.3% stake in AB Ventures Inc., which is in the process of applying for a license to produce medicinal cannabis under the ACMPR and is developing a fully-funded Phase One 21,000-square-foot expansion. The new facility would add 2,272 kilograms in production capacity by year-end.
AB Laboratories, Inc., of which Invictus owns 50%, already has its ACMPR sales license and is currently underway to expand its production space by another 40,000 square feet. The facility recently hit a milestone with its first sale of 120 kg of dried flower to Canopy Growth Corp. (WEED:CA), used in the latter's elite CraftGrow line. In fact, Simmons recently visited the facility, viewing firsthand the renovations and meeting with the Invictus staff.
"The progress at AB Labs has been a triumph from the beginning and stands as a testament to savvy project management," said Kriznic in a press release. "Given his decades of experience managing highly successful business efforts in such a wide variety of fields — music, merchandising, restaurants and more — I was thrilled to introduce Gene to the experienced staff that work at AB Labs."
"Beginning with our first conversation, Simmons said he was eager to roll up his sleeves and become deeply involved with the different facets of Invictus. He wasn't kidding," Kriznic added. "Just days after opening the day of trading at the TSXV on behalf of Invictus, Simmons began diving deep into the regulatory and commercial nitty-gritty of building a leading cannabis company in Canada — touring his first cannabis facility, asking smart questions, dedicating himself to learning the business. We anticipate years of smart insights and hands-on guidance from Simmons."
In total, these catalysts are expected to boost Invictus' annual production capacity to more than 20,000 kilograms in 2018, and it is precisely this kind of news – a growing company who in the last year and a half raised $80 million in the capital market, plus a rapidly increasing market share – that Simmons will be touting both in North America and abroad.
"I'll be going around the country, and we have plans of going to Europe as well, we have a German trip coming up, we will be in New York soon," Simmons noted in his interview with the TMX. "I am deeply involved and want to be on the ground level doing a lot of the heavy lifting along with the others in the company. I am going to be right there in the trenches with everybody, spreading the company's great message."
Having Simmons speaking at conferences and investor events definitely sets Invictus apart from other cannabis companies, and this additionally demonstrates Kriznic's own determination to bring more eyes to the company. However, even before the addition of Simmons, Invictus already boasted a diverse array of leaders from unique sectors, including Kriznic himself, who brings a financial mind from working 10 years at Deloitte, whereas Larry Heinzlmeir, the vice president of marketing and communications, worked for a $7 billion education giant.
In short, Simmons' addition to this well-rounded team is coming at a perfect time as Invictus and industry-wide catalysts are about to kick off their own pyrotechnics.
---
In the interest of full disclosure, we call the reader's attention to the fact that Equities.com, Inc. is compensated by the companies profiled in the Spotlight Companies section. The purpose of these profiles is to provide awareness of these companies to investors in the micro, small-cap and growth equity community and should not in any way be considered as a recommendation to buy, sell or hold these securities. Equities.com is not a registered broker dealer, investment advisor, financial analyst, investment banker or other investment professional. We are a publisher of original and third party news and information. All profiles are based on information that is available to the public. The information contained herein should not be considered to be complete and is not guaranteed by Equities.com to be free from misstatement or errors. The views expressed are our own and not intended to be the basis for any investment decision. Readers are reminded to do their own due diligence when researching any companies mentioned on this website. Always bear in mind that investing in early-stage companies is risky and you are encouraged to only invest an amount that you can afford to lose completely without any change in your lifestyle. Equities has been compensated with cash, common shares and/or warrants for market awareness services provided.