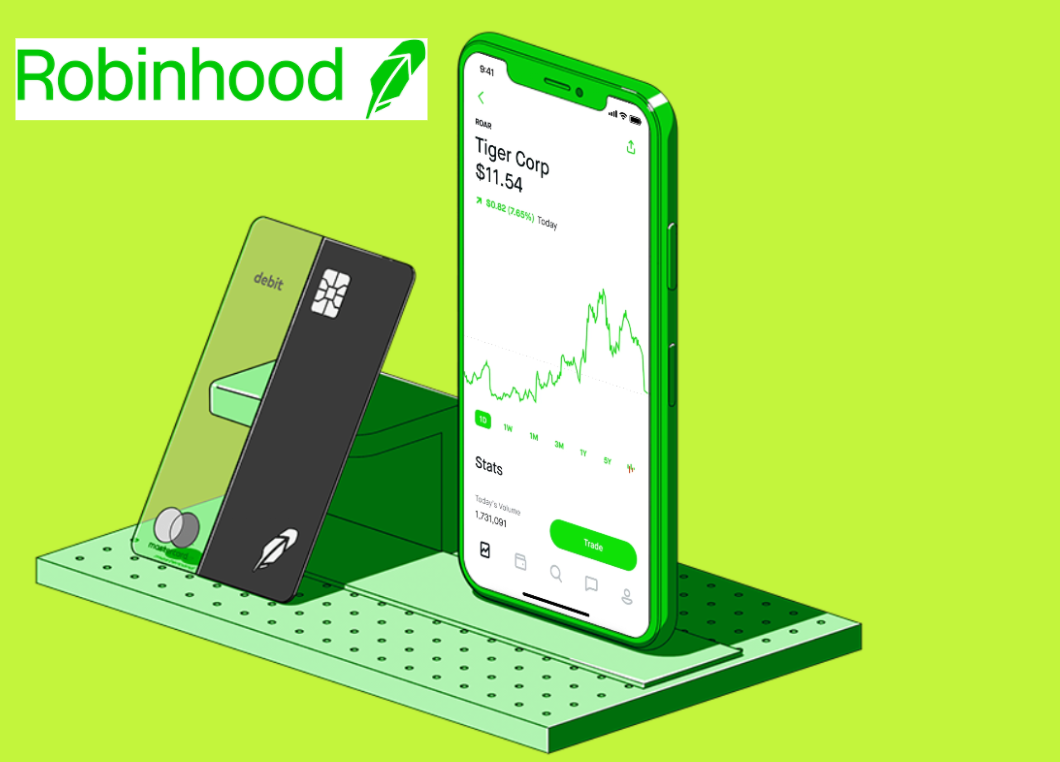 Image source: Robinhood
Online stock trading platform Robinhood Markets reportedly plans to confidentially file for an initial public offering.
The California-based company, which was at the center of the recent wild swings in shares of GameStop Corp (NYSE: Chart GME - $22.58 1.29 (5.404%) ) and other "meme stocks," has been in talks over the past week with potential underwriters and may submit its filing as early as March, Bloomberg News reported Friday.
Reuters reported that Robinhood has been aiming to go public since at least last year, when it picked Goldman Sachs Group (NYSE: Chart GS - $314.85 1.18 (0.376%) ) to lead preparations for an initial public offering which could value it at more than $20 billion.
According to Bloomberg, Robinhood was valued at $11.7 billion in a 2020 funding round last year, and the company raised an additional $3.4 billion in emergency financing this year amid the GameStop crisis. Forbes first reported that this latest funding was in the form of convertible notes, which valued Robinhood at a cap of up to $30 billion, or a 30% discount to an eventual IPO.
Robinhood has also considered offering some portion of its IPO directly to its own users.
In a routine annual filing on Feb. 26 with the US Securities and Exchange Commission required of all broker-dealers, Robinhood said over the past year it has observed "substantial growth" in customer base, retention, engagement and trading activity metrics, as well as "continued gains and periodic all-time highs achieved by the equity markets generally."
"As a result of the COVID-19 pandemic, market volatility, stay-at home orders and the distribution of government stimulus checks helped foster an environment that encouraged an unprecedented number of first-time retail investors to become our customers and begin trading on our platform," the filing said.
In January, Robinhood found itself in the middle of a firestorm partially fueled by individual traders in the Reddit forum WallStreetBets that turned anonymous users into multimillionaires and wiped out large institutional investors who were selling short stocks like GameStop and AMC Entertainment Holdings (NYSE: Chart AMC - $4.47 0.13 (2.995%) ).
At the height of the Reddit rally, Robinhood restricted trading of certain stocks due to increased capital requirements from clearing houses.
After raising the $3.4 billion in emergency capital and tapping its credit line when its finances were strained due to the massive trading in shares, Robinhood entered a cash crunch in February.
In its annual regulatory filing, Robinhood said it has received requests for information from federal prosecutors, the SEC, attorney generals in various states and other financial regulators over its decision to halt trading last month in Reddit-fueled stocks.
Robinhood also disclosed that it faces at least 50 lawsuits over the trading restrictions.
The SEC and Financial Industry Regulatory Authority are also reviewing how Robinhood displays cash and buying power to app users and its options trading approval processes, along with multiple service outages in 2020.
In the filing, Robinhood also disclosed that the SEC and FINRA are investigating its role in the 2020 death of Alex Kearns, an amateur options trader who committed suicide believing erroneously that he had incurred $730,000 in losses in his Robinhood account.
_____
Source: Equities News