Ripple, developer of the enterprise blockchain solution for global payments, announced the expansion of its network into Brazil and India with the addition of Itau Unibanco (NYSE: ITUB) and IndusInd (India: INDUSINDBK) to its network. Ripple also added three fast-growing remittance providers to its network to facilitate payments in and out of emerging markets: InstaReM in Singapore, Beetech in Brazil and Zip Remit in Canada.
Itau Unibanco is the largest bank in Latin America and the 10th largest bank in the world, while IndusInd is the 6th largest bank in India. These newest members of RippleNet, together with the recent addition of Lianlian of China, place Ripple squarely in some of the world's largest remittance markets. In 2017:
India, where IndusInd is located, saw a total $65 billion move into the country.
China, where both Zip Remit and Beetech have interest in connecting into, saw $61 billion move into the country.
Brazil, where both Itaú Unibanco and Beetech are located, saw over $600 million settle into banks and money transfer services from the United States.
RippleNet is a decentralized global network of banks and
payment providers using Ripple's distributed blockchain-based financial
technology, which provides real-time messaging, clearing
and settlement of financial transactions. When financial institutions adopt blockchain technology for payments, it lowers both costs and transfer times for their customers, which is crucial in developing countries where financial flexibility is limited. By joining RippleNet, financial institutions are able to communicate information about a payment between each other and settle payments immediately.
InstaReM, which processes over 500,000 transactions per year, is focused on connecting businesses and individuals from Australia, Canada, Hong Kong, Singapore, and India to over 60 countries worldwide – many of those are developing countries in Southeast Asia.
We are pleased to partner with Ripple. Now, RippleNet members will be able to process a large number of payouts in Southeast Asian countries through InstaReM's secure rails.
– Prajit Nanu, co-founder and CEO, InstaReM.
The payments problem is a global problem, but its negative impact disproportionally affects emerging markets. Whether it's a teacher in the U.S. sending money home to his family in Brazil or a small business owner in India trying to move money to open up a second store in another country, it's imperative that we connect the world's financial institutions into a payments system that works for their customers, not against them.
– Patrick Griffin, head of business development at Ripple
Ripple's 100+ customers include: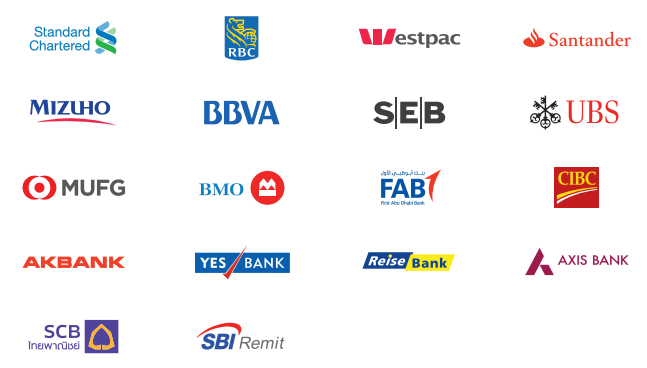 Source: Ripple
Ripple's XRP token is the 3rd largest digital currency, behind only Bitcoin and Ethereum. Ripple controls about 61 billion XRP, most of which is held in escrow.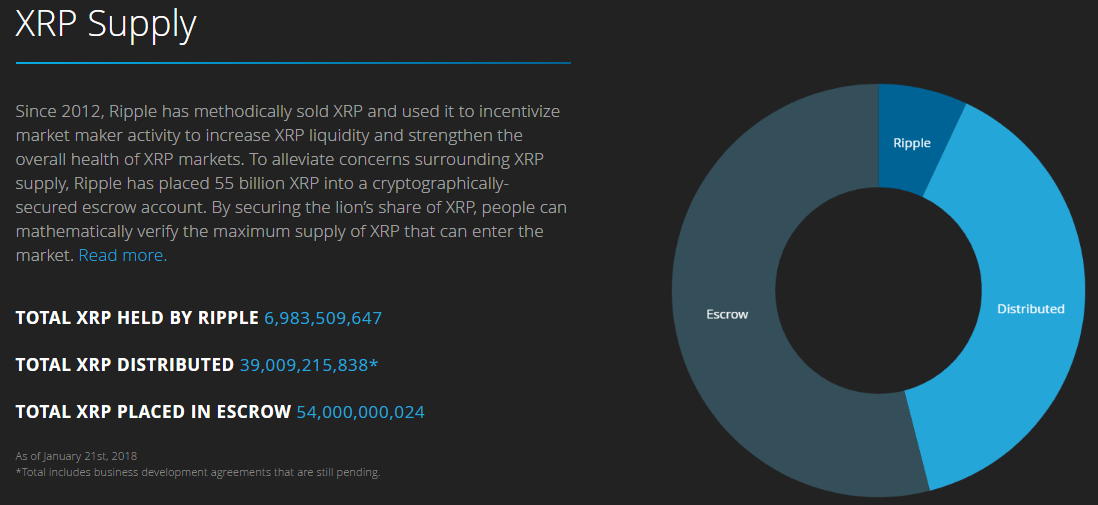 Source: Ripple
Please email us at [email protected] see our Case Studies and Testimonials.
Please click here for information on our new trading platform.