​RIAs Turn to Private Real Estate's Low Correlation and Diversification in Volatile Seas
MLG Capital Follow |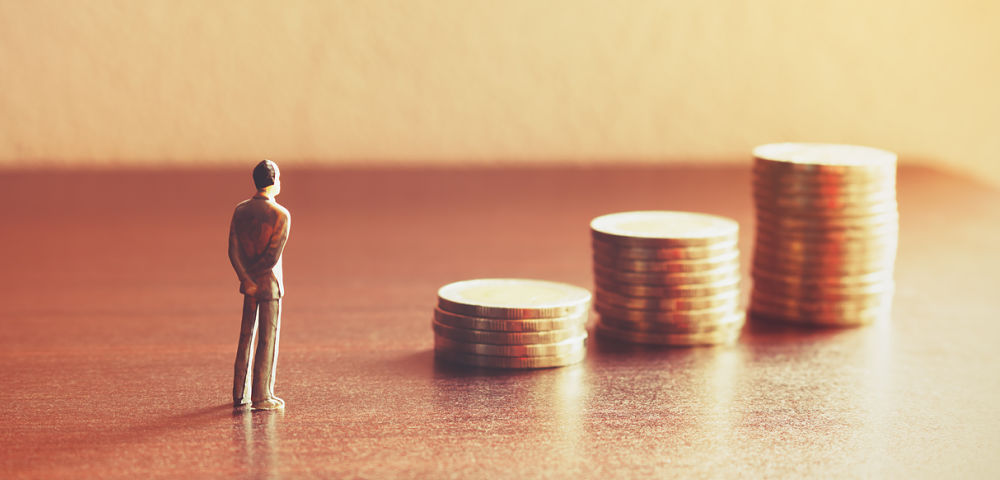 Registered investment advisors (RIAs) are increasingly turning to private real estate as a way to augment clients' performance and help them in their considerations of today's market volatility

Indeed, private real estate is now more popular than ever with RIAs seeking steady investment returns and many consider it a key component of their clients' allocation to alternative investments. Importantly, RIAs see the value in private real estate's low correlation to the public market. Based on historical performance, private real estate can be a potential hedge against inflation with a similar profile to bonds' long holding period and illiquid structure.
MLG Capital tracks the performance of the stock market with publicly traded REITs and private real estate investments. The graph below reveals a 10-year history of how volatile the stock market (S&P 500, red line) and public REITs (IYR ETF, black line) are when compared to the widely accepted metric for tracking private real estate investments, the NCREIF (NCREIF property index, green line). It is easy to see the publicly traded investments are significantly more volatile than private real estate in this example. The graph below shows the returns of REITs and the S&P 500 are more correlated to each other than to private real estate. Too much correlation inside a portfolio, especially in volatile investments, could result in unnecessary risk. There may be more volatility to come and your portfolio should be well positioned to manage the risk. Private real estate investments provide relative stability and help investors diversify their holdings.
(*The S&P 500 is the leading indicator of US Large Cap Equities. **The IYR ETF seeks to track the investment results of the Dow Jones US Real Estate Index, which measures the performance of the publicly traded real estate sector of the US equity market. ***NCREIF Property Index is a quarterly measure of the unleveraged composite total return for private commercial real estate properties held for investment purposes only.))
A recent survey reports that:
- 93% of RIAs believe clients should have alternative investments within their portfolio.
- 93% of RIAs believe private real estate has a low correlation to the public market.
- 80% of RIAs expect alternative investments to produce between a 5-10% return.
- 60% of RIAs expect their asset managers to be in business at least 10 years.
If properly managed, private real estate can offer a unique hedge to the public markets in its ability to be held through bear markets and weather volatility often seen throughout a market cycle. Dependent on the asset manager, sunset dates or other fund provisions may trigger a liquidity event at an inopportune time. An asset manager like MLG Capital specifically does not tie itself to forced sunset dates nor liquidity timeframes. Furthermore, if a private real estate asset manager uses low to moderate leverage and strategic debt that is aligned to the overall business plan for the underlying asset, private real estate can be a great, consistent, and unique product for RIAs seeking low correlation to the public markets. Private real estate could help RIAs hedge their clients' portfolios in their role as active managers seeking opportunities for low-correlated, diversified returns at the upper limit of expected returns, as evidenced by the recent survey conducted by MLG Capital.
With portfolio diversification top of mind, RIAs constantly seek new ways to structure clients' investments by account and asset type to help mitigate risk. Geographical diversity is most obvious; however, real estate investors can also diversify by asset type (apartments, retail, industrial, etc.), vintage (age of property), asset class (brand new class A to older class C), and operator (property manager/leasing agent). It is important to realize, however, that reaching this level of diversification takes a significant amount of capital, education, and time.
One way to overcome these challenges is through investing in a fund model.
Since the inception of MLG Capital in 1987, operating entities have had active, exited, or pending investments of approximately 14.5 million square feet of total space across the United States inclusive of more than 11,000 apartment units, with exited and estimated current value exceeding $1.3 billion*.
Finally, MLG Capital's series of diversified private funds target cash on cash yields of 8% with all-in net return targets of 13-15%/year for our investors**.
Realizing the value of a fund model, MLG Capital set out to address the obstacles of capital, education and time through a series of private funds. A single investment in MLG Capital's Private Funds means geographical, managerial and asset type, class and vintage diversification without expending massive amounts of time.
In addition to diversification and low public market correlation, the surge in popularity of private real estate utilizing a fund structure may be attributed to the time-consuming task of property management tasks related to operation, control, and oversight. RIAs have recommended that clients avoid managing their own assets unless they have the time, education and capital to effectively execute their business plan. Instead, they seek out competent third parties who specialize in generating value through long-term tenant and vendor relationships.
It's important to note that RIAs also appreciate the fact that real estate is local. The businesses, restaurants, tenants – even if nationally headquartered – may positivity or negatively affect their clients' local market. Understanding a local market is no perfect science and contains no absolutes. Every market is different and evaluating local demand drives success.
In conclusion, private real estate performance of assets held by MLG Capital and related entities have historically outperformed stocks and bonds. Since our inception in 1987 our average equity multiple on exited transactions is 2.36X, meaning, for every $1 invested $2.36 has been returned. As an ideal investment for those seeking low correlation and diversification with P/E ratios around 24+ for the stock market, RIAs continue to target wise investment decisions that benefit their clients and also help their local communities.
* as of 3/5/2018. Value is consistent of disposing of assets as well as the current internal valuation of currently held assets as of 12/31/2017. Values may not have been reviewed by an independent 3rd party and may be internal projections.
**Offers to sell an interest in an offering of MLG Capital or affiliates will only be made to a qualified purchaser by the delivery of a confidential private placement memorandum and current supplements, accompanied by a subscription document booklet.
Please reference confidential private placement memorandum and current supplements for full details of investment.
DISCLOSURE: The views and opinions expressed in this article are those of the authors, and do not represent the views of equities.com. Readers should not consider statements made by the author as formal recommendations and should consult their financial advisor before making any investment decisions. To read our full disclosure, please go to: http://www.equities.com/disclaimer