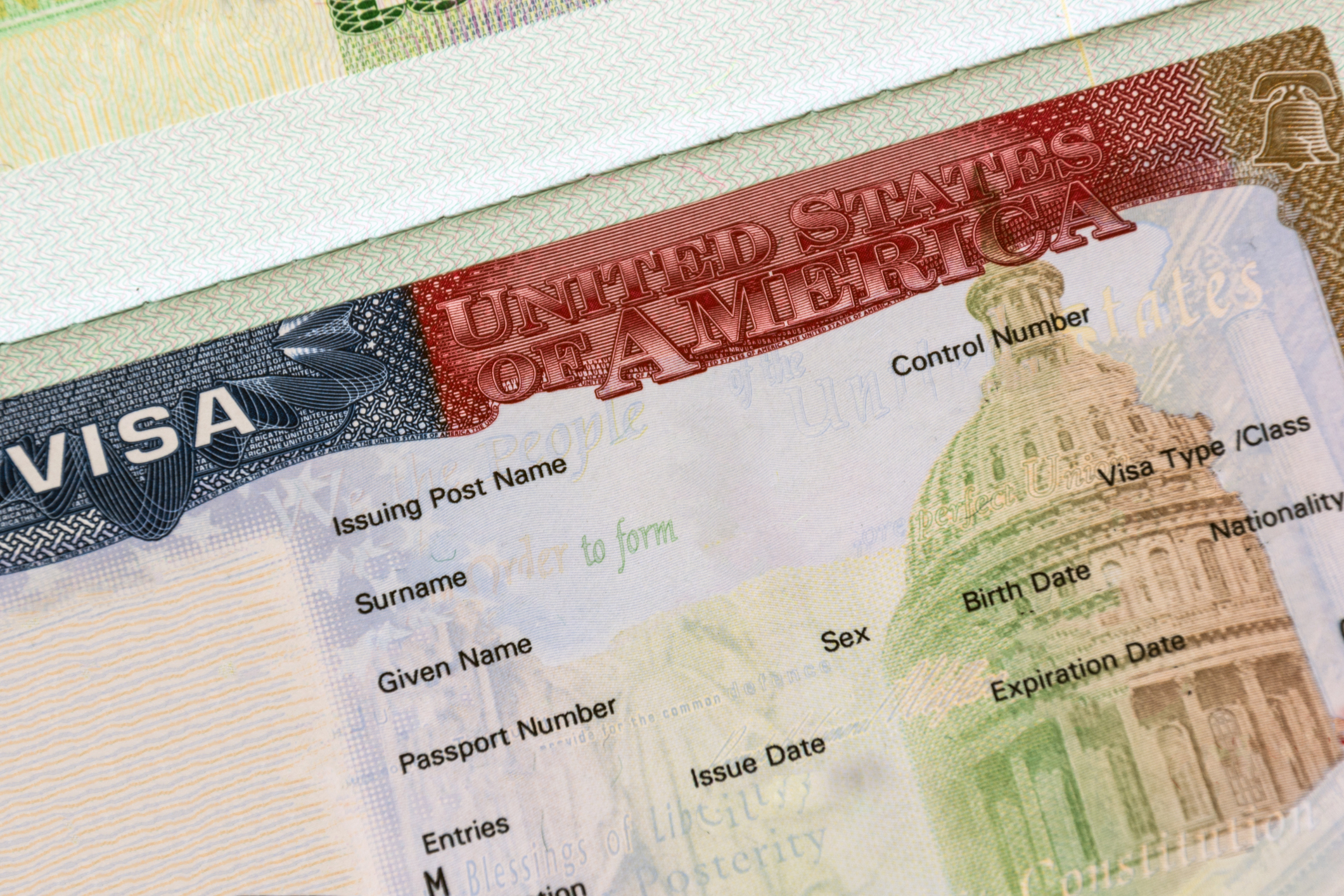 iStockphoto, Inna Dodor
The EB-5 immigrant investor program did not die on November 21, 2019. Despite a giant increase in the investment amount and other challenges that program participants face, interest in EB?5 visas persists. It seems that the promise of American residency and citizenship will always be irresistible to many, including those with the means to seek the newly repriced "golden visa." So perhaps it should not have been a surprise that many EB-5 projects that had launched offerings at a minimum investment of $500,000 are seeing continued interest at $900,000 or even $1,800,000 per investor.
After a flood of applications rushing to get in under the old rules, the number of EB?5 visa applications to the U.S. Citizenship and Immigration Services (USCIS) has indeed plummeted. But a trickle of investment has continued, which will likely increase over time. EB-5 offerings that launched under the old rules, but were not fully subscribed, will be positioned to take advantage of this residual and recovering interest – especially if USCIS has already approved some of their investors' initial applications on Form I-526, which typically gives new investors confidence that the project as a whole will satisfy USCIS requirements.
Most EB-5 project sponsors know they can't sign up new investors with their outdated offering documents. But what exactly do they need to change to continue their offerings under the new rules? There is no single answer. While some projects were documented with enough flexibility to go forward with minor changes in disclosure, others will need fundamental changes down to their organizational documents. Therefore, every project must go through a similar process to identify necessary changes, a process outlined in this article.
The New Ground Rules
The U.S. Department of Homeland Security, parent agency of USCIS, adopted the EB-5 Immigrant Investor Program Modernization on July 24, 2019. Its new rules became effective for applicants who submitted Form I-526 petitions for conditional permanent residency after November 21, 2019.
Among the many changes made by the new rules, two will significantly affect the offering documents for EB-5 offerings that started under the old rules:
An increase in minimum investment amount from $500,000 in a Targeted Employment Area or TEA ($1,000,000 outside a TEA), to $900,000 in a TEA ($1,800,000 outside a TEA); and
A change in the method of determining TEA status. Investors applying on Form I-526 after November 21, 2019 cannot rely on TEA designation letters provided by state agencies under the old method. From now on, the USCIS itself will confirm TEA status under the new method when it reviews an investor's Form I-526.
A TEA is an area that receives favored treatment under the EB-5 program because it is either a rural area or has an unemployment rate of 150% of the national average or more. A project in a TEA can accept investors at the lower amount of $900,000 (and previously $500,000). The new rules especially narrowed TEA status based on high unemployment. Project sponsors can no longer ask their state to certify a special TEA cobbled together from many contiguous census tracts that have the desired average unemployment (sometimes decried as "TEA gerrymandering"). Under the new rules, unemployment rates are averaged only among the census tract where the new commercial enterprise principally does business and tracts that are "directly adjacent" to it. As a result, many projects in desirable urban areas that benefitted from TEA status under the old rules will lose it under the new rules, and the minimum EB-5 investment in those projects will jump from $500,000 to $1,800,000.
What will you need to change?
All offering and organizational documents need to be checked to make sure they will work under the new rules. The following types of offering documents are those most likely to need changes:
NCE formation documents. EB-5 investors invest in a "new commercial enterprise" (NCE) that typically operates as a fund and is organized as a limited partnership or limited liability company. Often the LLC operating agreement or limited partnership agreement that governs the NCE has been rigidly structured around "units" priced at $500,000. To the extent that investments and distributions won't work properly at a different investment amount, such agreements will need to be amended, which may require consent of a majority of existing investors. Fortunately, recently launched (and well advised) offerings often have built-in flexibility to accommodate different sized investments without needing amendment or consent of existing investors.
Private Placement Memorandum (PPM). An EB-5 offering is considered a securities offering under the U.S. Securities Act of 1933, which demands that the issuer disclose all material information to investors. The issuer should provide a PPM or similar document to give all investors comprehensive and consistent disclosure about the project and the nature of the investment. The new rules will affect disclosure in many parts of the PPM. Moreover, if any significant period has passed since the PPM was first prepared, simply by the passage of time disclosures about other aspects of the project or the investment will likely have become stale or otherwise inaccurate in ways that must also be disclosed. The task of updating the PPM is described in further detail below.
Subscription agreement or purchase agreement. This is the document by which the investor commits to make the investment. At a minimum, it will need to be revised to reflect the higher purchase price under the new rules.
Project Investment Documentation. Most EB-5 projects use a structure where the NCE either lends money to the project's development company or makes an equity investment in the project's development company. Sometimes the documents for these transactions have been rigidly structured around tranches of $500,000 for investment and repayment, and will not work for different investment amounts. In particular, provisions for funding repayment of an investor whose Form I-526 petition gets rejected by USCIS may have problems. Fortunately, these flaws can usually be fixed without a need to obtain consent from previous investors. But the changes would likely need consent of the project development company receiving the EB-5 capital as a loan or equity investment.
Updating a PPM. When an issuer updates a PPM for any reason, it must take a comprehensive approach. As noted above, federal securities laws require the issuer to provide investors with all material information about their investment, and to avoid any materially misleading omissions. If you update a PPM for some changes, such as the change in investment amount, but omit others, you may be portrayed as having chosen to conceal important information from investors. If the information withheld turns out to have been material – for example, if an undisclosed problem obtaining a permit leads to costly delays or failure of a project – the issuer may be liable under civil or criminal securities fraud statutes, or investors may have rescission rights (i.e., rights to a refund). During the course of an offering, EB-5 program sponsors should regularly review the PPM to confirm that its information remains current, and it is imperative they do so whenever any single part of the PPM is changed.
EB-5 offerings typically seek to be completed within a year, but recently it has become common for offerings to continue for two or three years or even longer. Among the factors contributing to this trend is the tendency of some investors to seek projects where earlier investors have already obtained Form I-526 approval, a process that now often takes years. In addition, recently issued USCIS policy on the use of bridge financing allows an EB-5 investor to receive job credit even after work on a project has begun or even after it has been completed, stretching out the period when new investors can join. It is practically impossible that a PPM will remain accurate two or three years after it was first written. Certainly a PPM prospectively describing a future business is not accurate for a new investor seeking to invest in a completed project that already has operating history. Yet many EB-5 issuers who plan to obtain investors under the new rules have been using offering documents that may be out of date and contain stale or inaccurate information.
The issuer can update a PPM with a comprehensive amendment that replaces the original PPM in its entirety, or by creating a "supplement" that is attached to the original PPM and read in conjunction with it. When updating a PPM for an EB-5 project, it is often of critical concern to avoid signaling that a "material modification" of the project has occurred for purposes of the EB-5 Program. This is because, when USCIS approves the first Form I-526 Petition for a project, that generally means that after a lengthy review the USCIS examiner has determined that the project is a qualifying investment under the EB-5 Program. Under a policy of "deference," later examiners generally will not revisit that determination, so later applicants on the same project will be reviewed only for their personal qualification, and not the project's overall qualification. When EB-5 sponsors update a PPM, securities counsel and immigration counsel should work together to ensure that new investors receive all material information while minimizing the risk that their I?526 petitions will trigger a new review of the project at USCIS.
Business Plan and Economic Analysis. The EB-5 Program requires that EB-5 investors must receive a business plan for the project, and if the project is sponsored by an EB-5 regional center, the investors must also receive an economic analysis, which uses statistical methods to forecast job creation. The new rules do not directly require changes to the business plan or economic analysis, but the issuer should consider whether they need revisions or any addendums as a result of the overall scope of the changes. For example, an EB-5 business plan must include a "Sources of Funds" table, and that data will change if the targeted offering proceeds increase.
First Step – Global Assessment
Before taking on the task of updating an EB-5 offering for the new rules, the project sponsor should consider three fundamental questions:
Are you still in a TEA? There is no grandfathering of TEA status, and new investors cannot submit your old state-provided TEA certificate to USCIS. If your TEA status has been based on high unemployment, you should consult with your immigration attorney, and perhaps your economist, to see if new investors will need to invest $900,000 or $1,800,000.
Is it marketable? You know how marketable your offering was at $500,000. How will the new investment amount affect that? Many factors come into play. For example, do you source investors in a country or region with a pool of sufficiently wealthy investors? Are you seeking investors from countries where extremely long waits for visas are already discouraging investors? Is your project more attractive because it already has investors who have obtained Form I-526 approval? Is completion of your project assured? Is it an attractive and high profile property? You will want to consult with your marketing partners, and perhaps even "test the waters" by making preliminary approaches to investors when permitted by securities laws and regulations.
Will you change the offering amount? Because going forward you will receive more money per investor, you have a choice: target the same number of investors and increase the amount of total proceeds you seek, or target the same amount of proceeds and reduce the number of investors you seek. For example, if an offering limited its number of investors based on the number of projected jobs, it may be able to raise more money with the same number of investors under the new rule.
Second Step – Revise the Offering Documents
If you have concluded that your offering will be marketable under the new rules and have decided whether to seek additional proceeds or make additional changes, it is time to involve legal counsel – both immigration counsel and corporate/securities counsel. They can assess your documents and make the changes necessary to fully retool the offering.
Third Step – Future Proof
The 2019 EB-5 Immigrant Investor Program Modernization will probably not be the end of the story. New legislative proposals before Congress may build on the new rules, or in some cases may provide relief from them. For example, one proposal would lower the minimum investment amount in a non-TEA project from $1,800,000 to $1,200,000.
As long as you are revising and updating your documents – and especially if you have to obtain consent from existing investors for any changes – why not take this opportunity to build in some flexibility for the next changes that might occur? One cannot anticipate all changes, but by planning ahead now, your next retooling could be much easier, and possibly less costly, to accomplish.
* * *
Charles Kaufman is an attorney and shareholder of Lexcuity PC, fka Homeier Law PC, an innovative law firm advising clients in both traditional and non-traditional financing. With over 24 years of experience advising growing businesses, providing leadership in crowdfunding, corporate finance, legal and strategic affairs and global compliance, Charles is a key advisor in the cryptocurrency and STO space helping companies navigate the ever-changing regulatory landscape.
Jor Law, a founder of Homeier Law PC, the predecessor of Lexcuity PC, has represented a broad variety of clients, both domestically and internationally, from Fortune 100 companies to startup businesses and entrepreneurs in a wide range of industries, including financial services, cleantech, entertainment, aviation, food and beverage, hospitality, manufacturing, retail, real estate, and technology. Jor is particularly well-known for his unparalleled expertise in alternative finance, including EB-5 finance and crowdfunding,

___
Equities Contributor: Jor Law
Source: Equities News