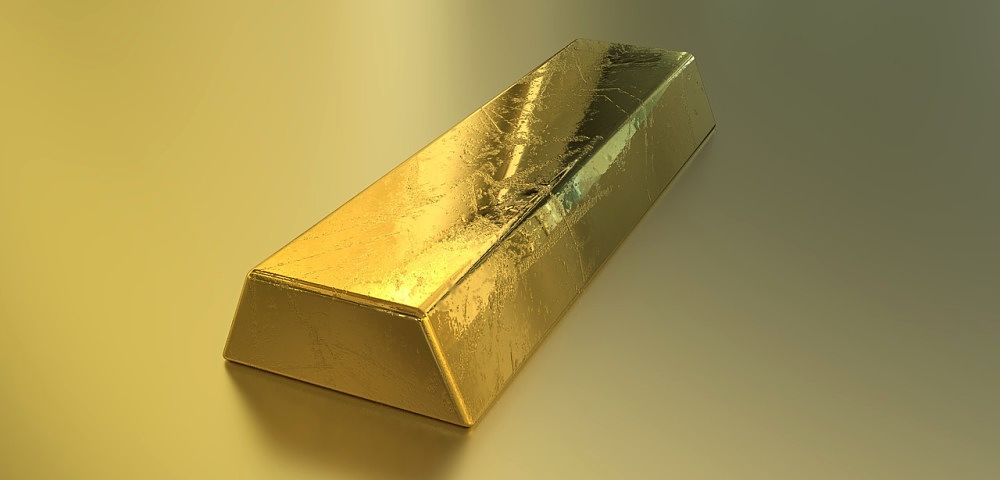 There are good reasons to add commodities, including gold, to portfolios now. Global economic growth is solid, so demand for most commodities should increase faster than supply, says Bob Carlson, editor of Retirement Watch.
Central banks still are trying to push inflation higher, and higher inflation usually boosts commodity prices. Of course, political turmoil around the globe is likely to support the price of gold and other hard assets.
Because of these factors, commodities have been forming a bottom since the bear market ended in early 2016. Let's start with gold.
We want to have a small amount of gold in most of our portfolios now as both an inflation hedge and a crisis hedge. I recommend owning gold through the exchange-traded iShares Gold Trust (GLD).
It historically has had lower fees than the alternatives. I also believe it attracts less of the fast-trading hot money. IAU buys and stores gold, so you don't worry about storage, insurance and other factors.
You own shares of the trust that trade on the New York Stock Exchange, so you can buy or sell any time the exchange is open. You pay the 28% tax rate on long-term capital gains.
You can own IAU in an IRA or another retirement plan without penalty. IAU is up 4.44% in the last four weeks and 11.65% for the year to date.
---
---
We also want to own a broader position in commodities and, again, I favor an ETF, iShares Commodities Select Strategy (COMT).
COMT can invest in any of 24 commodities.
It doesn't try to replicate an index. Instead, it uses proprietary quantitative models of the fund manager, BlackRock, to determine the allocation.
The ETF invests in futures and options of commodities, as well as in stocks of commodity producers. It broadly defines commodity producers, so it can invest in consumer staples companies.
The fund recently was about 30% invested in stocks and 70% in futures and options. Recently, as a percentage of the total ETF, the fund was invested 16% in agriculture, 6% in base metals, 4% in timber, 3% in precious metals and 2% in energy.
The futures and options were invested 42% in energy, 15% in agriculture, 6.5% in base metals, 4.6% in livestock and 1% in precious metals.
Energy is the largest concentration of the fund and is likely to be above 25% all of the time. The fund is up 0.58% for the last four weeks and down 2.65% for 2017. The fund issues 1099 forms at tax time, not K-1s.
Bob Carlson is editor of Retirement Watch.
Subscribe to Bob Carlson's Retirement Watch here…
About MoneyShow.com: Founded in 1981, MoneyShow is a privately held financial media company headquartered in Sarasota, Florida. As a global network of investing and trading education, MoneyShow presents an extensive agenda of live and online events that attract over 75,000 investors, traders and financial advisors around the world.
DISCLOSURE: The views and opinions expressed in this article are those of the authors, and do not represent the views of equities.com. Readers should not consider statements made by the author as formal recommendations and should consult their financial advisor before making any investment decisions. To read our full disclosure, please go to: http://www.equities.com/disclaimer