Retirement Planning: Common Mistakes to Avoid
Derek Hansen Follow |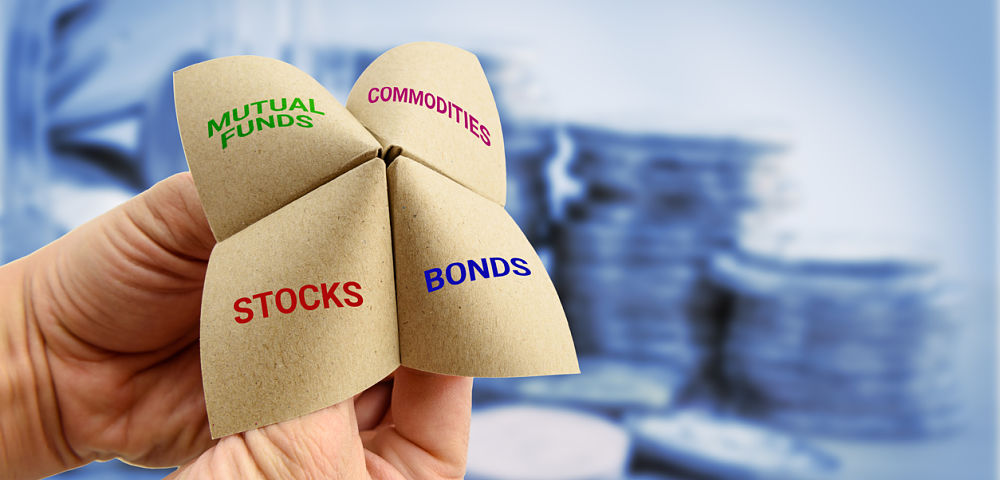 "As in all successful ventures, the foundation of a good retirement is planning." – Earl Nightingale

Planning for retirement is a task that many of us tend to put off for a later date, but it is a necessary task which each of us must inevitably face at some point in our careers. If you are new to retirement planning, it is easy to make some mistakes along the way. This is understandable, as this phase of our lives is still unexplored territory. Fortunately, we can learn a great deal from industry experts and those that have started the process before us. This is important because it can help us to avoid some costly mistakes as we enter a new phase in our lives.
One of the most common mistakes new retirees make is assuming the market will only travel in one direction. Our retirements accounts must always position for protection and guard against potential declines in the market. We are now witnessing a record bull run in the stock market but it is wrong to assume that these types of gains will happen forever. But, if you are getting ready for retirement, you are old enough to remember the financial crisis of 2008 and other periods of downside in the broader market.
We talked to Marco Lima, CEO of MRA Advisory Group to reveal many valuable insights into the process of retirement planning. We were able to uncover some of the common mistakes which typically impact investors as they start planning for their retirement years. At several periods this year, market volatility has risen significantly and this requires a more proactive stance from investors looking to protect savings. Forgetting our economic history can often mean that we are doomed to repeat it. and adopting a properly-structured approach can help to set us on the right path. Below are some of the other common mistakes made in the early stages of the retirement planning process.
Start Saving Too Late
"There are many keys to achieving a successful retirement plan, and maintaining savings discipline stands out as the most important trait to achieve retirement success," Mr. Lima explains. "In today's world, savers can be easily distracted by living it for today and spending it for today. It's crucial to also focus on the future version of you. This is done by having a systematic savings plan: start saving early and make a personal commitment to increase your savings rate every year to keep up with inflation."
The problem of procrastination is common, and the effects can be significant. This is why the power of compounding interest is an economic factor that should be understood when looking at your finances on a long-term time horizon.
"The great news is that the retirement life span of Americans can now stretch 30 plus years. The bad news is that solving for retirement income is often the most expensive financial goal for Americans given the amount of money needed to maintain retirement lifestyles over their lifespan," Mr. Lima explained.
Statistics show that starting to save in your 20s generates the best results over time. But this is not to say that it is too late if you miss this early window. In fact, it is never too late to start saving for your retirement. It is just best to remember that earlier is always better, and that "now" is the best time to start if you have not already done so.
"Based on the near-term outlook, investors need to pay closer attention to core investing principles such as risk management, diversification and time horizon. Don't follow the herd and don't try to beat the markets. Most experts can't beat the market anyway," Mr. Lima explains.
"Target your investment performance to achieve the rate of return needed to achieve your retirement goal as determined by a carefully thought out financial plan. Investors should be reminded that they are the ones retiring, not the S&P 500. As such, the investment performance targets for retirement are often different than the rate of return target for the market. And, that's OK."
Protect Against Long-term Health Care Costs
Taking the broader view is excellent advice, and this can help investors avoid short-term fluctuations in the market. People are living longer these days, and the unfortunate downside of these trends is the rising level of healthcare costs shouldered by most households. In the chart below, we can see the effects of these trends over a 50-year time horizon.
Since 1960, the cost of healthcare has skyrocketed as a per-capita share of GDP. As we move into our retirement years, this is a factor which will always be of primary importance. According to the Genworth Cost of Care Survey, the average American underestimates the cost of in-home long-term care by nearly 50%.
Fortunately, the trend in rising costs has softened a bit over the last decade, which means that these increases will be manageable. But this is only the case if we are able to accurately plan our finances in anticipation of our needs for the future.
Not Having An Income Plan
Once the paychecks stop, even the wealthiest retirees need a reliable income stream. When asked about the challenges will investors face heading into next year, Mr. Lima explained: "Most economic indicators are signaling that we are approaching the end of the late business cycle, with the next cycle being a recession. While the timing of the end of the cycle is difficult to predict, 2019 will bring additional market volatility. Against this backdrop, the geopolitical environment is poised to bring additional uncertainty in the markets."
Of course, the best way to ensure that we protect against these risks and never run out of money is to have an income plan (which includes proper Social Security maximization strategies). Constructive retirement planning maps out the next 20, 30, or 40 years so that you and your loved ones can see all of the expenses which are likely to arise during these periods. Certain types of investment vehicles (i.e. dividend growth stocks) can also be supportive in the process of income generation during the retirement years.
The path to retirement can be a complicated journey, and this is why is it always good to have an expert guide to help avoid the potential missteps along the way. Advice from friends and family can be helpful, but there is never a substitute for a trained financial advisor who will be aware of the most updated products and strategies which will be able to help you to achieve your long-term goals in retirement. It is always best to spend time sitting down with an independent financial advisor so that each investment decision can have the desired impact on your retirement future. Financial advisors will a strong track record and a priority on income planning can help you to avoid many of the common pitfalls typically encountered along the way.
This article originally appeared on Dividend Investments, which aims to identify the best income stock opportunities in the market.
DISCLOSURE: The author has no positions in any assets mentioned.

---
The views and opinions expressed in this article are those of the authors, and do not represent the views of equities.com. Readers should not consider statements made by the author as formal recommendations and should consult their financial advisor before making any investment decisions. To read our full disclosure, please go to: http://www.equities.com/disclaimer