Resistance Becomes Support As Market Continues Its Rally
David Nelson, CFA CMT Follow |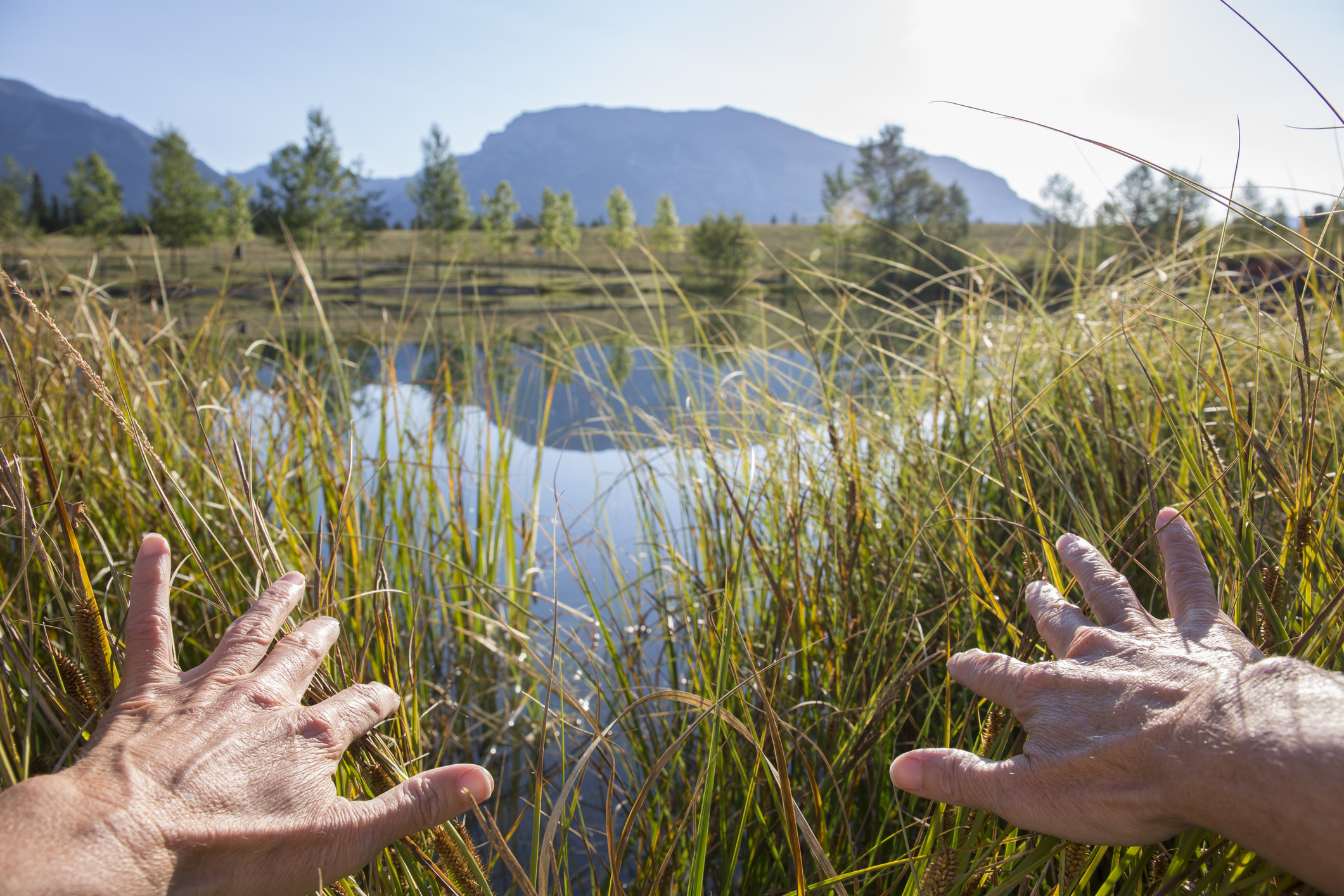 iStock.com/AscentXmedia
Going to keep it short this week as nothing really new to report since Thursday's D2 Show. On Friday, markets closed out the week with another all-time high and no shortage of opinions on what's next. One common thread surrounding the weekend commentary from both the media and sell side research was the latest rally has been driven by cyclical stocks a bit unusual given some of the weak economic data we've discussed in previous posts.

Caterpillar Downside Surprise?

The Wall Street Journal's post Cyclical Shares Propel Stock Market to Latest Milestone points out that banks and manufacturers were among the biggest gainers over the last month. The improving yield curve I discussed in last week's article The Worm Turns explains what's driving bank shares. A steepening yield curve goes a long way to improving net interest margins, but the manufacturing rally is a little tougher to get a handle on. PMI data has improved slightly but still sits under 50. Nothing gets more cyclical than a company like Caterpillar (CAT) which has rallied 9% since their October 23 earnings report. CAT missed both the top and bottom line and issued downside guidance usually a prescription for negative price momentum. Not this time. CAT is up close to 9% since reporting. So, what's behind the change of heart and seemingly bad news morphing into good news.

Purchasing Managers Index


We've had 3 months of sub 50 PMI (Purchasing Managers Index) data yet Industrials [ (XLI)] are outperforming the broad market. The Wall Street Journal isn't alone in this line of thinking. Goldman's David Kostin points out much the same so it begs the question what does the market see that analysts and strategists may have missed. Price performance shouldn't be ignored especially when it takes out key resistance or support levels.

Cyclicals vs Defensives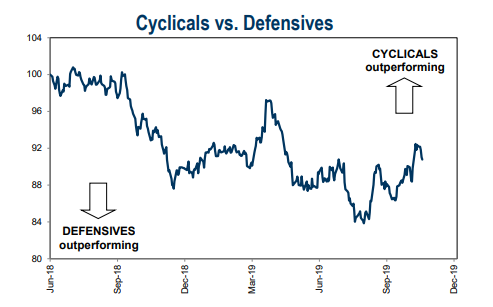 I suppose the obvious theory is hopes rising around a possible phase 1 trade deal between the United States and China. Maybe, but I think there's more to it than that. Even when it looks like the deal is falling apart pull backs are shallow sometimes lasting only a few of hours. Is it possible that some type of broad economic turn is taking place that all the analysts missed? It's only lasted a couple of weeks, but global stocks have started to outperform as well. A couple of weeks a trend does not make but with 40% of S&P 500 revenue offshore it would help explain to some degree the recent rally at home.

S&P 500 - Resistance Becomes Support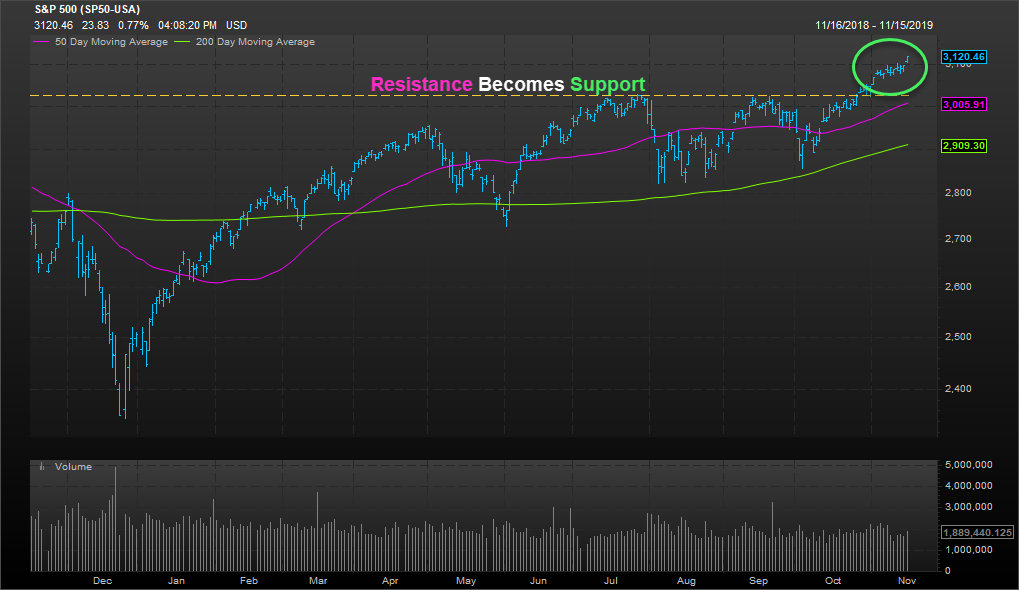 It's too soon to say but maybe the real answer lies in the fact that stock prices are a forward-looking mechanism. While current events drive short term trading price performance says a lot more about what lies ahead than what we see in the rear-view mirror. Are we extrapolating forward recent returns and setting ourselves up for a big disappointment? Therein lies the question and one I'm not prepared to answer just yet.

Earnings for the most part are behind us so traders and fund managers will focus on other parts of the news cycle. With impeachment hearings heading into their 2nd week and every corner of the planet a geopolitical hot spot there's no shortage of market moving events to digest as we climb the Wall of Worry.
_____
Equities Contributor: David Nelson, CFA CMT
Source: Equities News
DISCLOSURE: The views and opinions expressed in this article are those of the authors, and do not represent the views of equities.com. Readers should not consider statements made by the author as formal recommendations and should consult their financial advisor before making any investment decisions. To read our full disclosure, please go to: http://www.equities.com/disclaimer. The author of this article, or a firm that employs the author, is a holder of the following securities mentioned in this article : None
Companies