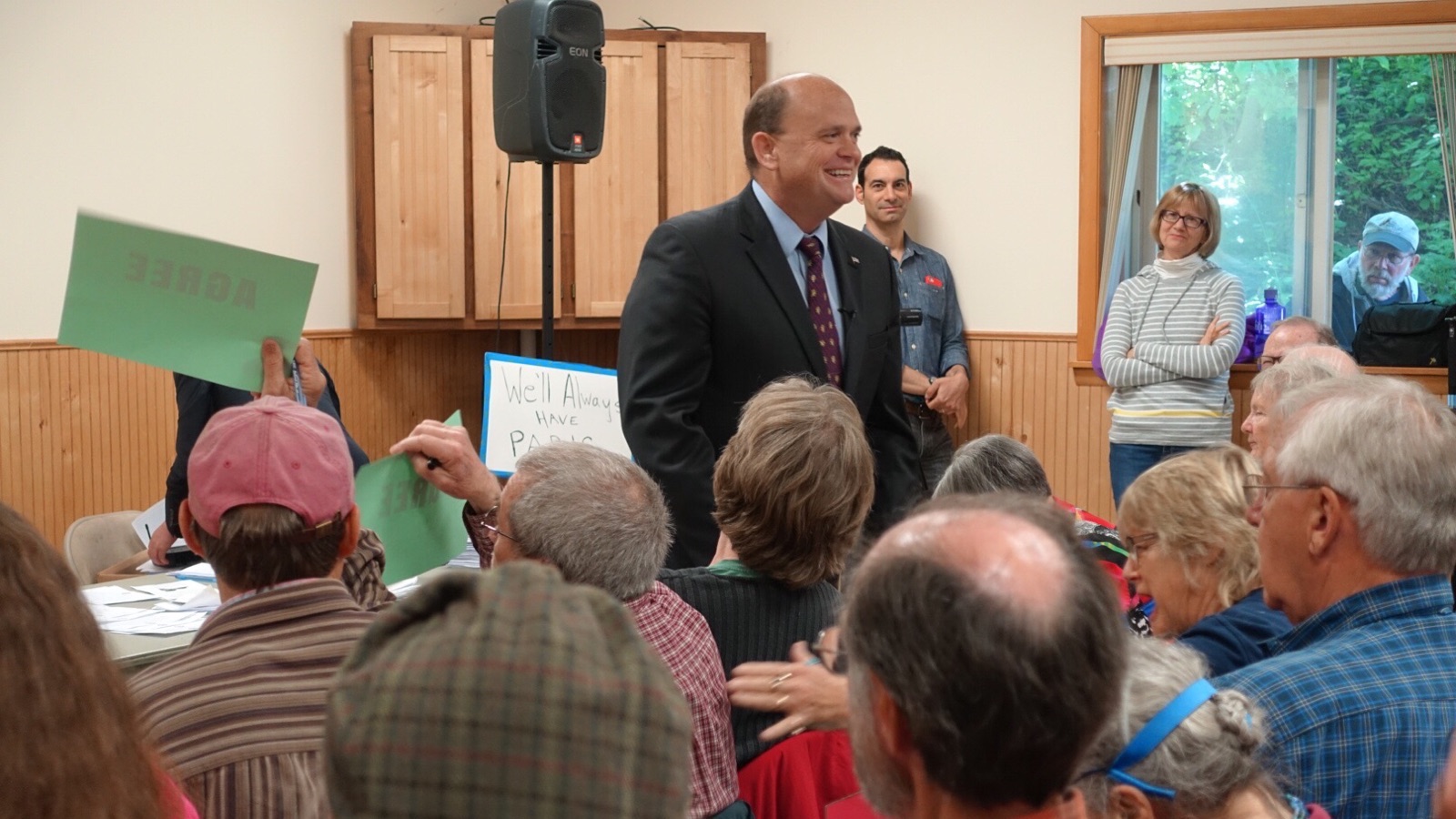 Image: Tom Reed. Source: reed.house.gov
Tom Reed, a Republican who has represented western New York districts in the United States Congress since 2010, apologized Sunday and took "full responsibility" for sexual misconduct allegations made against him last week by a former lobbyist.
Reed also announced he would not run for any office in 2022, when his current term in Congress ends.
My statement— pic.twitter.com/WCyvxjjZo5

— Tom Reed (@TomReedCongress) March 21, 2021
His statement, posted on Twitter, follows an article by The Washington Post article published Friday, in which Nicolette Davis, now 29 and a second lieutenant in the U.S. Army, accused Reed, 49, of inappropriately rubbing her back and unhooking her bra without her consent during a 2017 networking trip in Minneapolis.
The congressman, who had initially called Davis' account "inaccurate," said Sunday, "I hear her voice and will not dismiss her. In reflection, my personal depiction of this event is irrelevant. Simply put, my behavior caused her pain, showed her disrespect and was unprofessional. I was wrong, I am sorry, and I take full responsibility."
Davis told The Post that Reed was drunk at the time of the incident and that she asked another patron in the bar they were in for help. That person pulled Reed away from her table and outside, she said.
In his statement on Sunday, Reed said the 2017 incident occurred when he was struggling with alcoholism. Later that year, Reed said he entered treatment, which helped him realize he was "powerless over alcohol."
"I am now approaching four years of that personal lifelong journey of recovery," Reed said. "This is in no way an excuse for anything I've done. Consistent with my recovery, I publicly take ownership of my past actions, offer this amends and humbly apologize again to Ms. Davis, my wife and kids, loved ones and to all of you."
The congressman said he also planned "to dedicate my time and attention to making amends for my past actions."
Reed, who had previously announced he would be retiring after his sixth term ends next year, had been among the members of Congress calling for the resignation of Democratic Gov. Andrew Cuomo over his sexual harassment allegations.
In late February, Reed, a former mayor of Corning, New York, told Fox News he was "seriously considering" running against Cuomo for governor.
Cuomo, who is up for reelection in November 2022, is facing increasing pressure to step down following a series of sexual misconduct allegations and criticism over his administration's handling of COVID-19-related deaths in nursing homes.
_____
Source: Equities News