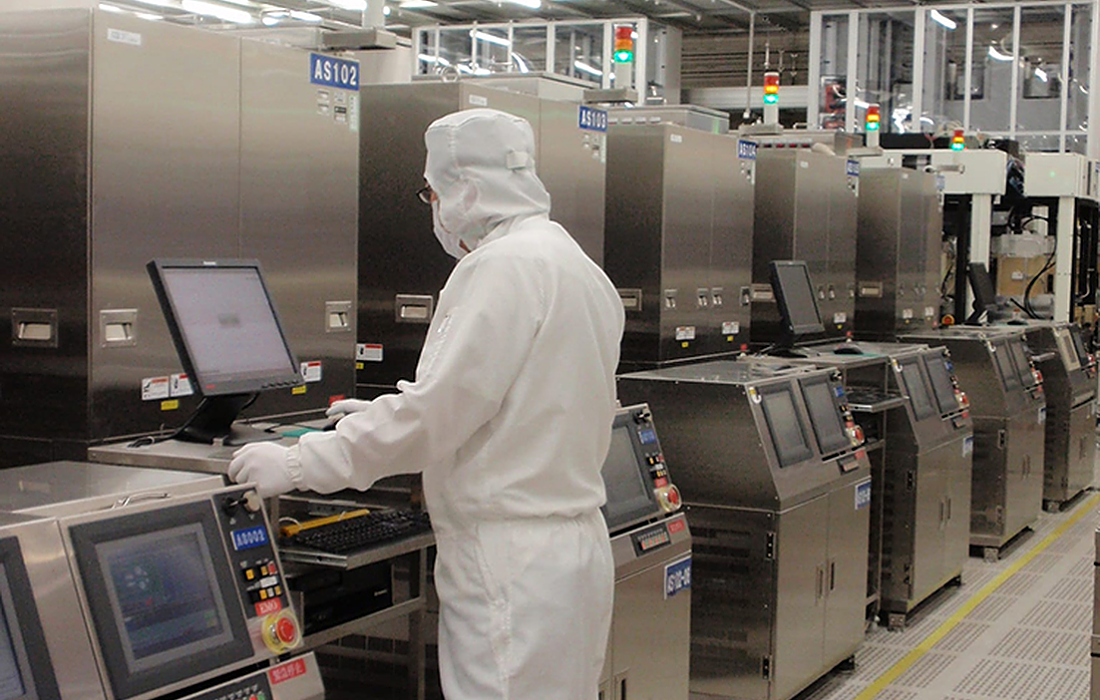 Image source: Renesas Electronics
Renesas Electronics Corporation (OTC US: RNECY), a key automotive semiconductor supplier, said one of its plants in northeastern Japan damaged by a fire in March will be running at full capacity by the end of May.
On Monday, Renesas said it restarted partial production over the weekend at the Naka plant and will gradually ramp back up to 100% output by the end of May and should reach its previous shipping volumes by early July.
Following the March 19 fire, the company said it expected production to be halted for at least a month while it replaced the ruined equipment.
Of the 23 machines damaged in the blaze, Renesas has replaced 17 units already and said it is working to procure the remaining equipment.
About two-thirds of production on the advanced 300mm wafer line affected is automotive chips, but the company has said it is working with auto manufacturers and their suppliers to minimize the impact.
Since the fire, Renesas, which makes chips for Nissan Motor Company, Honda Motor Company and Toyota Motor Company, shifted production to other factories and placed orders with overseas manufacturers to help make up for the shortfall.
During a media briefing Monday in Tokyo, Renesas chief executive officer Hidetoshi Shibata said, "I appreciate all the help from our partners that enabled us to restart the factory without falling behind."
Shibata declined to provide details on the fire's financial impact and said the company would give an update with its next earnings report.
For the past several months, the auto industry has faced a global chip shortage that was caused in part by increased demand for consumer electronics amid the COVID-19 pandemic.
As a result, several major car companies have scaled back production because of supply chain issues.
_____
Source: Equities News