Remortgage Your Home and Invest in New Streams of Income
Andrej Kovacevic Follow |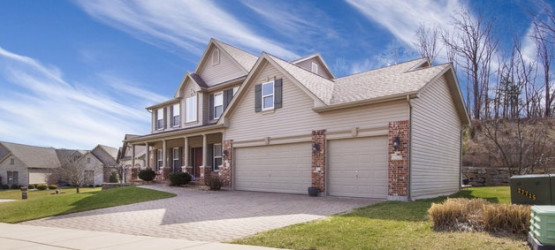 The dream is to own a home free and clear, which people can achieve after some time. The freedom is great, but now you are sitting on all that equity you can use to fund other endeavors. You can tap into a financial stream that you can use to invest in profitable endeavors provided you take the right steps.
Get a Good Loan
The first step is to make sure you get the best possible deal when you apply for your mortgage. There are few steps you can take beyond making sure your credit score is somewhere between 580 to 640, like the following:
Decide on the Rate
You want to figure out if you want a fixed-rate on your mortgage or an adjustable-rate. Most people choose an adjustable one because it normally comes with an introductory period with very low interest rates, but you should know that your rates are going to be based on the lender's interest rate index. A fixed-rate ensures your rates won't go up though they will not go down either.
Consider the Points
You are usually given an option to pay for points. The amount is normally around 2,000 but it can lower your interest rates. Some lenders may offer you the opportunity to lower your initial fees. This perk is given in exchange for higher interest rates, so be careful not to fall for this tactic.
Negotiate for Yourself
It is important to remember that all those fees, such as the closing fees, are negotiable. You do not have to accept terms until you've reviewed a few lenders. It might be a good idea to know your estimates, which you can calculate if you click here for a mortgage calculator. Compare all estimates, and share the numbers with each lender to see which lender gives you a better deal. Remember to keep your mortgage submissions into a two-week window to avoid the temporary credit score drop.
Ideas to Consider
Some people use the loan to pay off debts while others use it to upgrade their homes. These are good ideas, but those who want to find ways to make money with the loan should consider some of the following ideas to create additional streams of income:
Rental Property
You are going to have enough capital to buy a rental house, apartment, or condo in cash. This allows you to actually rent this property out to others and make money after you pay back the loan. It is a smart and relatively sure way to make additional cash. Plus, you'll have a backup house just in case.
Investing Ideas
There are a number of investing opportunities out there for you to consider. There are stocks, bonds, and even cryptocurrencies that you can look into to see if any of them interest you. It may be a good idea to limit your investing cash so that you can keep some cash for other endeavors. Make sure to spread out your investments to improve your chances of success.
Now, it is important to remember that this is borrowed money, so you are going to have to create a plan to pay back. You do have a long time to pay, so you should be able to create a sustainable stream of income that could help you pay back and sustain your life better than ever before. Be sure to consider talking to a financial expert or planner to help you figure out how to work your finances in your favor. Yes, taking out a loan to invest and make additional cash is a risk, but nothing is gained without taking risks.
DISCLOSURE: The author has no disclosures.

---
The views and opinions expressed in this article are those of the authors, and do not represent the views of equities.com. Readers should not consider statements made by the author as formal recommendations and should consult their financial advisor before making any investment decisions. To read our full disclosure, please go to: http://www.equities.com/disclaimer