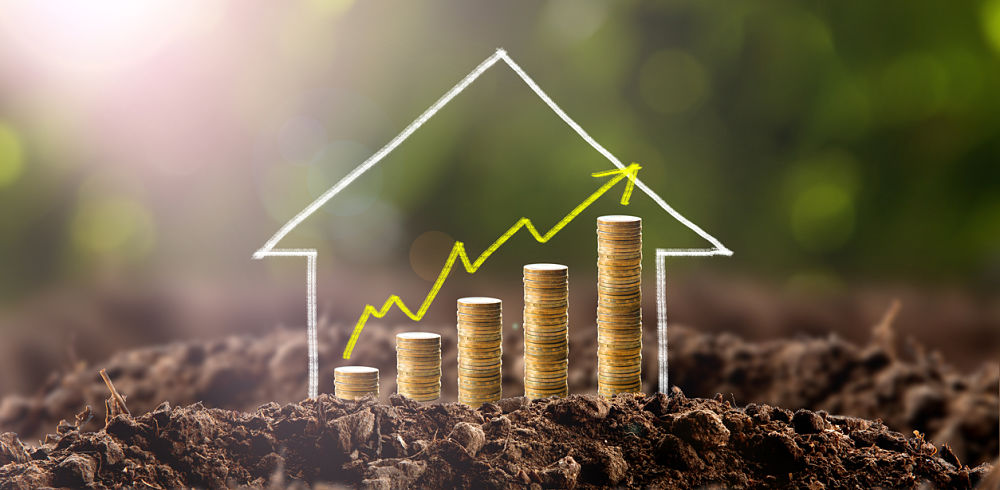 I know from talking to many investors that finding reliable income is more important to them than long-term capital gains, suggests Jim Powell, editor of Global Changes & Opportunities Report.
Fixed Income Investments — bonds and CDs — offer very low returns, but the safety they offer makes them attractive to many investors. Just remember to change your strategy from buying long-term securities that will be left behind as the Fed pushes interest rates up – to buying short-term securities that you can roll over as higher returns come along.
REITs are widely considered to be poor investments when interest rates are rising. That is correct — but only for the short term.
The inflation that always accompanies higher interest rates will push rents and property prices up – usually within a year. Once the inflation juggernaut gets moving, REITs usually become excellent sources of reliable income. Here are some recommendations among REITs that should work as the Fed raises interest rates this year.
Among the most conservative, and yet promising, REITs are those that specialize in hospitals, clinics, and other healthcare facilities.
Medical properties are almost recession-proof. I don't remember ever seeing a medical building that wasn't fully rented. With the Baby Boomers getting longer in the tooth, I think medical REITs will do very well.
One such REIT is Medical Properties Trust (MPW), which owns buildings throughout the US and in some foreign countries. MPW is now paying a very attractive 7.69% dividend. That's over two and a half times what Uncle Sam pays on its 10-year Treasury bonds.
If you wish to capture the current high yield of 7.6%, you should act while the stock is still recovering from the correction. Because the dividend yield is the dividend divided by the stock's price, as the price goes up, the yield will decline.
For many investors, the gold standard REIT is Realty Income Corporation (O) that manages over 5,100 properties. The company is diversified over 47 industries. No single tenant accounts for more than 6.8% of its income.
Realty Income has an additional attraction that makes it popular with many investors: it sends its dividend checks each month instead of quarterly.

Jim Powell is editor of Global Changes & Opportunities Report.

Subscribe to Jim Powell's Global Changes & Opportunities Report here…

About MoneyShow.com: Founded in 1981, MoneyShow is a privately held financial media company headquartered in Sarasota, Florida. As a global network of investing and trading education, MoneyShow presents an extensive agenda of live and online events that attract over 75,000 investors, traders and financial advisors around the world.