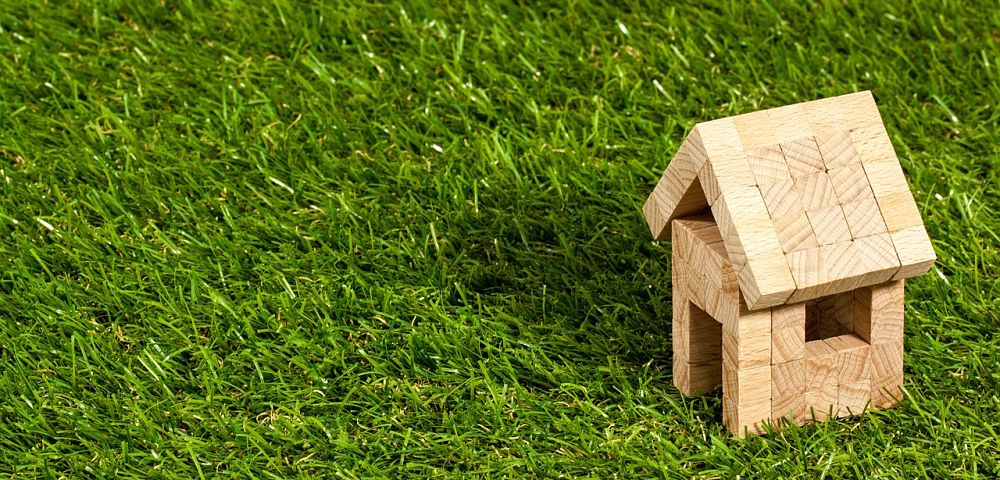 It made sense to follow my
last article (REITs 101), with some powerful REITs in Retirement.
So here are 10 notes and
5 ideas to help pave your way:
1. First, congrats if you're
currently experiencing that sought-after phase of life, where the work-a-day routine
turns into… something special, new, different. In retirement, the key words are:
enjoyment, planning, and repeat.
2. If you're not yet there,
but can see retirement coming, it's a happy glimpse, so congrats to you. Of
course, the best pre-retirement advice: get your expenses budgeted, and your
investments in shape to support your needs. Start with either one. Investment words
for pre-retirement: planning, enjoying the planning, and, of course, repeat.
3. Since you already know
from my last article REITs are simple to own and understand, you know they
offer a premier retirement benefit: regular income, that's often above-market, whose
dividends can grow & grow (like a weedy garden).
4. A personal moment, so
you know who's talking. I'm marking over 3 decades of commercial real estate
experience, and have played "all the positions" – broker, developer, investor,
banker, adviser, teacher, and board member. 2019 marks my tenth year as a REIT
writer & analyst.
5. My investing
philosophy is informed and inspired in great measure from Benjamin Graham's
"The Intelligent Investor" – and I'm a big fan of Warren Buffett (and other
legendarily great investors). My choices are squarely found in the "value" camp:
looking for great companies at fair prices, and pouncing, when the market
underprices or undervalues them – for whatever reasons.
6. My investing approach is
centered around "fundamental analysis" – it's my secret of success, and how I
separate the winners from the losers.
7. I publish
recommendations on over 150 publically-traded REITs every month for my
newsletter, Forbes Real Estate Investor – recommendations ranging
from Strong Buy to Strong Sell (and stops in-between). It's quite thorough. (Our
January issue just came out.)
8. In retirement – or
anytime – crafting a worthy portfolio of stellar REITs requires selecting from the
most high-quality, steadfast companies; those with unique selling propositions,
best-in-class types, that "own" their category, and pay regular and growing
dividends. I call these particular REITs, "SWANs," which stands for "sleep well
at night"- perfect for a retirement portfolio.
9. Currently, only 28
REITs earn that SWAN label. I'll show you 5, hand-picked, in a moment.
10. Oh: please note: "5" does not a portfolio
make. It's too non-diversified. But when designed-in, with an overall mix of
stocks, ETFs, mutual funds, bonds, and other investments, sensibly
asset-allocated… these 5 REITs could provide a powerful boost and bedrock to
your portfolio and retirement cash flow:
Data Center REIT CyrusOne CONE specializes in enterprise-class,
carrier-neutral data center properties, providing "mission-critical" data
center facilities that protect and ensure continued operation of IT
infrastructure for approximately 1,000 customers (including more than 200
Fortune 1000 companies), via more than 45 data centers worldwide.
Physicians Realty Trust DOC is focused on Medical Office Buildings, a
healthcare REIT sector. Q3-18 portfolio of $4.3 billion: 250 healthcare
properties across 30 states, approximately 13.5 million square feet, about
96.0% leased; and weighted average remaining lease term approximately 8 years. Eight
of top ten tenants have an investment grade rating; the other two have very
strong balance sheets without a credit agency report.
Shopping center REIT Kimco Realty KIM has 450 properties across 78 million
square feet of leasable space, primarily in top 20 U.S. markets, providing 80% of
ABR (annual base rent). Around 75% ABR generated from grocery-anchored centers.
Also owns 9.74% of private grocer, Albertsons, which could see a 2019 IPO (and represents
~$500 million in value for Kimco).
W.P. Carey WPC, in business over 45 years, is one of the largest owners of net
lease properties, in the top 25 of the MSCI US REIT Index. Enterprise value
approximately $17 billion of "mission critical" commercial real estate: 1,186
properties covering approximately 133 million square feet – a portfolio of
high-quality single-tenant industrial, warehouse, office and retail properties,
producing $1.1 billion ABR, from a 10.5 year weighted average lease term,
amidst a 98.3% occupancy; primarily U.S. with about a 1/3 exposure in Northern
and Western Europe; and well-diversified by tenant, property type, geographic
location and tenant industry.
STAG Industrial STAG or "Single Tenant Acquisition Group" precisely targets
industrial properties, adhering to a relative value investment model, and
developing operational expertise in its target markets. Owns 381 buildings in
37 states, approximately 75.4 million in rentable square feet, free-standing
buildings, average size 215,000 square feet, focusing on Class B (secondary
markets). Monthly dividend.
Do your due diligence – and enjoy the great dividends these REITs can
provide!
For more information, including a link to subscribe to my newsletter,
visit my website HERE.