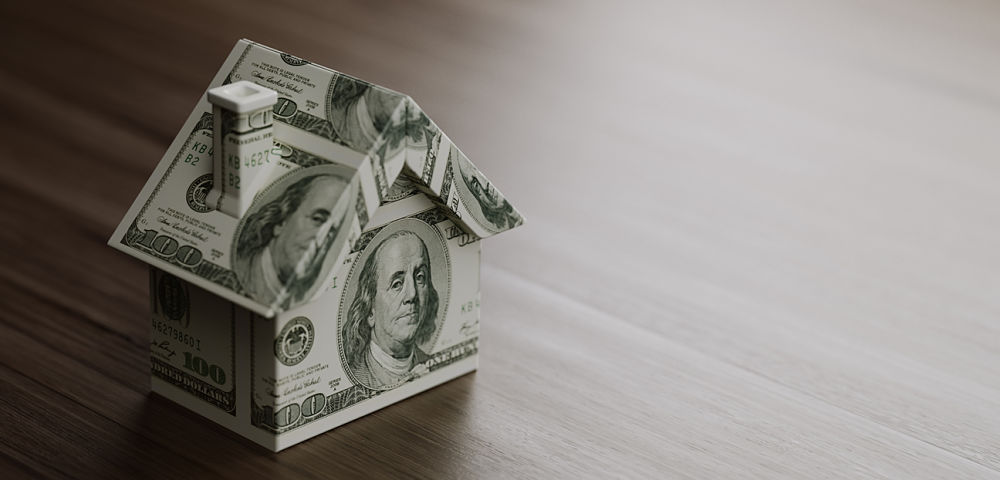 Happy New 2019! It's a great time to start new things, or revive forgotten projects (my diet? gym membership? yours? lol).
As I sat, calculating the 2018 results for my REIT newsletter's several portfolios, I was reminded of the importance of "the basics"… especially with such a recent, rollicking stock market.
So, here are some notes to make REIT investing as simple as "A-B-C, easy as 1-2-3!" (Thanks, Jackson 5!)
1. REITS are Real Estate Investment Trusts. They buy, own – and sometimes operate – real estate of various types. And REITs deliver regular income. By law (1960), a REIT must distribute at least 90% of its taxable income to investors, in the form of dividends: annually, quarterly (as most do), or even monthly.
2. "Equity" REITs can be found in over 15 different sectors and subsectors, including Retail (Shopping Centers, Malls), Office, Health Care (Senior Housing, Skilled Nursing, Hospitals, Medical Office Buildings, Health Systems, Research Labs), Triple Net Leases, Self-Storage; Apartment, Multi-Family, Single Family Home, and Campus REITs; Infrastructure & Cell Towers; Data Centers, Industrial, Lodging/Hotels/Resorts, Timber, and more specialty categories, including Farmland, Gambling, Prisons, Outdoor/Advertising, and Ground Leases. There are also "Mortgage" REITs, including Commercial and Residential holding mortgages and agency credit.
3. REITs come in various flavors: publicly-traded (as named symbols on stock markets, in mutual funds, or ETFs); non-traded, and as such may be illiquid for long periods of time (per Investopedia); and private REITs which generally are sold to institutional investors, not traded on a national stock exchange, and not registered with the SEC (and not subject to the same disclosure requirements as the other two types, per Nareit).
4. REITs are a core asset. I've been a real estate owner, developer, landlord, and investor my entire adult life. I added a writing career in 2009, as the U.S. was clawing out of a recession. Over these nine years covering the REIT sector, I've seen high-yielding, dividend-paying stocks, including REITs, typically outperforming the market.
5. Nareit, the industry's national trade association, estimates more than 80 million Americans own REITs through their retirement savings accounts and other investment funds. Today, publicly-traded equity REITs account for more than $2.0 trillion. REITs' track record delivering reliable and growing dividends, combined with long-term capital appreciation through stock price increases, has historically given investors total returns that are competitive with those of other stocks, and higher than most fixed-income investments.
6. While fundamentals remain solid in the REIT sector, much of the broad market's volatility in 2018 reflected investor concern that interest rates will rise much faster. Recent selloffs in the REIT market left many blue chips looking cheaper than they have in years. Meanwhile, U.S. economic fundamentals are strong: GDP topped 4% in the second quarter (the fastest expansion since 2014), unemployment dropped to 3.7% in September (a 49-year low), and many high-quality REITs trading at significant discounts.
7. REITs continue to generate predictable dividend growth. Third-quarter 2018 dividends paid by equity and mortgage REITs totaled $14.3 billion, a 9.8% increase above third-quarter 2017.
8. Learn more about REITs in a book called, "REITs for Dummies." Actually, the title is "The Intelligent REIT Investor: How to Build Wealth with Real Estate Investment Trusts" (Wiley, 2016), which I co-authored with Stephanie Krewson-Kelly. It's great for a new, yet serious investor, and is used as the textbook at colleges and universities around the country. We also recently produced an edition in Chinese.
9. Intelligent REIT investors can select REITs to own in 2019, by looking for those companies that can grow their dividends in spite of economic or geopolitical shocks, and have the scale and cost of capital to sustain their growth.
10. "DAVOS" is my REIT version of FAANG (that acronym for tech stocks Facebook FB, Amazon AMZN, Apple AAPL, Netflix NFLX and Alphabet's (GOOGL) Google). DAVOS is comprised of the five most popular REITs with the overall best dividend growth. DAVOS is really a benchmark, and not recommended as an actual portfolio itself, due to its limited diversification (just 5 REITs). But this basket of "best-in-breed" REITs delivered a 2018 weighted-average total return of +6.5%, while the S&P 500 index for the year was down -6.24%.
11. DAVOS is a good place to start doing your research and due diligence: Digital Realty Trust DLR, American Tower AMT, Ventas VTR, Realty Income O, and Simon Property Group SPG.
12. Finally, here's a worthy resolution to consider… Read my monthly newsletter with recommendations on over 100 REITs, Q&As with industry CEOs, deep dive research on specific sectors, the REITs to avoid and why – and more! One year to Forbes Real Estate Investor is… an intelligent choice. Subscribe today!
For more information, including links to order my book, or subscribe to my newsletter, please visit my website HERE.