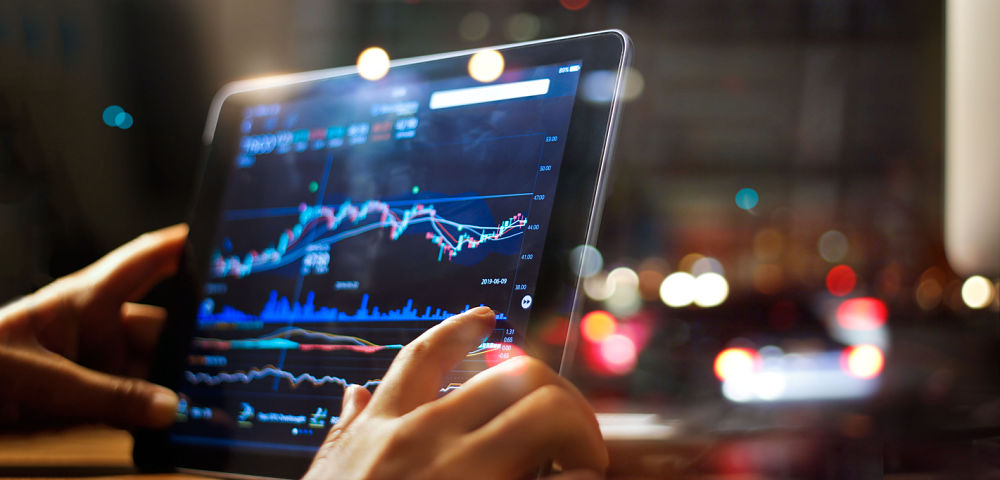 Challenge: Is it possible to avoid the clichés just about to swirl 'round the New Year's Resolution industry?
Probably not.
I could avoid the whole thing, completely. Swig my champagne at the stroke of midnight, and hit the hay. After all, what about all those strongly-held resolves from last year, and the year before that, etc. – the resolutions that didn't even reach the morning light of, say, January 5th?
No! This year can be different! As can I…
So, in the world of investing, and REIT investing, and my wider blessed life, here are 10 ideas for me, and perhaps inspiring for you.
ONE – I will expand my presence here on Equities.com, in service of being helpful to you, and thousands of other investors seeking an edge in their investments – and clear thinking with REIT investing (Real Estate Investment Trusts).
TWO – Find ways to work smarter, not harder. Being more organized, more patient. Allow the surprising and natural benefit of procrastination to do its magic. Expand my family office consulting business, and similarly, expand my time with my family.
THREE – Be nicer. This might be hard, as I'm already nice. Perhaps this actually means, be tougher when it's called for, and be able to quickly shift gears, as needed, knowing that others mean well (when they do).
FOUR – Increase the subscription base of my monthly Forbes Real Estate Newsletter, by a magnitude of over 400%. It's a labor of love, and the core work product that I produce, that's out there for the public to see. Over 38 pages each and every month. Including a unique, exclusive Intelligent REIT Investor's Lab, found nowhere else in the financial press – with my deep analysis and recommendations on over 150 REITs (taken from the universe of more than 225 publicly-traded REITs out there).
FIVE – Increase the value and premium offerings to subscribers in ways under wraps and under development for over a year. More about that coming soon – stay tuned!
SIX – Continue to search, find, and communicate to my readers… about the very best of the best REITs. SWANs, for sure ("sleep well at night"). Those "upper 1%" A+ companies that inspire in the way they do business, and conduct themselves: increasing earnings, being innovative, strengthening balance sheets, increasing dividends, and increasing their value in the market.
SEVEN – Be more courageous in "calling out" the ugly ducklings – and I mean the ones that never, ever turn into SWANs. These are those REITs that might look good with super high "sucker yields," but that are not operating with the investor in mind. Curious business practices, slippery dealings, unsettling aspects in the balance sheets, the prospect – or reality – of decreasing dividends, and the like. Stand strongly by a most-cogent analysis.
EIGHT – Look for ways to "step up" my game, along with that of my partners, team, and staff – in a mutual mood of overall growth & development, accountability, and creativity. "Without integrity, nothing works" goes the line. See the areas where integrity is lacking, or missing, and get them handled, cleaned up, tweaked, communicated about, etc. Settle not, and keep the aim set… on "Great!"
NINE – Maybe this is really number one, but: increase my health and well-being – not in grand, overarching ways, but in the quiet, simple – oftentimes personal – actions and gestures. I know what this means, and want to explore this, to see the kinds of results that can happen, incrementally, over time.
TEN – Expand my appreciation of my readers, subscribers, YOU. Without you, and my other readers, my writing efforts don't count. I value my loyal audience, and never take you for granted. I want to make sure you know it, too. I know who I'm writing for, and rooting for…!
Bonus ELEVEN (something here that I left off)
Come join the satisfied subscribers to my Forbes Real Estate Investor! The January edition includes my REIT forecast for virtually every property
sector. Also, the upcoming edition includes exclusive interviews with management teams of Realty Income O, Landmark Infrastructure LMRK, and Chatham Lodging CLDT. Don't miss out…..and most importantly, Happy New Year!
For more information visit my website HERE