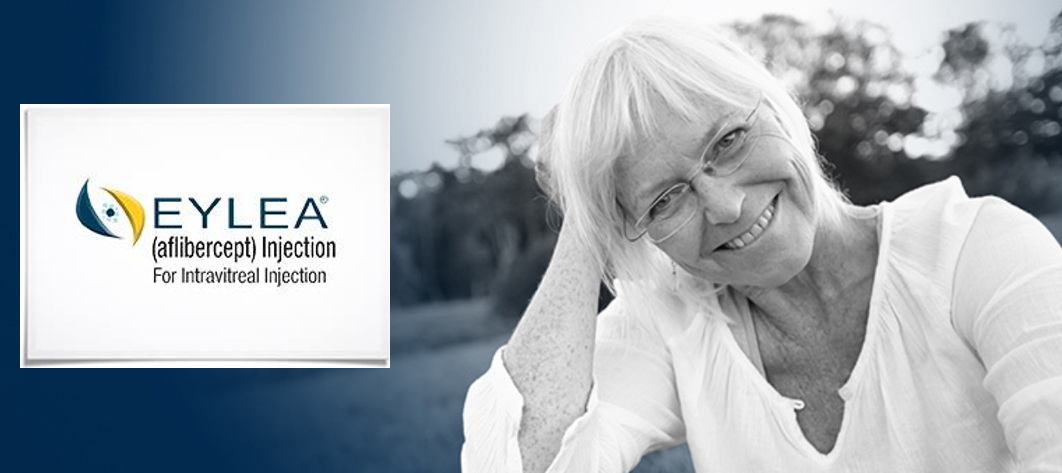 Diabetes and Diabetic Retinopathy
According to the International Diabetes Federation's Diabetes Atlas 2019, about 463 million adults, ages 20 to 79, are estimated to be living with diabetes around the world, or nearly 6% of the global population. By 2045, this number is projected to rise to 700 million global diabetes patients.
Diabetes is the leading cause of new blindness diagnoses in adults, according to the CDC. Globally, about 35% of people with diabetes
develop some form of retinopathy, in which the high levels of blood sugar cause damage to blood vessels in the retina. These damaged vessels can swell, leak, close or lead to the growth of new abnormal blood vessels—all of which can cause vision loss.
Vision-threatening diabetic retinopathy develops in about 10% of
people with diabetes, according to the American Diabetes Association (ADA) in its March 2019 report entitled, "Prevention and Management of Diabetes-Related Eye Disease. The ADA said that the economic burdens of diabetes and diabetic retinopathy "are enormous, with total costs of $327 billion—that is, one in
seven health care dollars attributable to diabetes—in the
United States."
Regeneron Data Shows EYLEA Treatment Reduces Likelihood of Vision-Threatening Events By at Least 75% in Diabetic Retinopathy Patients
Regeneron announced positive two-year results from its Phase 3 PANORAMA trial evaluating EYLEA (aflibercept) in patients with moderately severe to severe non-proliferative diabetic retinopathy (NPDR). The data were presented this past weekend for the first time at the Angiogenesis, Exudation, and Degeneration 2020 meeting at the Bascom Palmer Eye Institute at University of Miami.
Patients treated with EYLEA Injection 2 mg (0.05 mL) demonstrated a reduced likelihood of vision-threatening events by at least 75%. Meanwhile, 58% of untreated patients developed a vision-threatening condition or center-involved diabetic macular edema (CI-DME) within two years of entering the trial.
These data reinforce that regular EYLEA treatment can be highly effective at reducing the risk of new vision-threatening events among patients with moderately severe to severe non-proliferative diabetic retinopathy. The PANORAMA trial shows that more than half of all untreated patients developed vision-threatening events over two years, underscoring the value of treating patients proactively and regularly.

– Charles C. Wykoff, MD, PhD, PANORAMA investigator, retina surgeon and ophthalmologist with Retina Consultants of Houston.
The Phase 3 PANORAMA trial, which enrolled 402 patients, also showed a greater benefit for EYLEA patients treated at regular intervals (every eight weeks) compared to patients who received EYLEA treatment less frequently. Regeneron is currently enrolling patients in a Phase 2 trial (CANDELA) evaluating high-dose (8 mg) aflibercept in the treatment of neovascular age-related macular degeneration (wet AMD). Phase 3 trials on the docket for this year in wet AMD and diabetic macular edema (DME) will evaluate dosing intervals of 12 weeks and longer.
Through millions of injections and eight pivotal Phase 3 trials, EYLEA has built a substantial body of evidence and safety profile. High-dose aflibercept will hopefully build on this standard-of-care therapy and represents our ongoing commitment to ophthalmologic research and development. We are eager to explore the potential of high-dose aflibercept to deliver sustained vision gains and extended duration of action in patients with wet AMD and DME.

– George D. Yancopoulos, MD, PhD, President and Chief Scientific Officer, Regeneron.
Potential Expansion of an Already Blockbuster Drug
EYLEA is an inhibitor of vascular endothelial growth factor (VEGF) that has been a blockbuster for Regeneron, accounting for the lion's share of the company's revenue. In its 2019 earnings reported last week, Regeneron announced net product sales for EYLEA of $1.222 billion for the fourth quarter and $4.644 billion for the full year 2019, compared to $1.079 billion and $4.077 billion in the 2018 periods, respectively. EYLEA made up 95% of net product sales for Q4 and 88% of net product sales for the full year 2019. Total revenues, including collaboration revenue from Sanofi and Bayer, were $2.170 billion for Q4 2019 and $7.863 billion for the full year 2019.
Since first granting approval to Regeneron in 2011 of EYLEA for the treatment of wet AMD, the FDA has expanded the label several times to now encompass the treatment of macular edema following retinal vein occlusion (MEfRVO), diabetic macular edema (DME) and diabetic retinopathy.
EYLEA is already the number one prescribed treatment in its class for wet AMD, DME and MEfRVO, and this latest Phase 3 PANORAMA data could open the door to an entire new category of preventative use.
Novartis had a competitive drug, Beovu (brolucizumab) approved last fall that touted greater retinal fluid resolution versus EYLEA, but Kyle Blankenship at FiercePharma writes that the new entrant may have competitive issues nonetheless. He cites Piper Jaffray analyst Christopher Raymond, who called Beovu's "label a 'hot mess' without any Eylea-topping data included and no four-week dosing schedule." Mr. Blankenship also cited SVB Leerink analyst Geoffrey Porges, who criticized "the Beovu label's 'lack of clarity' on dosing, including sparse language directing physicians on how to choose between eight- and 12-week schedules."
The feeling here is that EYLEA doesn't have much to worry about from Beovu in the near term, particularly with this latest data that could expand the EYLEA label even further.
_____
Edward Kim is Managing Editor of Equities.com.
_____
Sources: Equities News