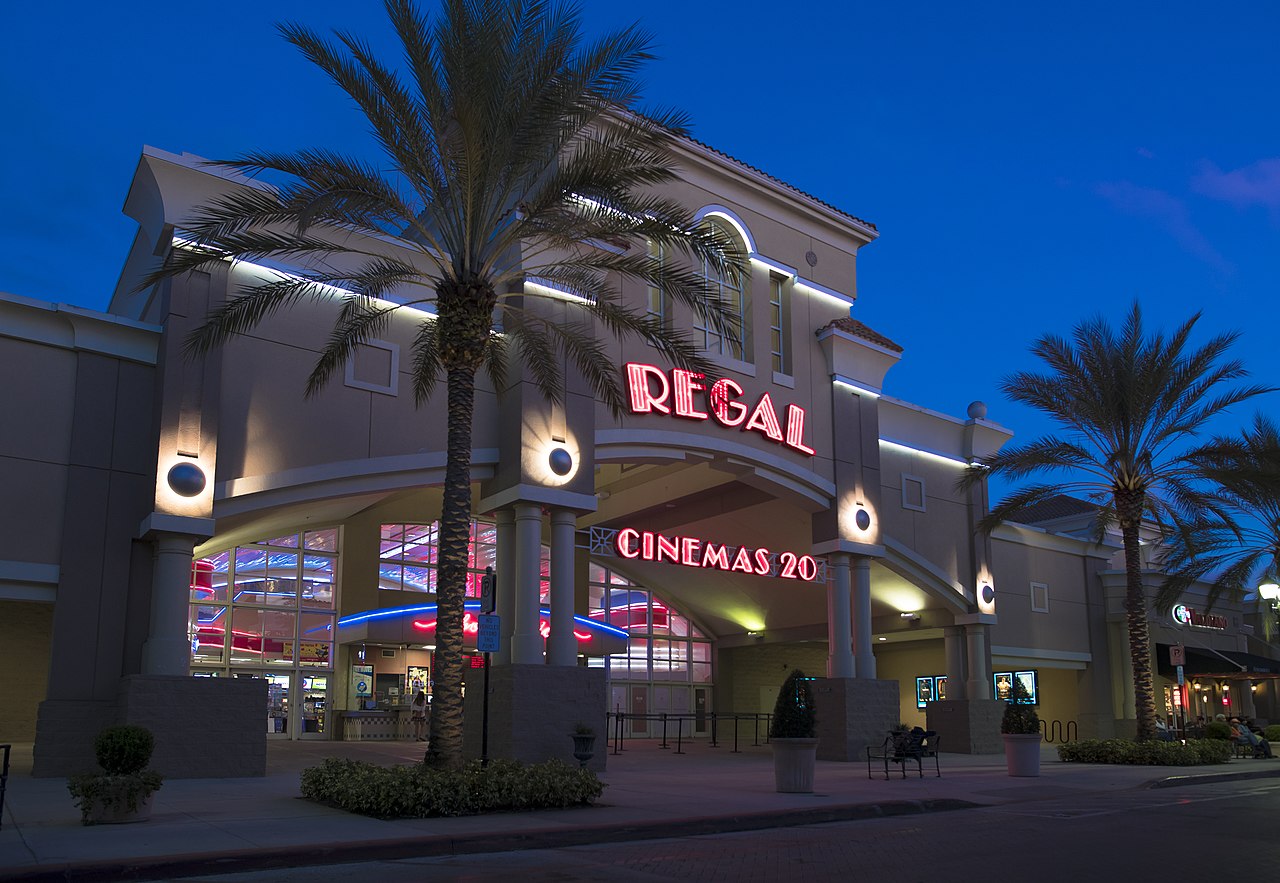 Image source: Regal Cinemas
As lockdown restrictions ease across the US, Regal Cinemas, the nation's second largest theater chain, will reopen following a six-month pandemic-related shutdown.
On Tuesday, Regal's parent company, Cineworld Group plc (OTC US: CNWGY ), said about 500 locations will open April 2, with the release of Godzilla vs. Kong. More theaters across the country will welcome back guests for the April 16 release of Mortal Kombat.
Theaters will operate at limited capacity, based on local guidelines, and several safety measures will be in place, including a daily health screening requirement for employees and a mask mandate, according to Cineworld.
"We have long awaited this moment when we can welcome audiences back to our Regal theaters and restore our essential role within the communities we serve," said Cineworld's chief executive officer Mooky Greidinger, who called the reopening "a great moment for us."
"With the health and safety of our customers, staff and communities as our top priority, we continue to take all the necessary precautions and abide by our CinemaSafe guidelines to confidently provide a safe and comfortable experience," Greidinger said. "With capacity restrictions expanding to 50% or more across most U.S. states, we will be able to operate profitably in our biggest markets."
Cineworld also announced Tuesday that it has inked a multi-year deal with AT&T's Warner Bros. Pictures Group to bring all of the studio's releases to theaters in the US exclusively for 45 days before moving to streaming platforms or video on demand services, starting in 2022.
In the UK, where Cineworld is aiming for a May reopening, the agreement shortens the theatrical window to 31 days but can be extended to 45 days if a film reaches a certain box-office threshold.
After Warner Bros. made the decision to release all of its 2021 films simultaneously in theaters and on its streaming service HBO Max, the studio had to renegotiate deals with each cinema company to ensure that its films would be played on the big screen, CNBC reported.
"We are very happy for the agreement with Warner Bros. This agreement shows the studio's commitment to the theatrical business and we see this agreement as an important milestone in our 100-year relationship with Warner Bros," Greidinger said.
Comcast-owned Universal Pictures has struck similar agreements with AMC Entertainment Holdings and Cinemark Holdings, the first and third largest theater chains in the US, according to The Associated Press.
With local restrictions loosening in places like New York and California — markets that account for 21.5% of total US box office receipts each year — studios feel confident about releasing major blockbuster films and theater operators are more optimistic about reopening for business, CNBC reported.
AMC announced last week that it would have 99% of its theaters open by March 26.
According to The Associated Press, about half of North American theaters were open as of last week, as tabulated by data firm Comscore.
_____
Source: Equities News