Reasons Why Entrepreneurs Should Invest in Latest Technology
Richard Parker Follow |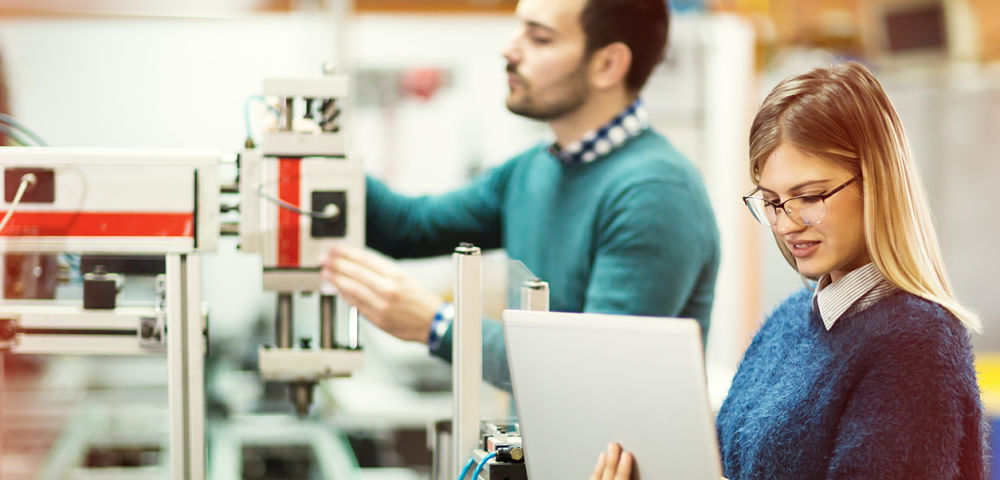 Latest technology available in these days has vividly changed the way we think and work in almost every walk of life. Just like many other things around us, businesses processes and operations also have changed and organizations are more efficient than before. Latest technology has introduced advanced ways of communication that allows a business to communicate and collaborate beyond the barriers of location and time. In results, they can perform fast, connect to employees and customers better than before and are more innovative when it comes to fulfill the needs of customers.
Here is how latest technology has changed the way we do business and why entrepreneurs should invest in the technology for better business growth.
Communication Technologies in Business
Moving for the business meetings inside and outside the city/country was one of the time consuming jobs. Thankfully, latest technologies and high speed internet has changed the way we organize or attend business meetings and conferences to discuss business ideas. Mobile technology and video calling is common in almost all types of businesses when it comes to interact with different business concerns without travelling. Latest video conferencing systems and solutions are also available either to train employees or to communicate business policies and procedures with them more effectively.
Technology has Made Business Faster
By implementing latest tech solutions, a business can move much faster than before. Desktop computer connected with high speed internet has made record keeping, data entry and report making easier and faster. Emails and digital documents have replaced the manually written and printed memos that make business document controlling efficient and easier. Important business documents and letters can easily be created within minutes on computers to make business communication effective and rapid also. Business process automation enables the management to get several business operations and processes like equipment preventive maintenance done effectually even in less time than ever before.
Cloud Computing
Cloud computing is another novelty of the latest technology that lets companies and organizations store their business data and information on safe and secure cloud data servers. It helps business and its employees to access the required business details and information from everywhere by using an internet connection. Most of the business software and apps are now integrated with cloud computing that automatically save business data and information to prevent important business data loss. As cloud computing is relatively new in the business, more and more companies are moving the cloud computing to make their business operations efficient and faster than ever.
Easy Access to Global Market
Now there are more opportunities to reach international market for more sales with the help of latest technology and internet. All types of companies and business settings can offer their products and services to the international customers even without leaving the office. Ecommerce websites, online stores and affiliate programs has made it easier for businesses to introduce their products in the global market. In results, a business can get more clients/customers from all around the globe to generate more revenues.
Business Productivity Software Solutions
Use of different business productivity software solutions is becoming more popular day by day as it lets the business or company to get things done greatly with a fewer or no human interaction. There are a lot of opportunities for businesses and entrepreneurs to get benefits from technology like a business can invest in computerized maintenance management software to manage its maintenance operations in a best possible way to make business operations streamlined. More and more companies are now using software in different departments like accounting, production, bookkeeping, data entry and marketing etc to get more done in short time even without spending a lot.
Social Media
Social media is more than a platform to connect and interact with friends and families because all famous brands and companies are using it to market and promote their products not only in local market but in international market as well. It is also a great way to connect with customers to solve their problems and queries in real time. Customers are also using social media to check the worth of brands and companies via customer feedback and reviews before making purchases.
Mobile Payments
Since smooth cash flow is one of the vital elements to grow a business greatly, mobile payment options enable a business or company to get paid for services or products quickly. With help of online banking, digital wallets and credit cards, businesses can receive payments from customers in real time to enjoy balanced cash flow at the end. Mobile payments are also convenient for customers because they can pay for products or services via their mobile instead of visiting the bank business physically.
DISCLOSURE: The views and opinions expressed in this article are those of the authors, and do not represent the views of equities.com. Readers should not consider statements made by the author as formal recommendations and should consult their financial advisor before making any investment decisions. To read our full disclosure, please go to: http://www.equities.com/disclaimer